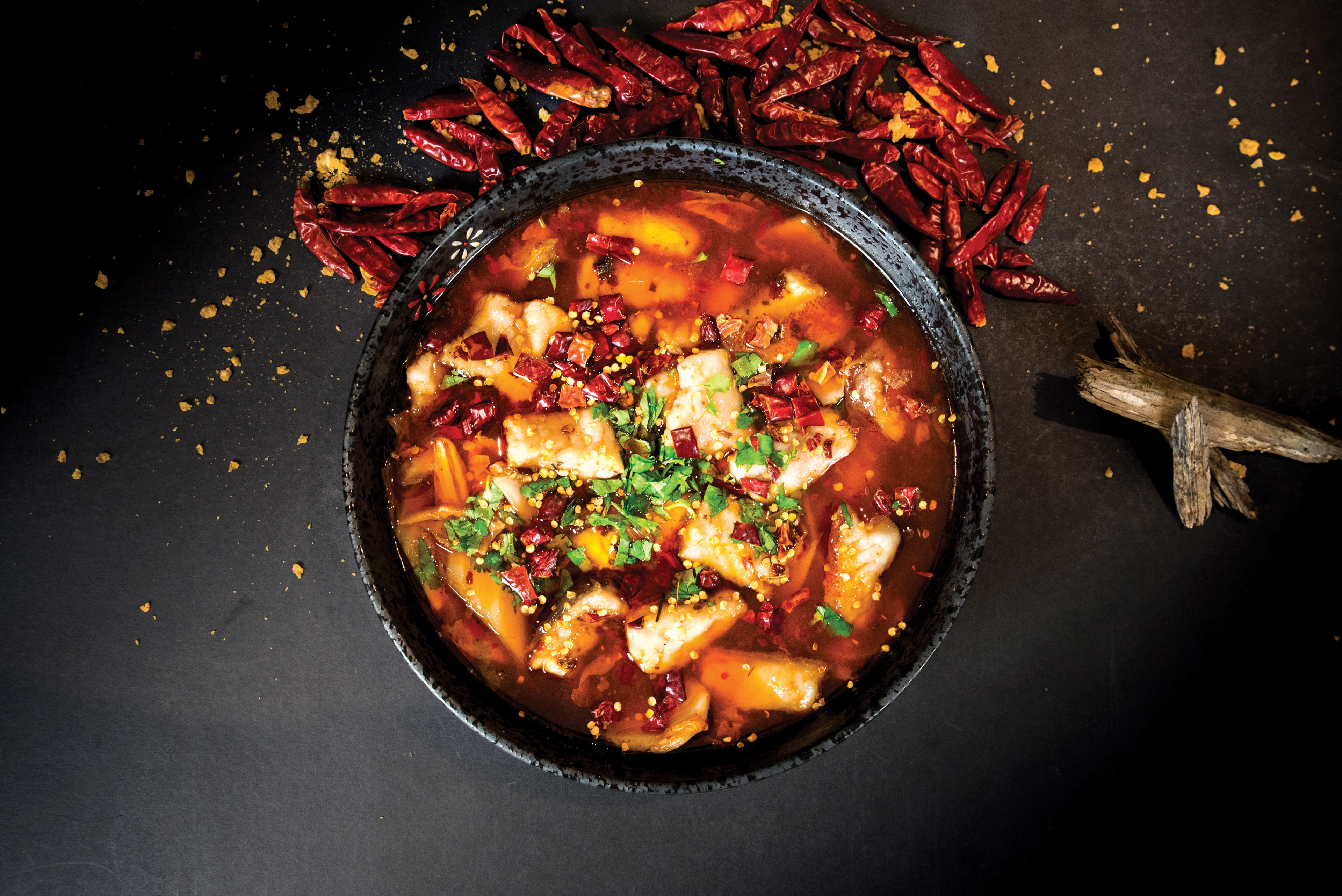 Golden Lily Chinese Restaurant
Located in the iconic The Chen Hotel in Box Hill, Golden Lily Chinese Restaurant is one of the few premium Chinese restaurants specialising in Yum Cha and Cantonese & Shanghai cuisines in the Eastern suburbs of Melbourne.
Client approached to develop a series of promotional materials for their new brand, from concept development, style suggestion to final product. As well as food styling and photography service in the followed months after restaurant opened.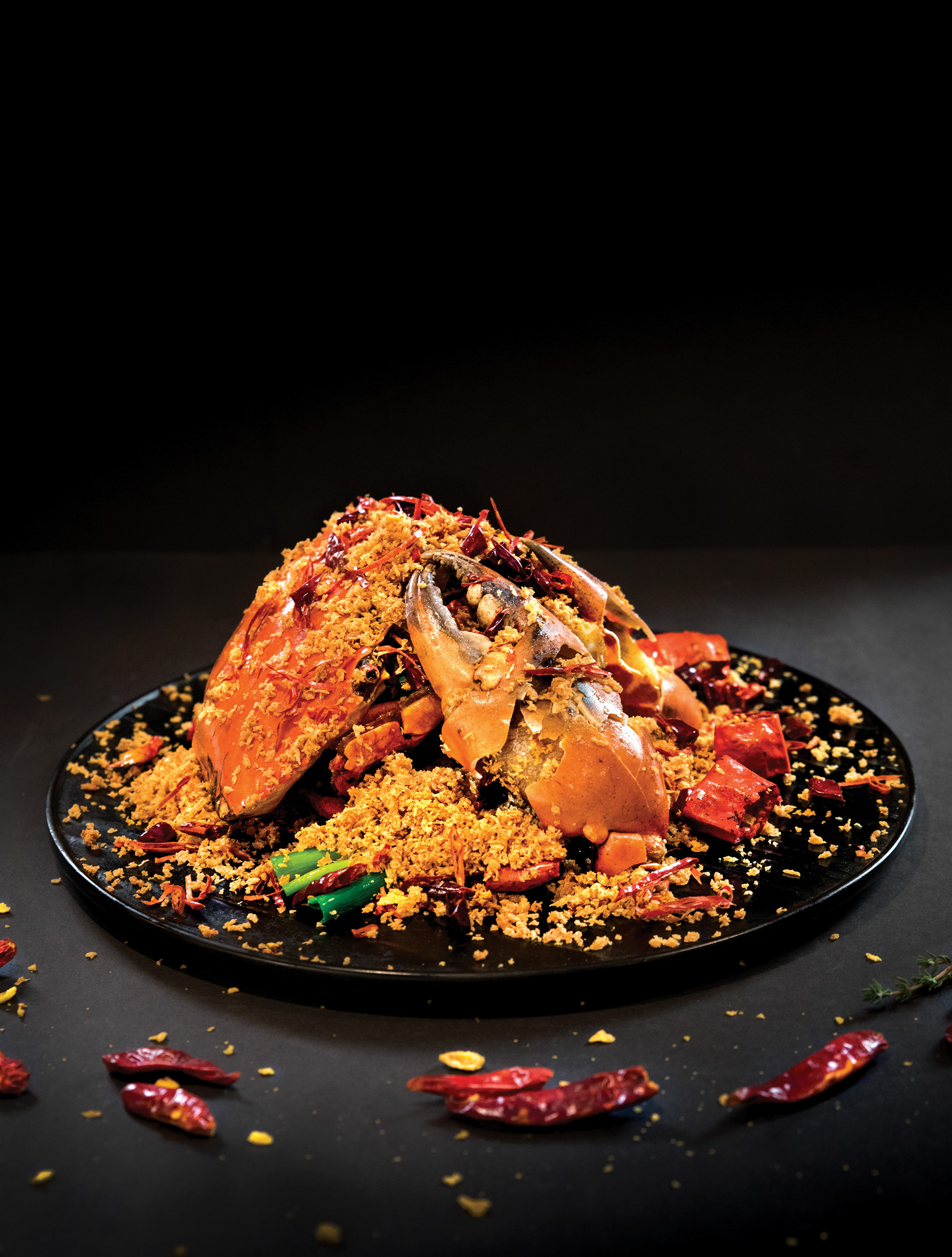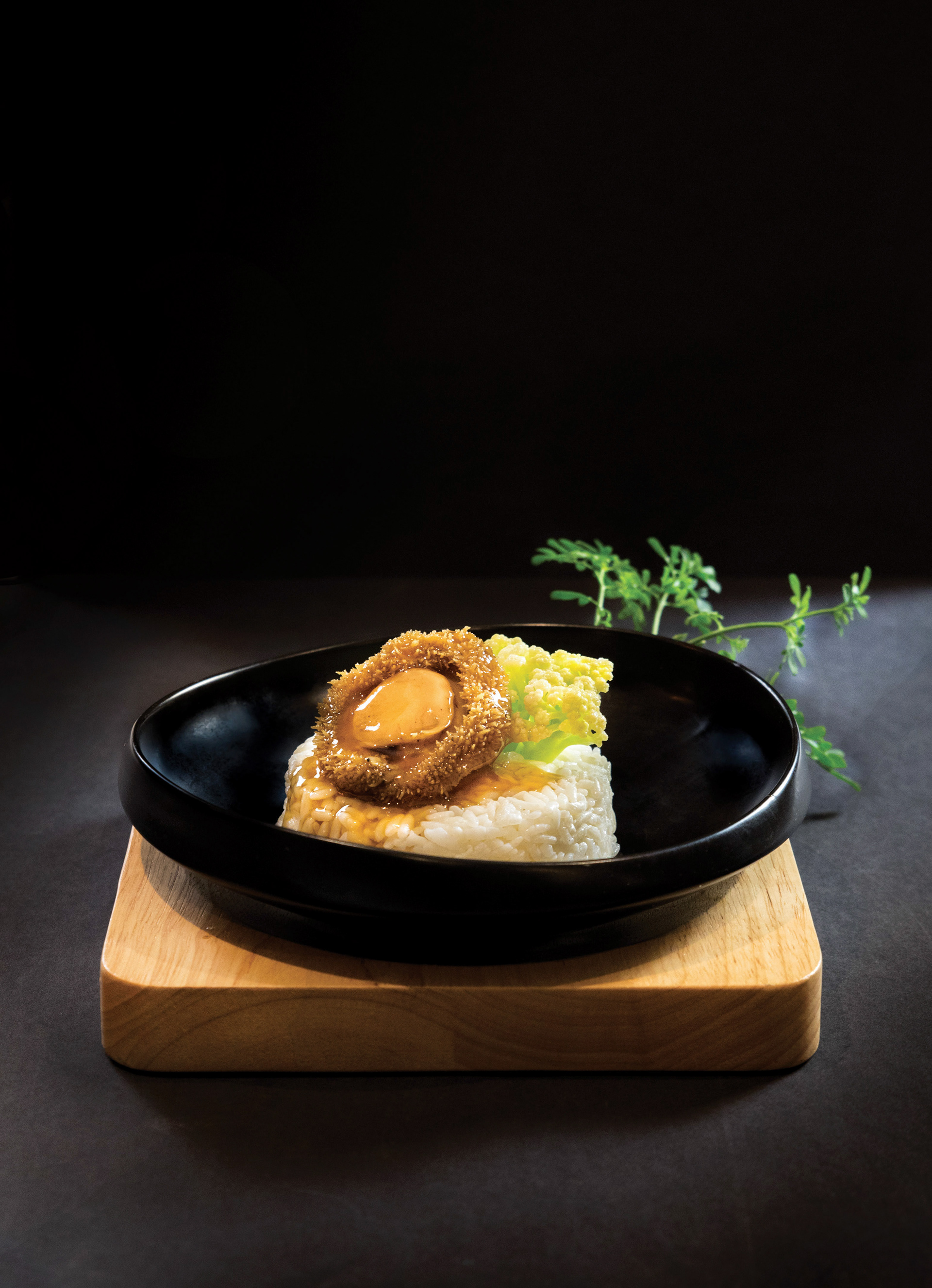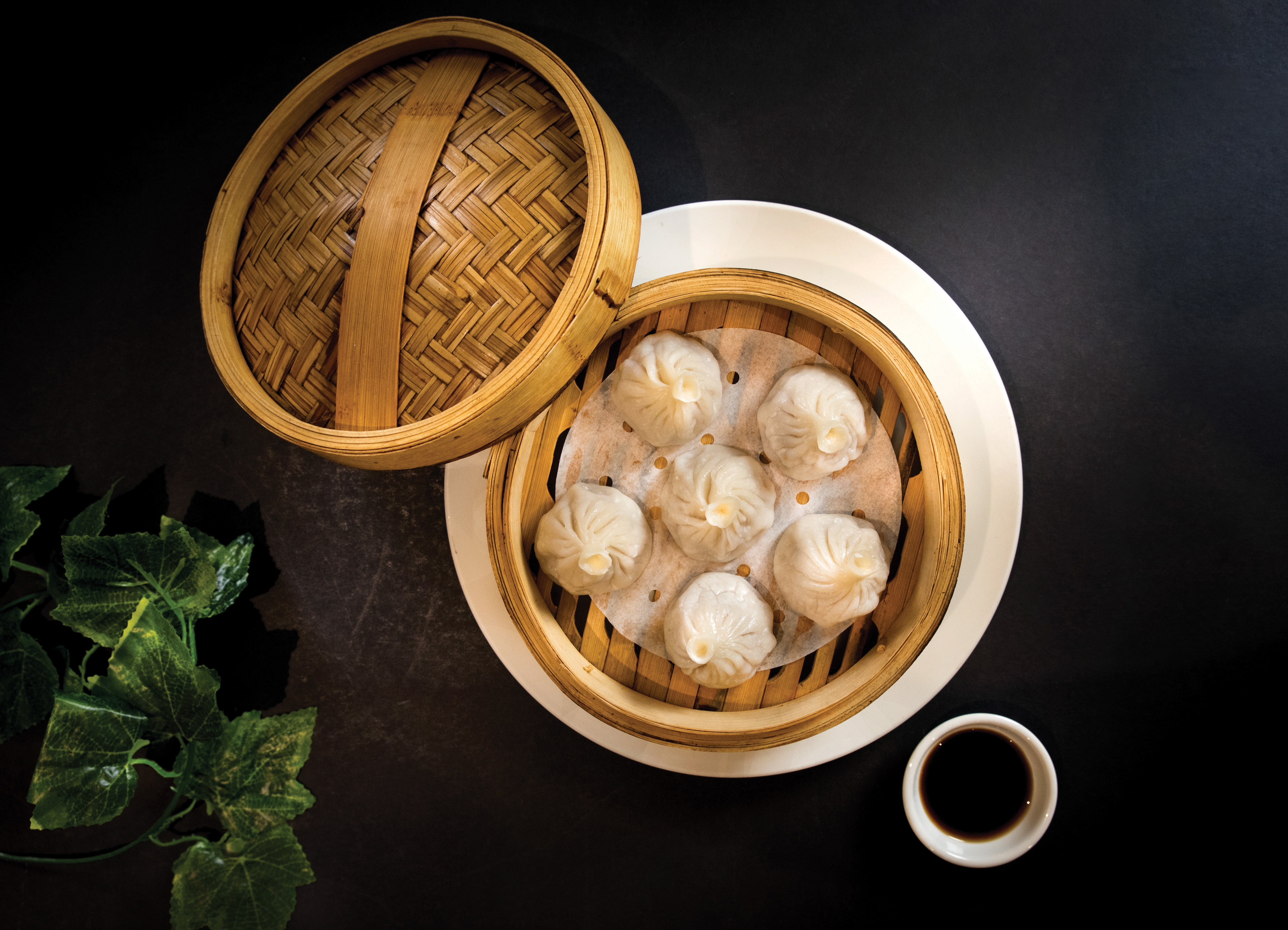 We developed a set of colour palette to match with the logo colour and elements provided by Golden Lily, which was then applied to all relevant promotional materials to ensure consistent tone and style across all 
their materials.
Photo style decided to be concise and elegant to match with the premium branding of restaurant. Most of the photos taken with single object – 
just the dish itself, and only used relevant ingredients as props to tell a story 
of each dish. The photos produced were used across all designs and materials.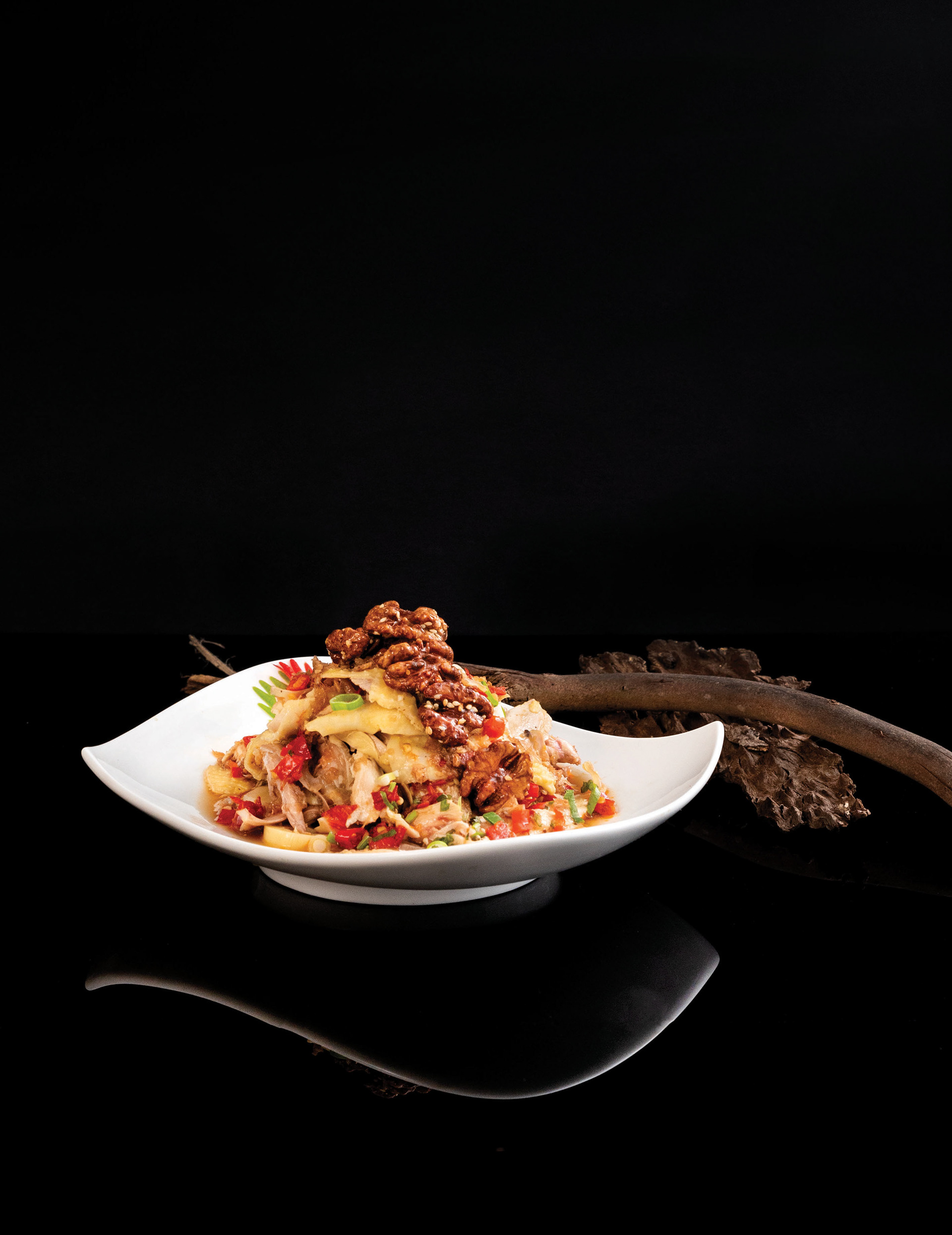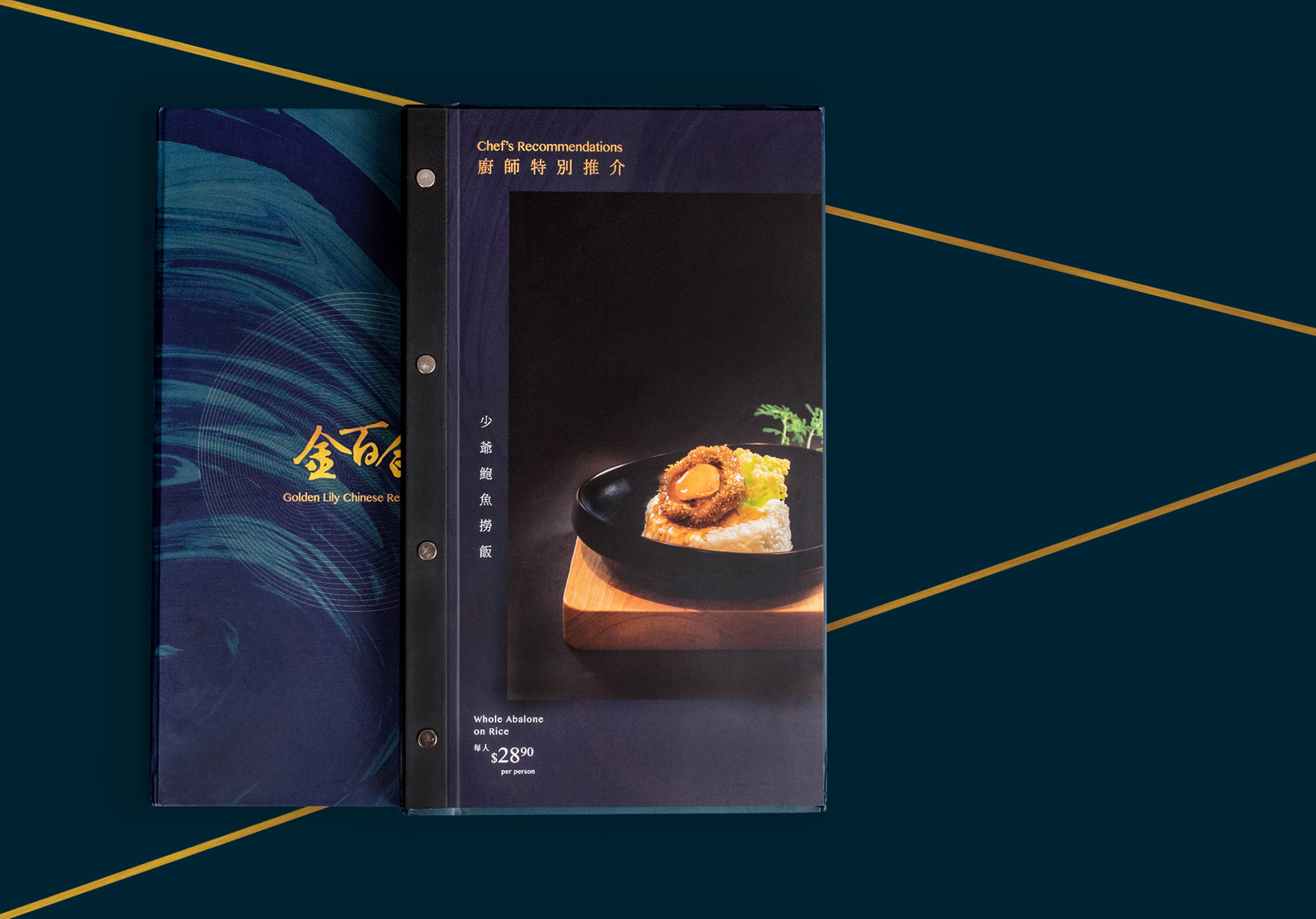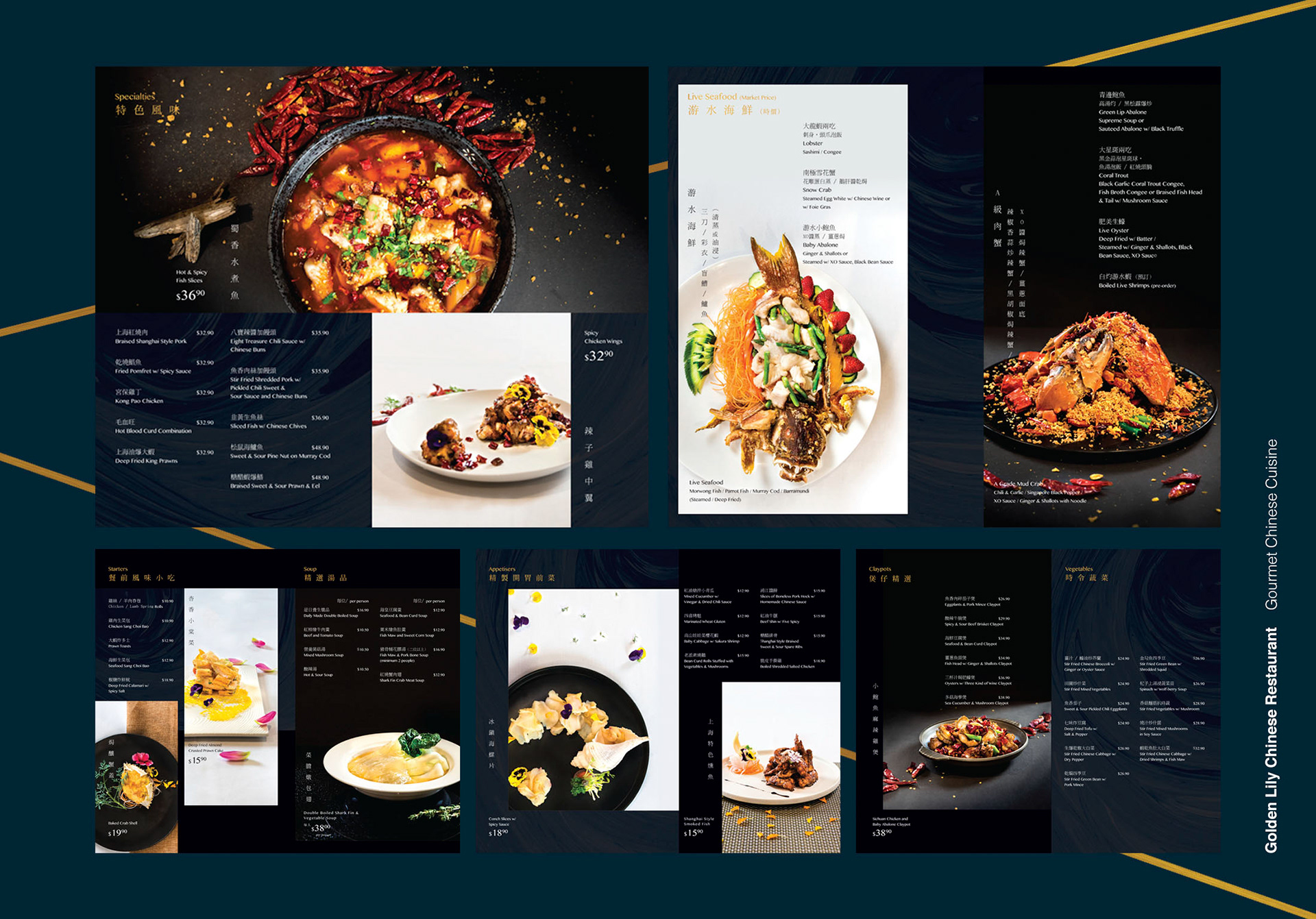 Menu cover used the restaurant's logo and relevant colours and elements to directly represent the restaurant. Internal Hinge style was used for final product (i.e. screws/ hinges only visible only when the menu is opened). Same colour tone in dark navy blue was used throughout the menu with dish photos in large sizes as main visual elements.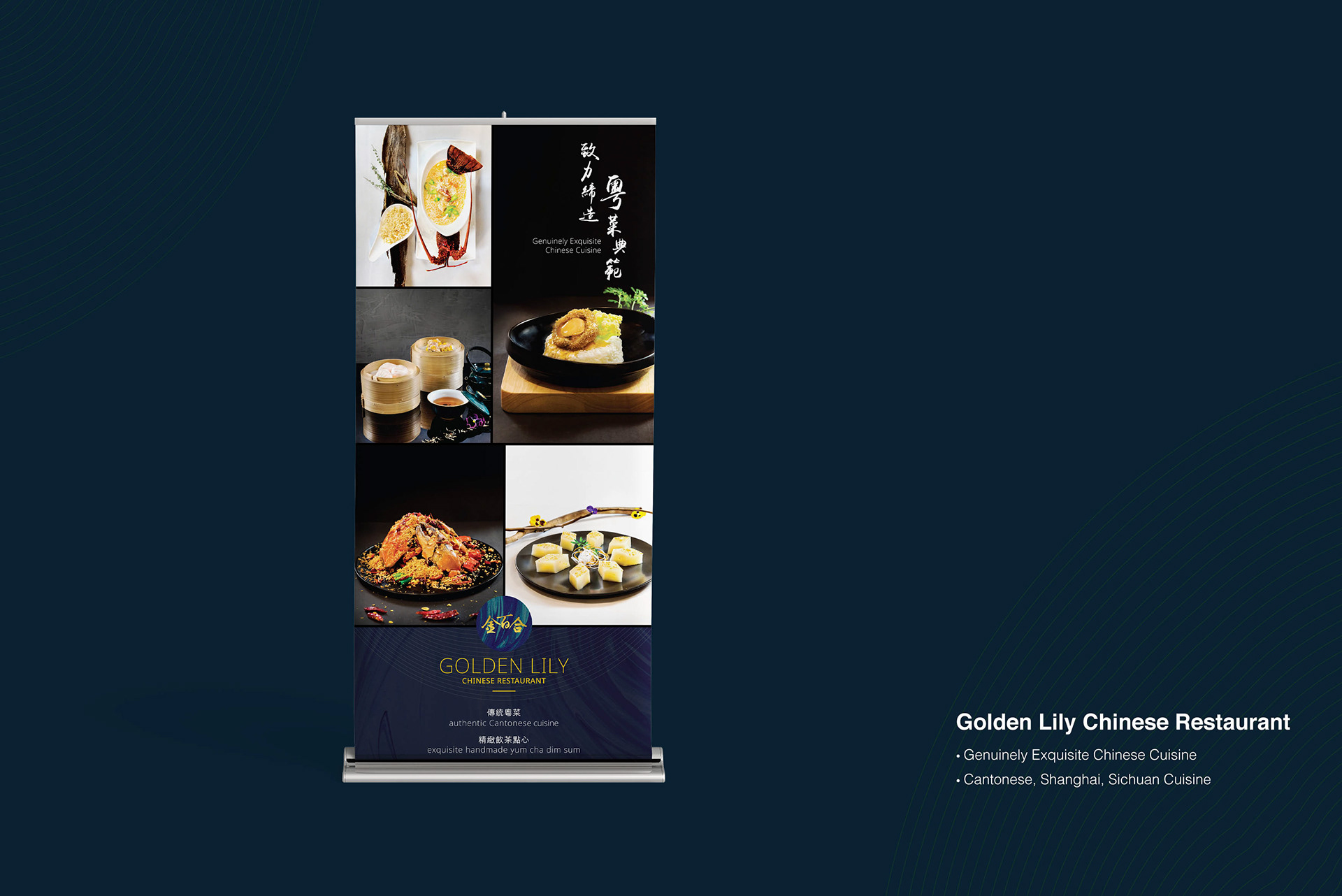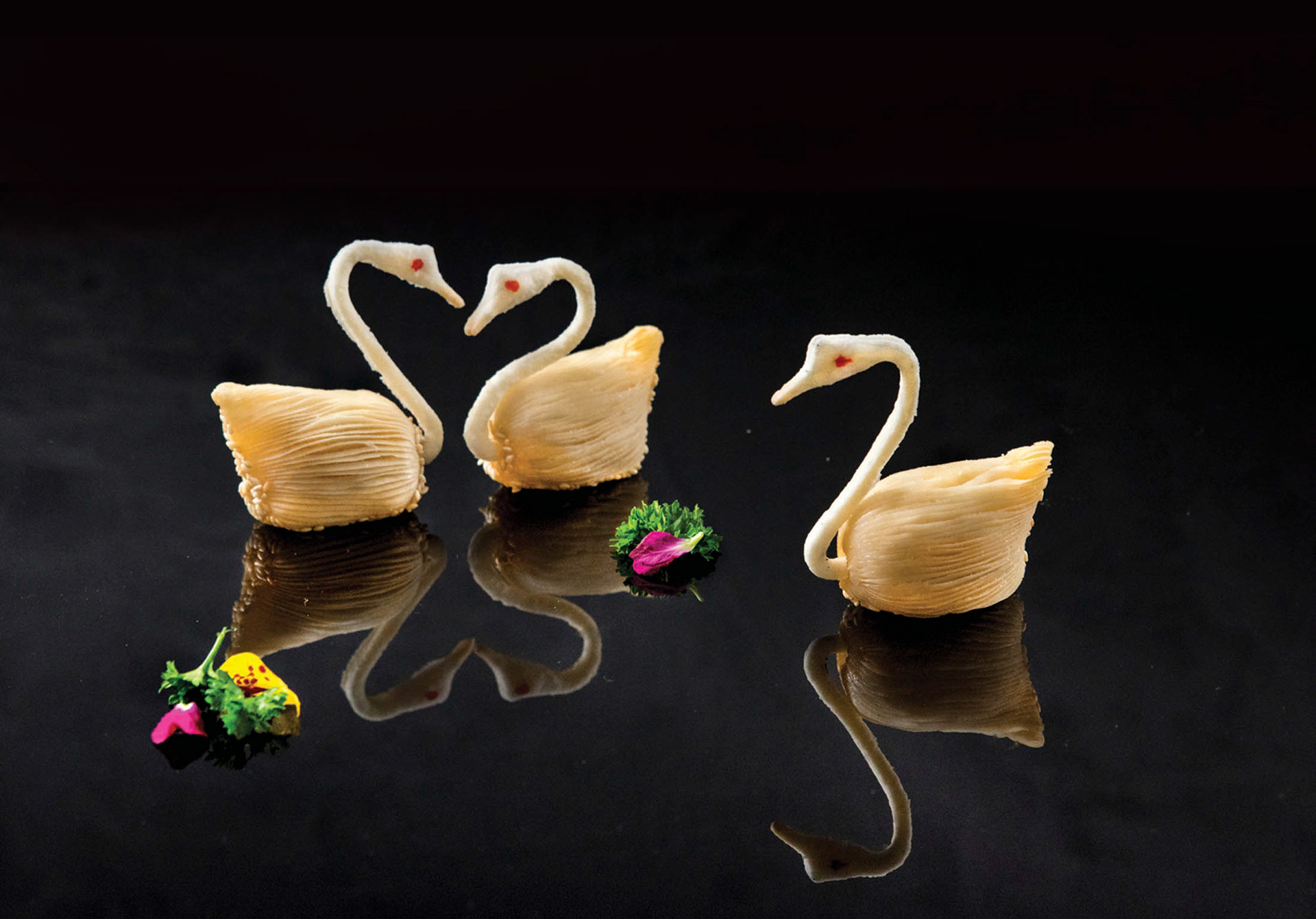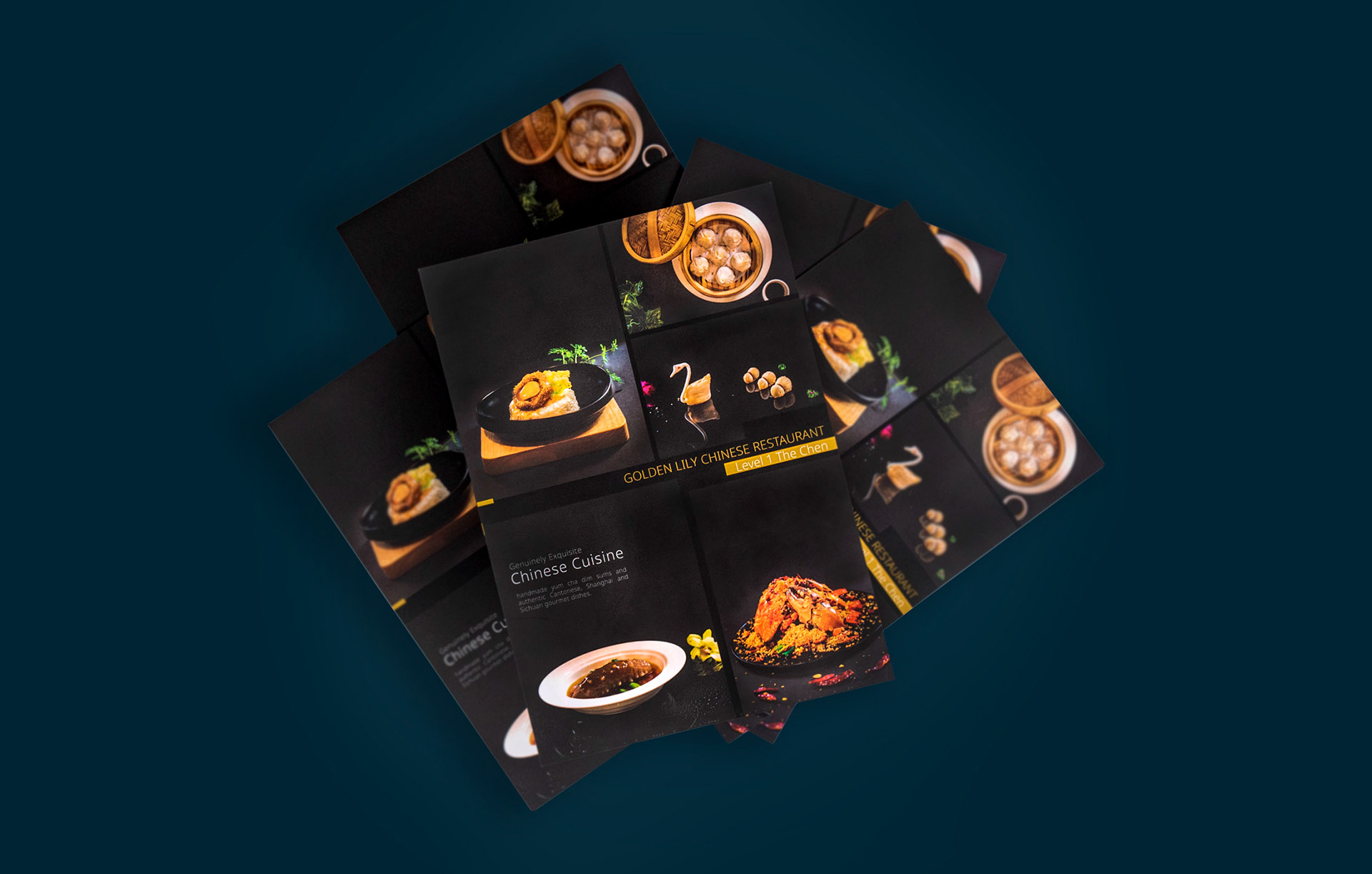 Visual Promotional Displays
Promo flyer and pull up banner were created in the same style and layout for consistency.
WeChat Content Creation and Posting
WeChat content creation service provided as Asian / Chinese market was the main target audience of the business. We developed promotional offers and created relevant copywriting materials for their opening and posted them on popular WeChat channels which were then widely spread.
From concept development, planning & scheduling to execution & management, Wedia managed the entire Grand Opening event for 
Golden Lily.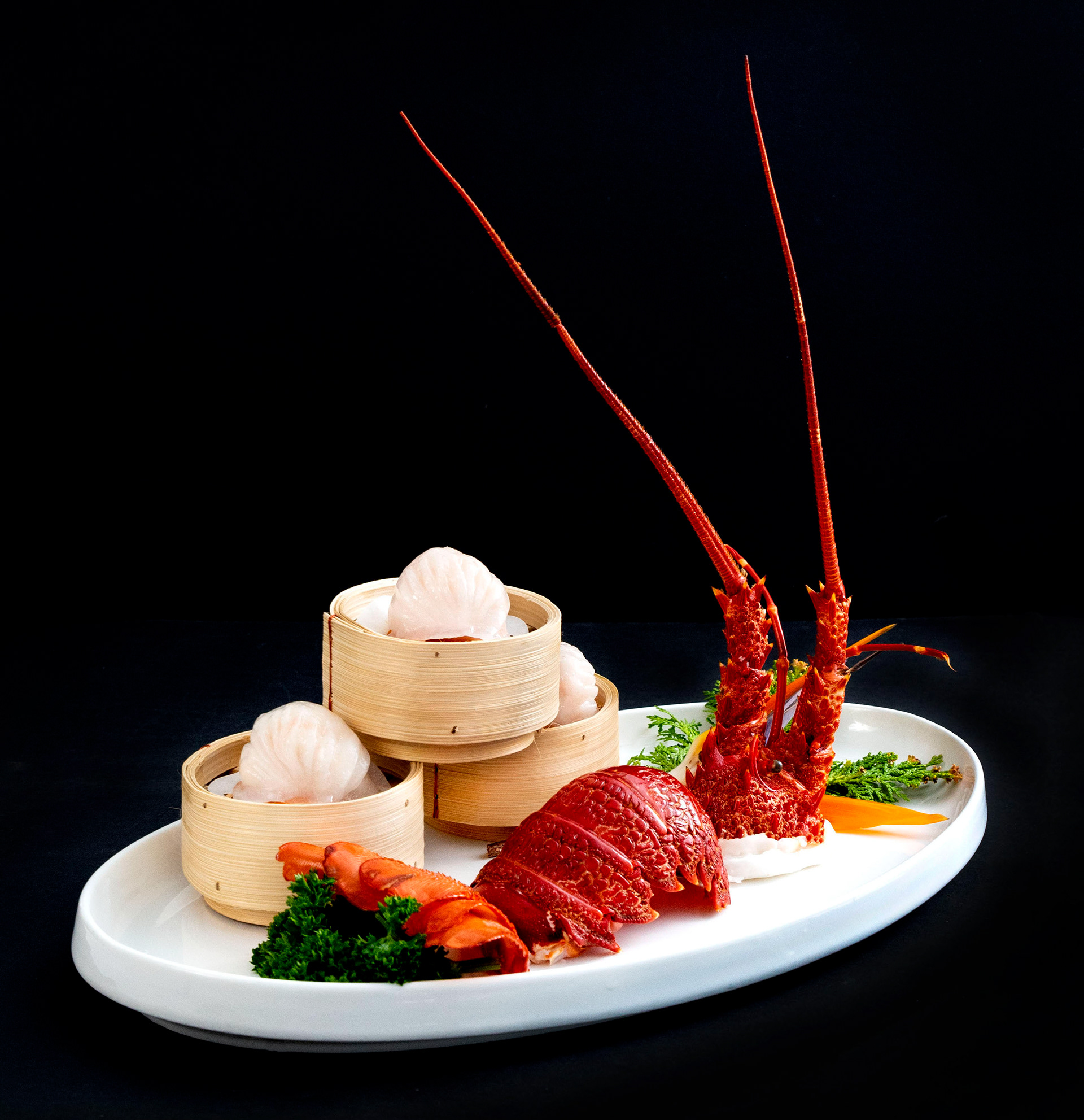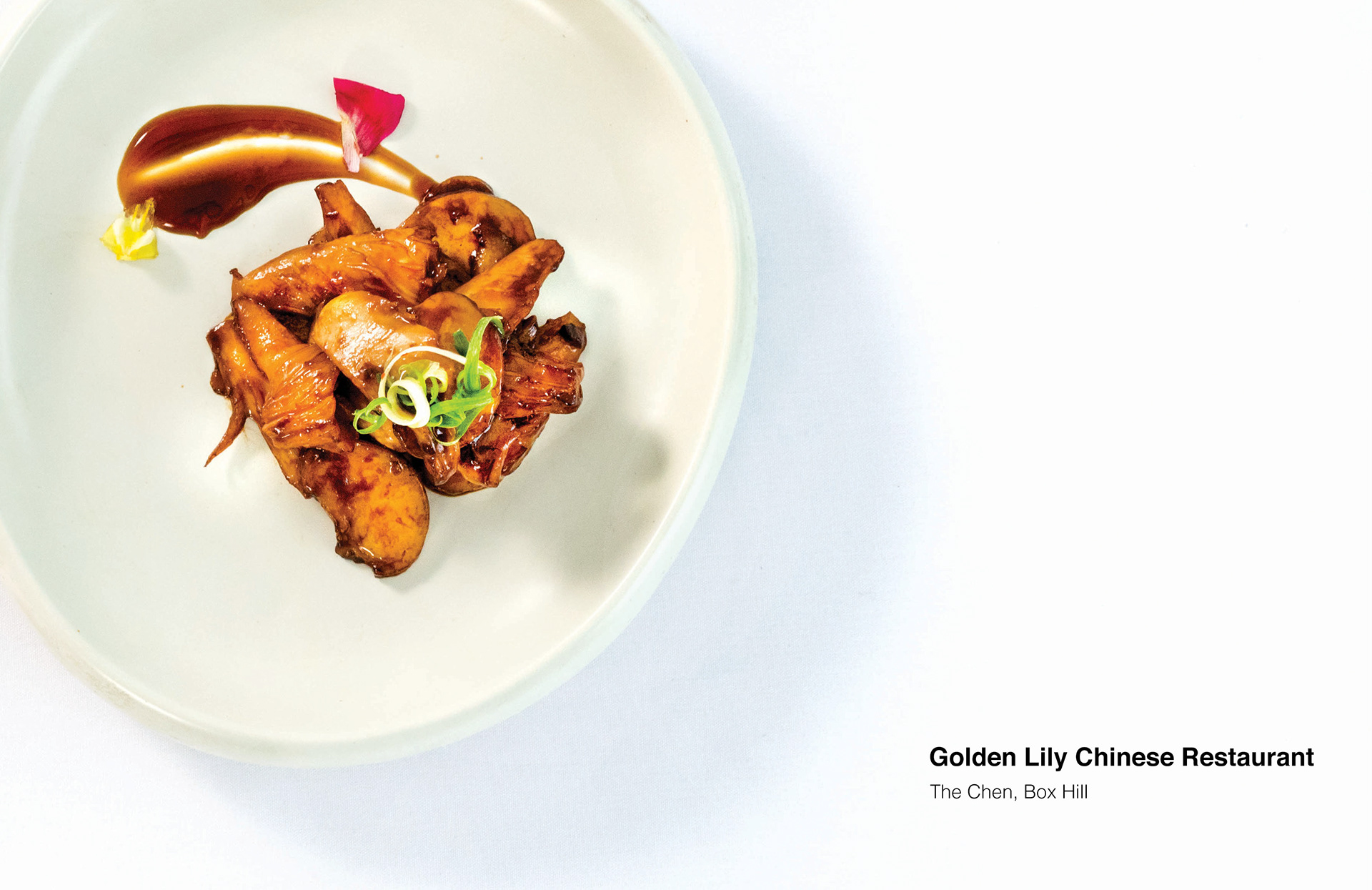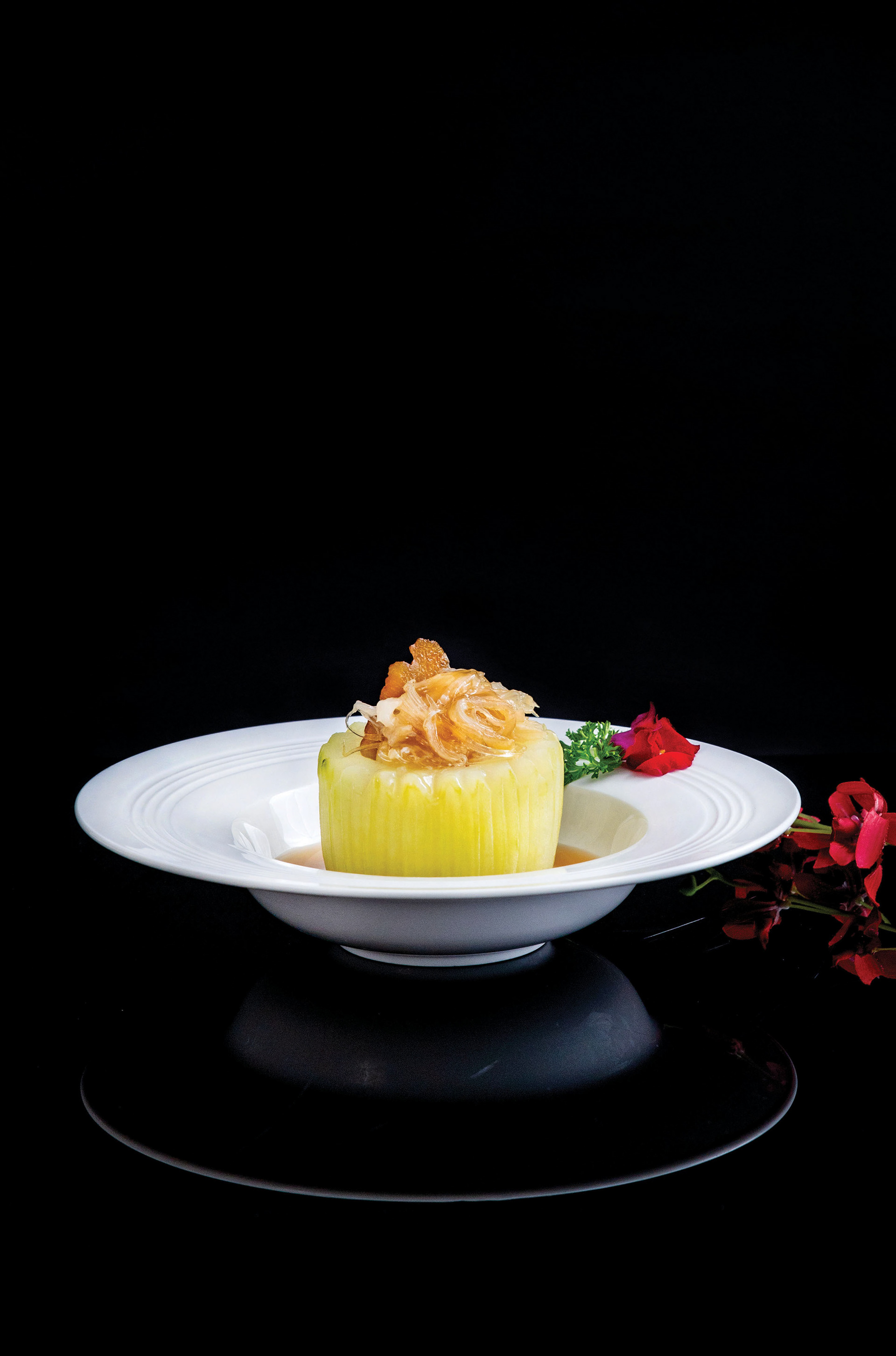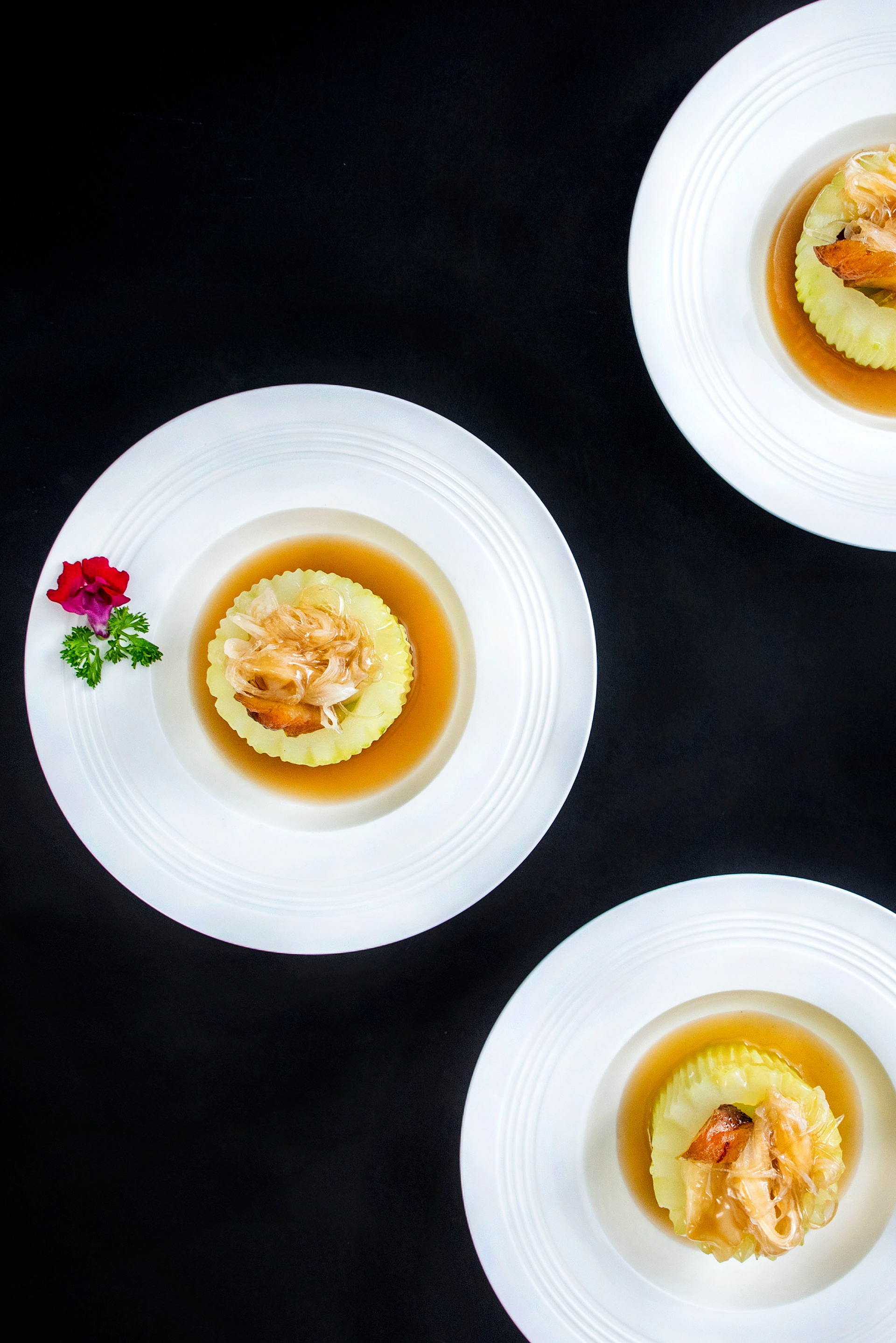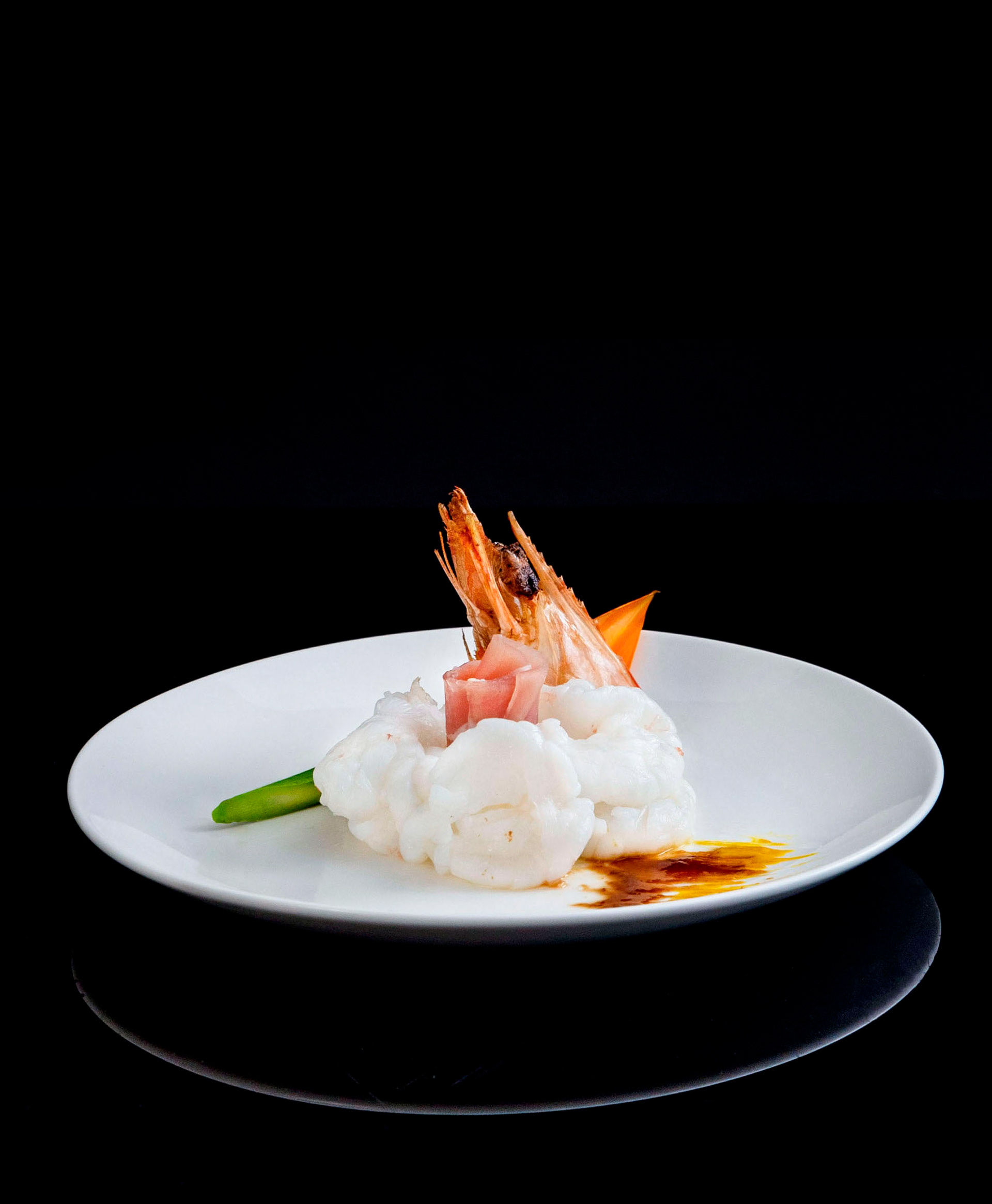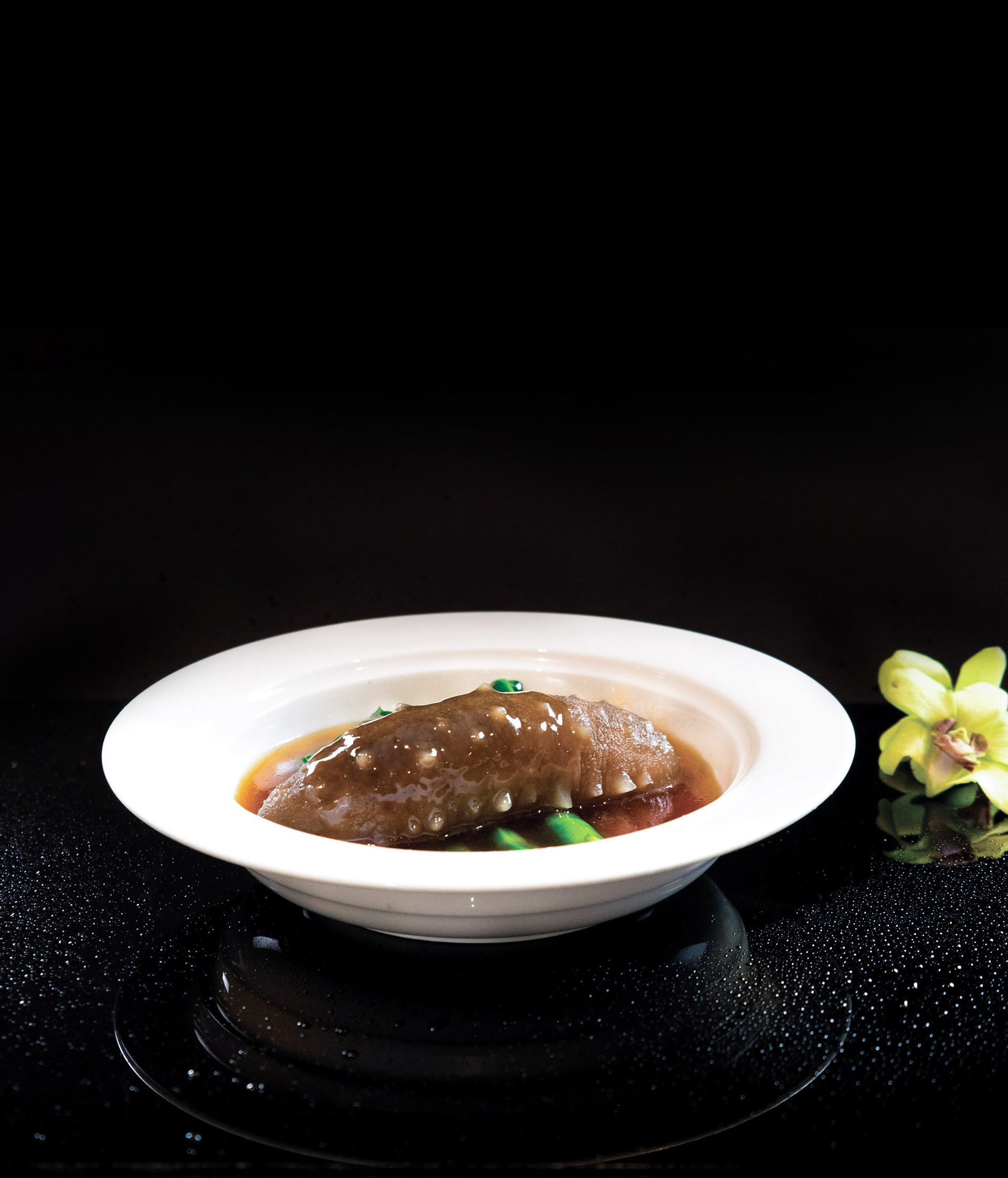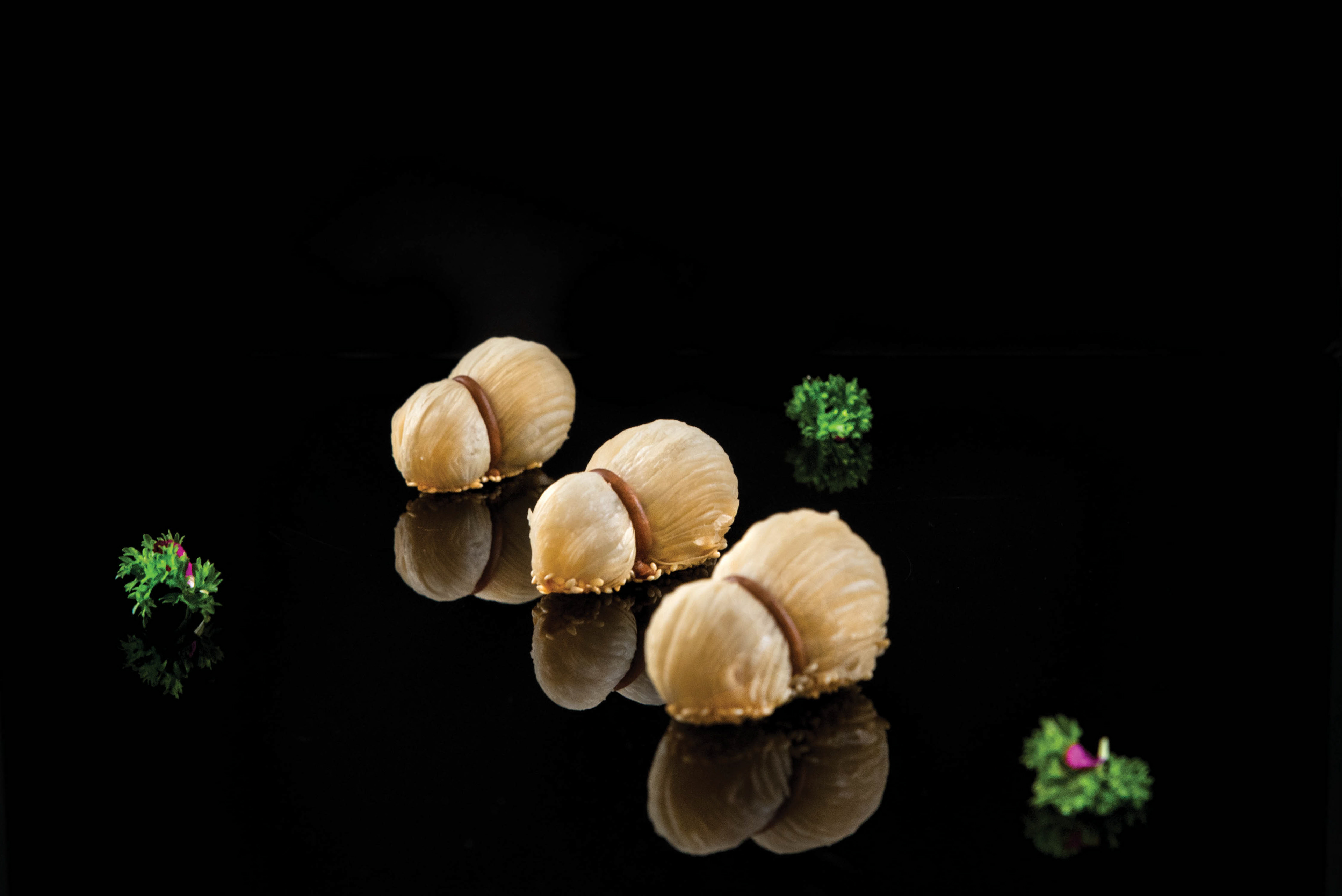 Offline | 

Food Styling, Food Photography, Graphic Design, 
Printing Recommendation & Event Management; 
Online | 

Photography, Copywriting, Media Buying, 
WeChat Content Creation, 
WeChat Scheduling & Posting
Branding Start-up Promotional Kit including Dine-in Menu, 
Takeaway Menu, Promo Flyer,
Pull-Up Banner Design; WeChat Content Creation and Grand Opening Event Management.