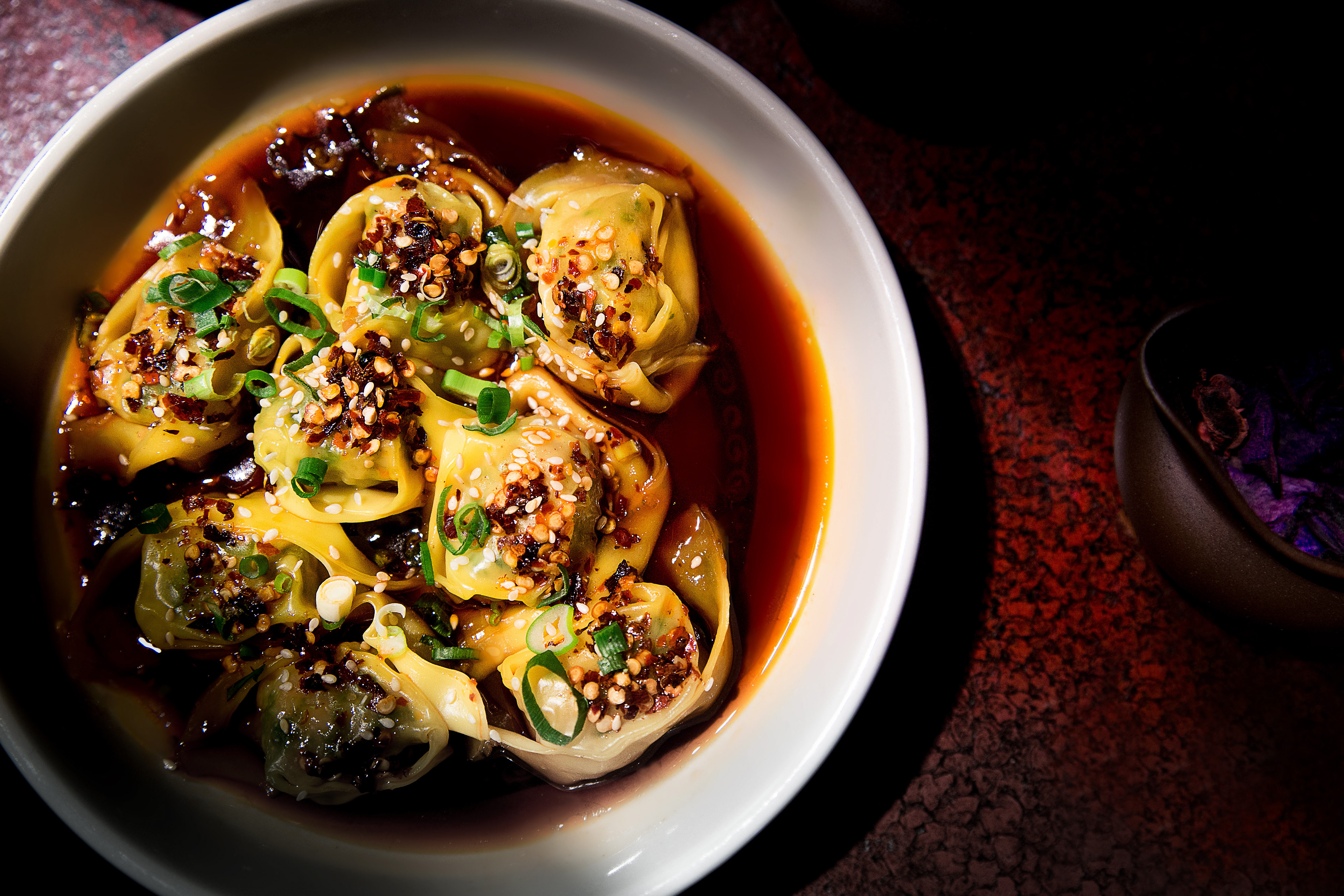 Man Tong Kitchen is an authentic Chinese restaurant offering cuisines from different cities of China. They are a sister restaurant of the Hu Tong brand. Located in Crown, Man Tong Kitchen has a prestige brand image and they offer premium food and service to many local Melbournians and overseas travellers.
​​​​​​​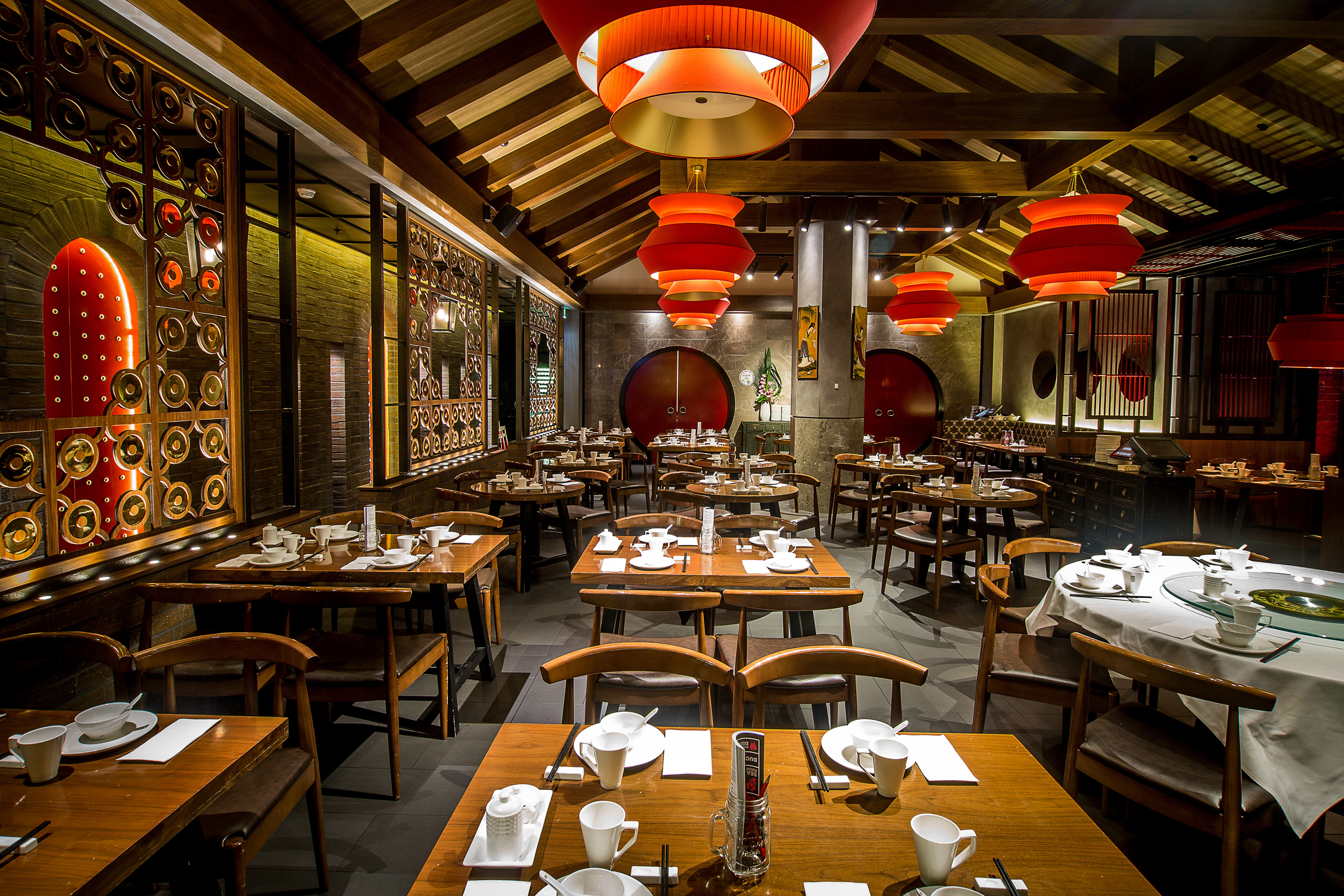 Worked closely with their F&B Director, we created a representable promotional brochure to showcase the quality food and interior of Man Tong Kitchen.  We developed the brochure from initial concept and to final product.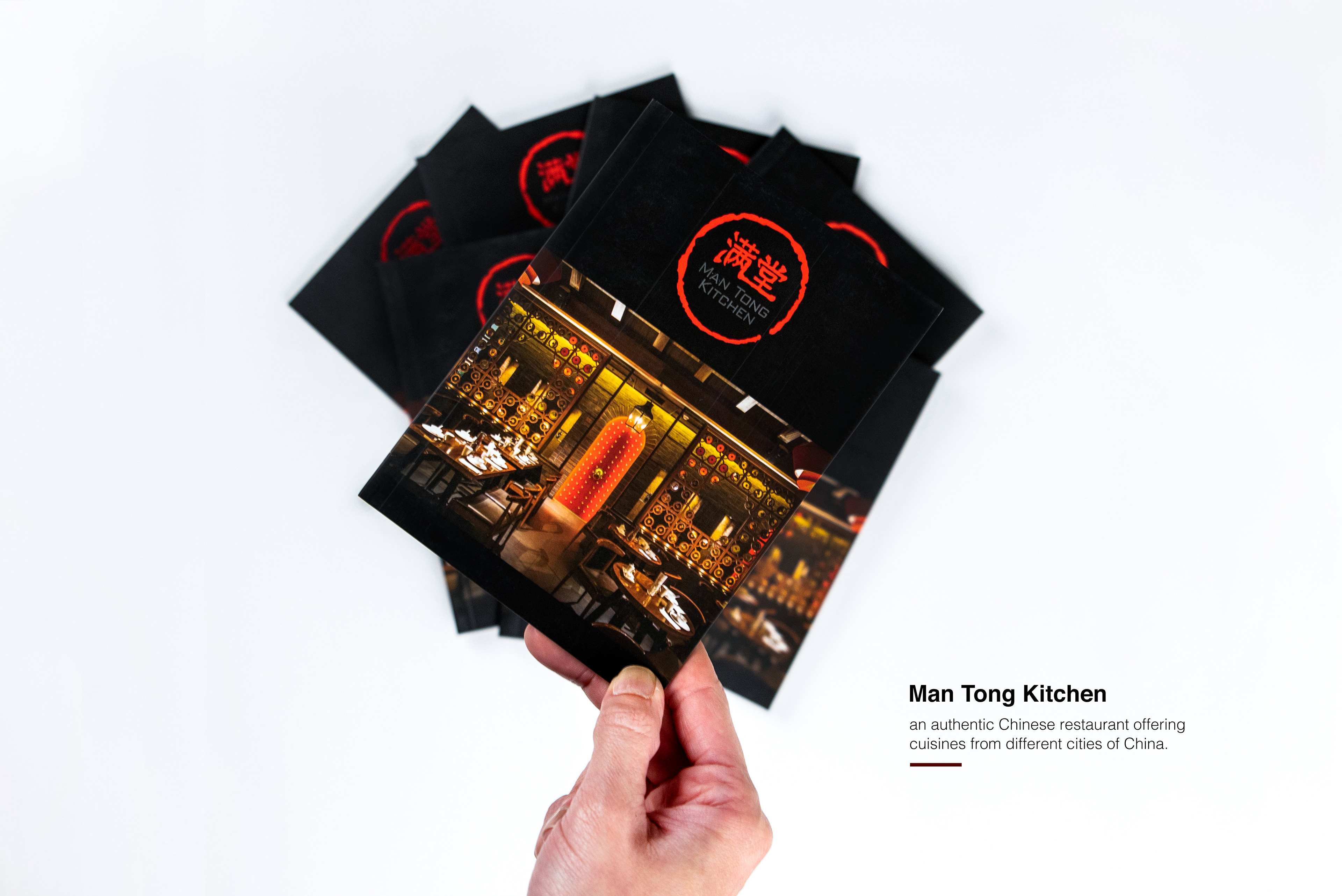 We recommended spot UV effect on brochure cover logo, to highlight the brand and give a prestige impression. 150gsm gloss paper was selected and matched with perfect binding to create a rich and vibrant visual of food images.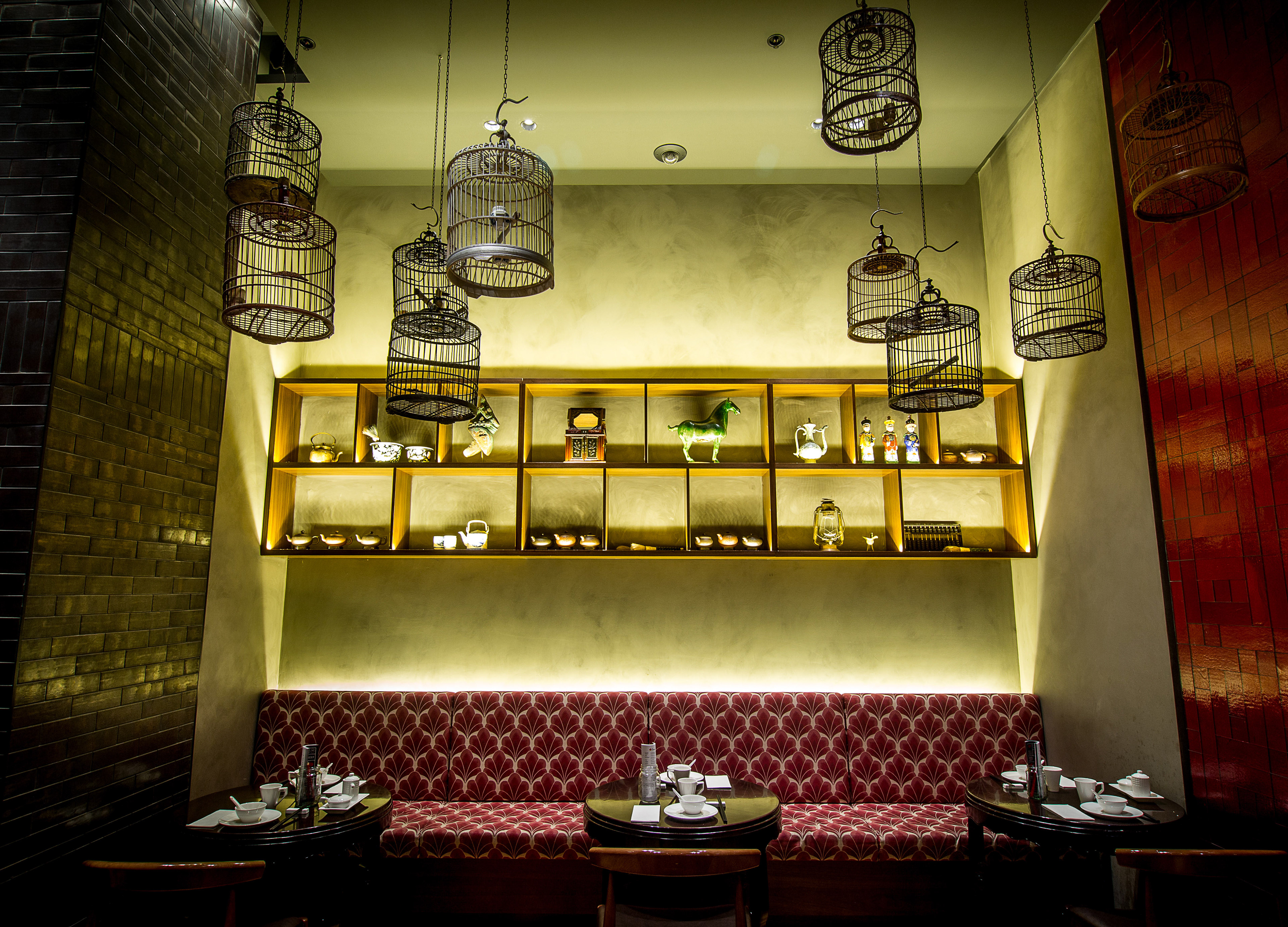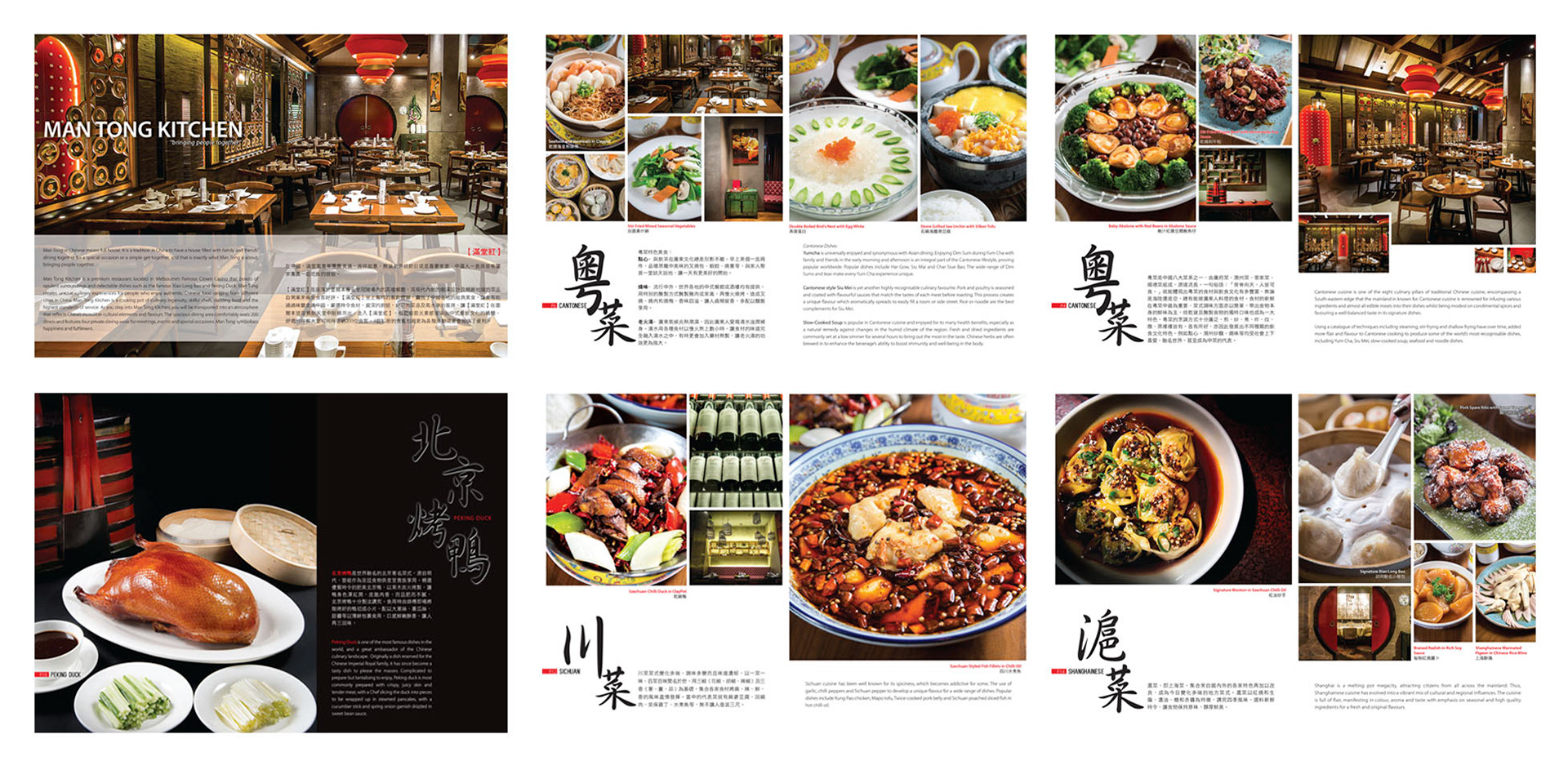 Spread page layout was decided to divide the different cuisine category, more than half page filled with photos
featuring the food dishes.
We decided to include copywriting materials in both English & Chinese to maximise the reach of audiences.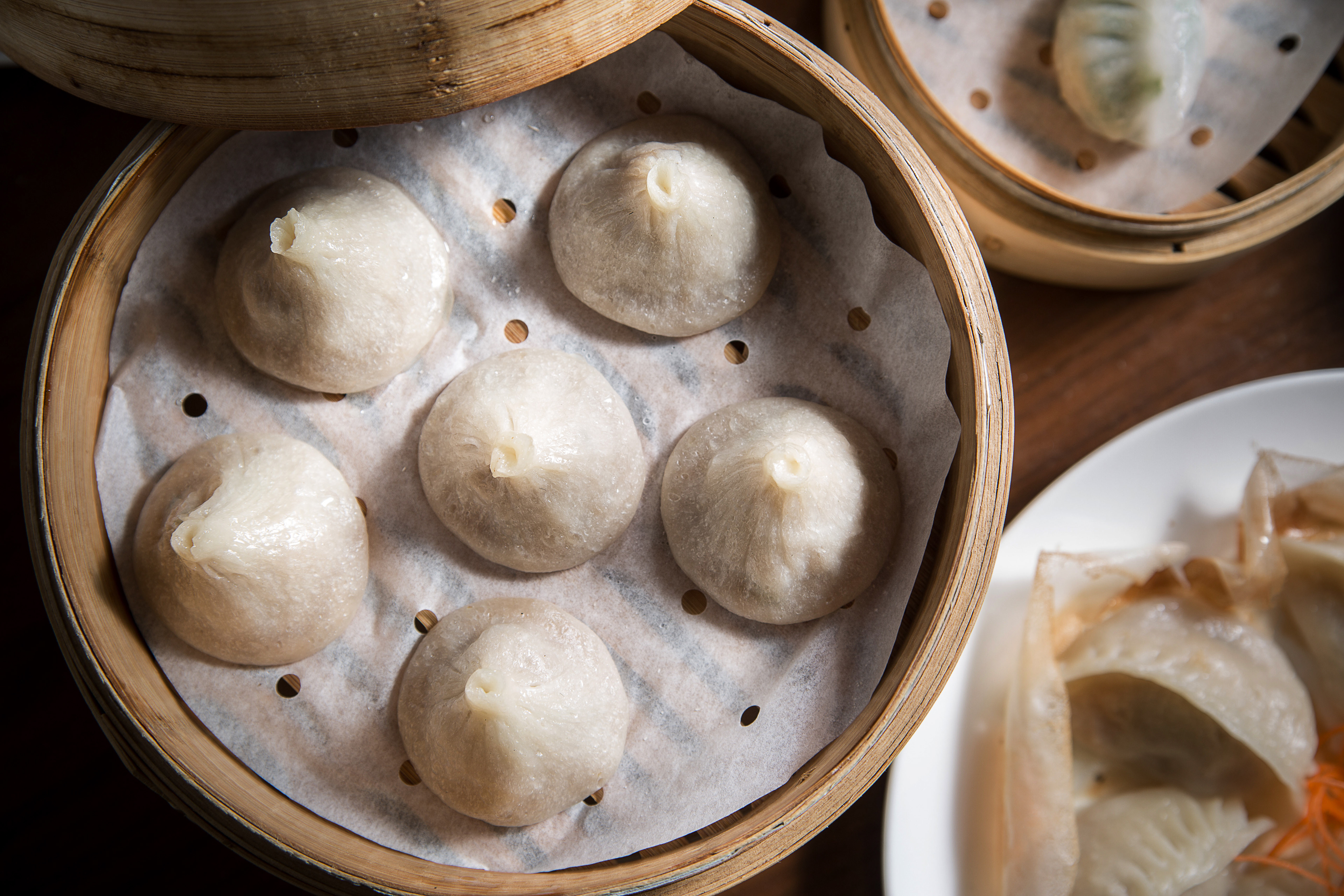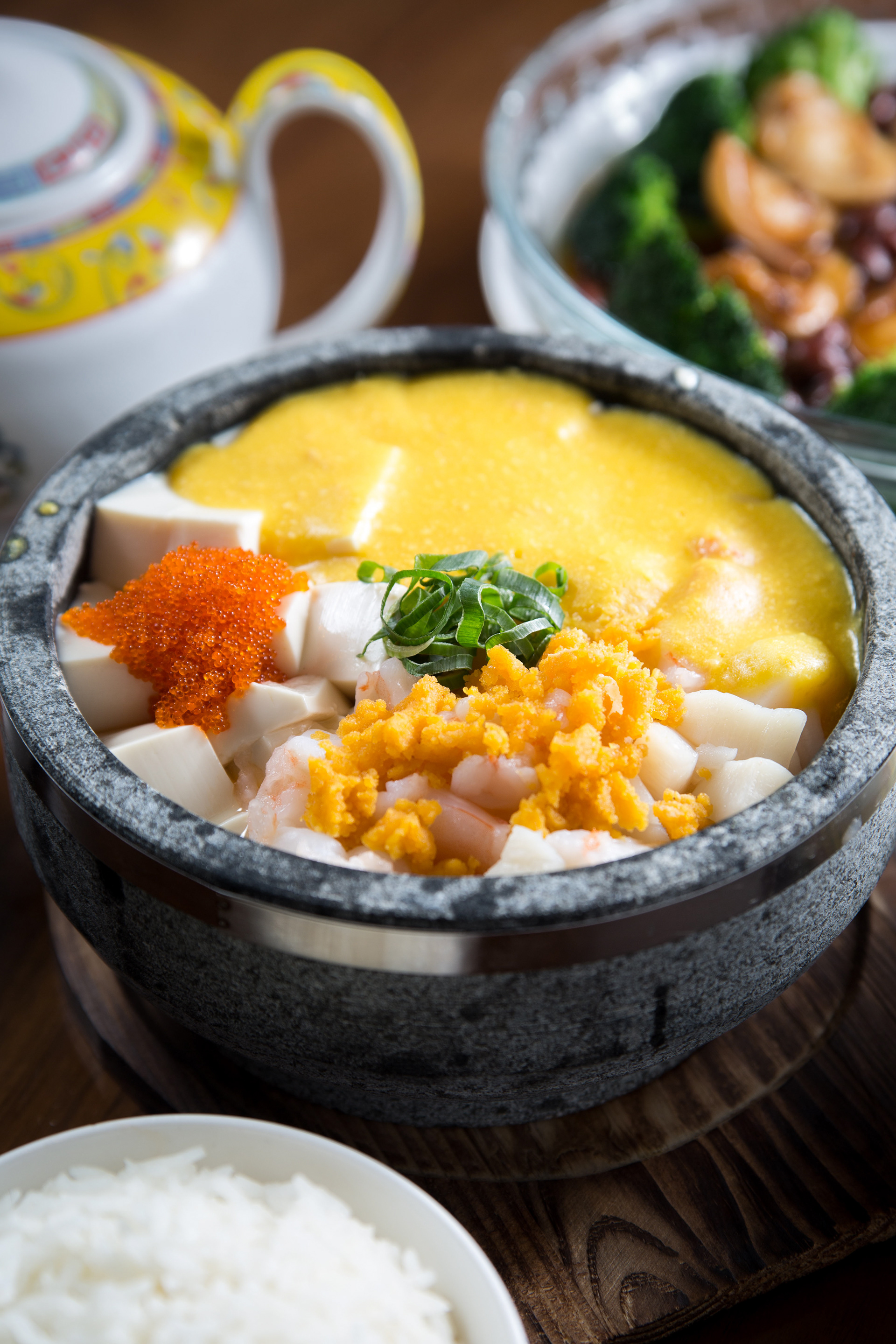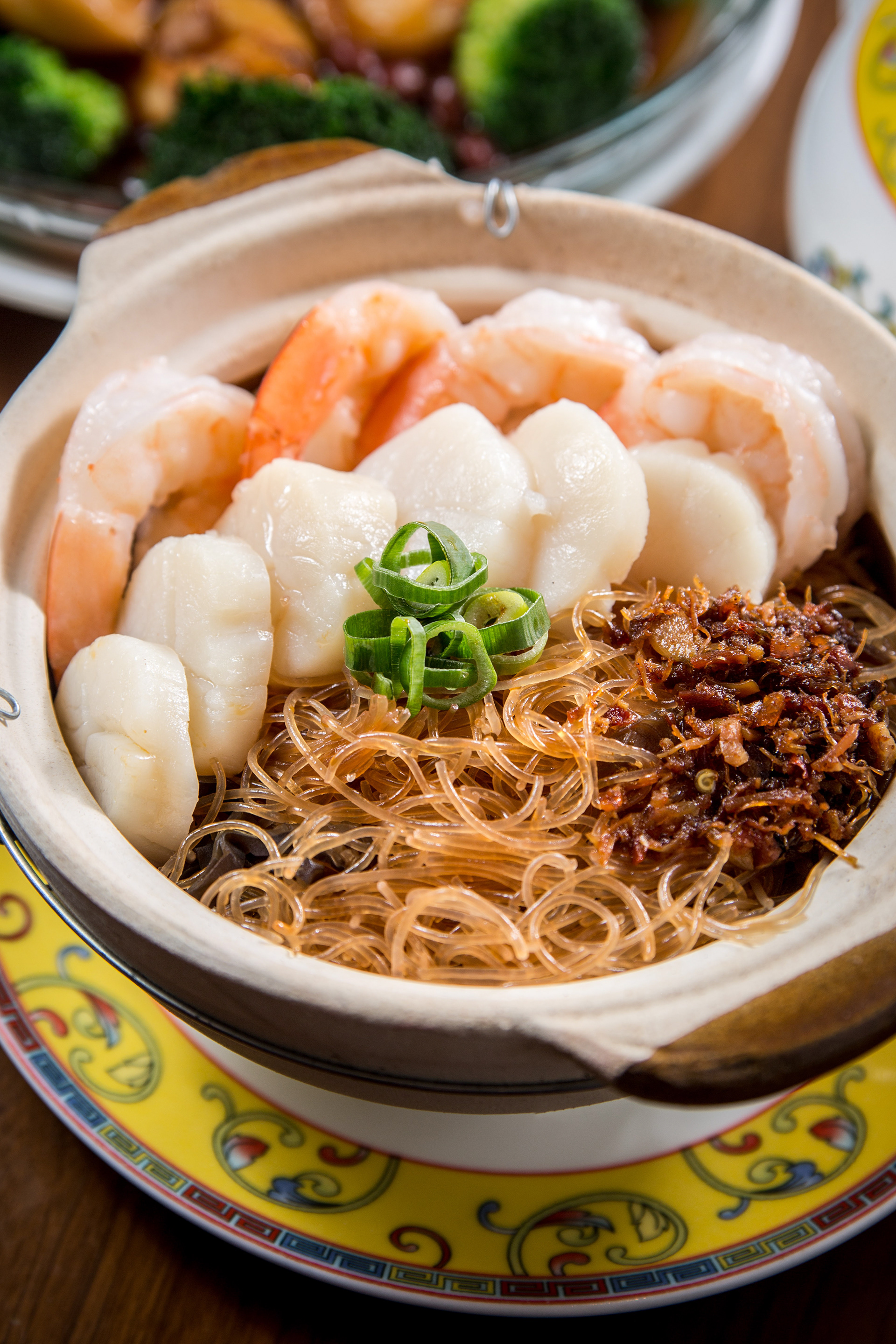 We used wide angle to capture the whole setting of the dining area to showcase the prestige restaurant interior design and matched their wooden gold and red colour elements and furniture as the core style of the photos.  We took mostly closed up shots for food, not just focused on the dish presentation itself but also food texture to highlight the quality of their food dishes.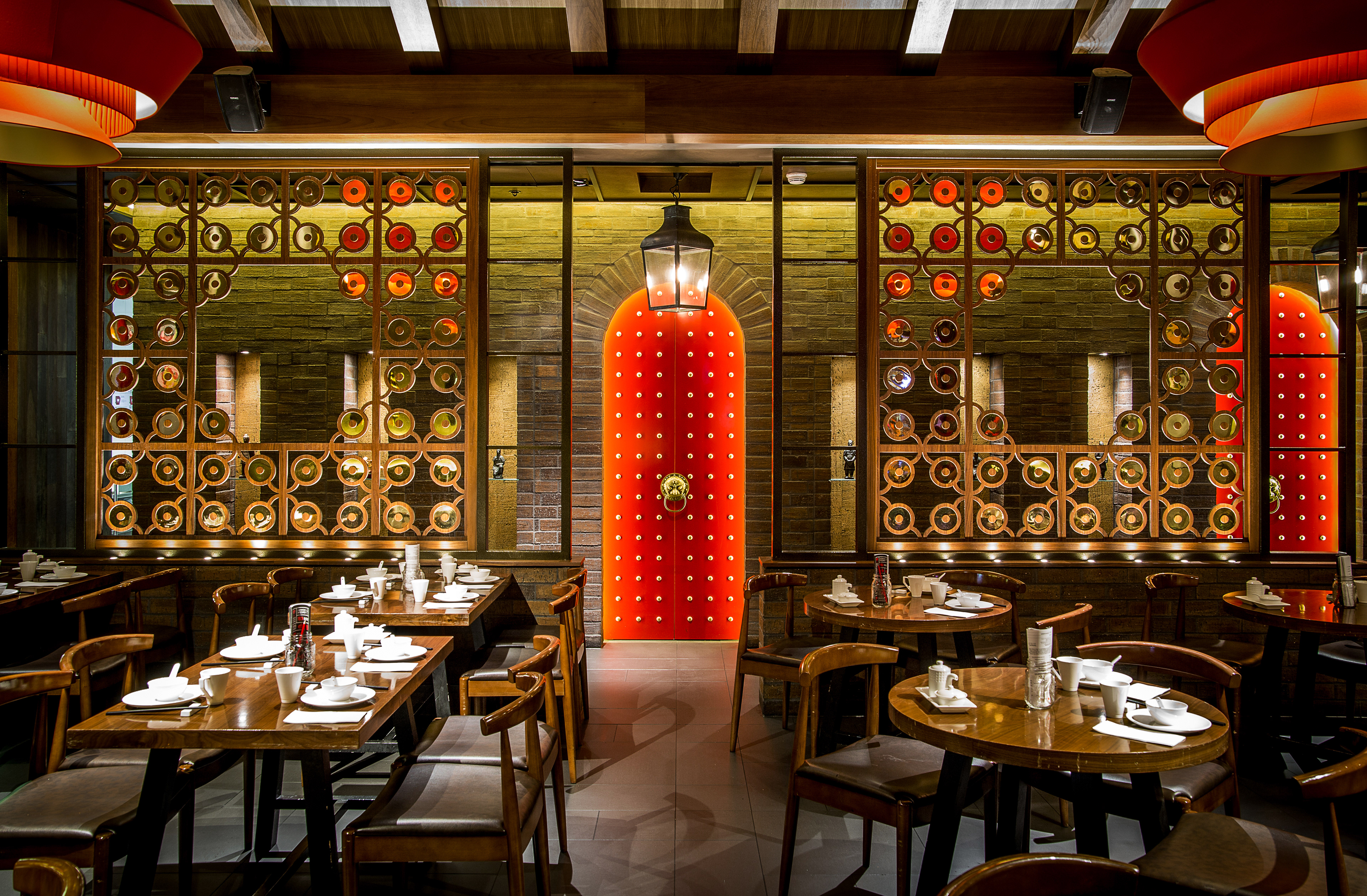 Food Photography, Food Styling, Interior Photography, Graphic Design, Copywriting & Printing Recommendation
Promotional Brochure
​​​​​​​