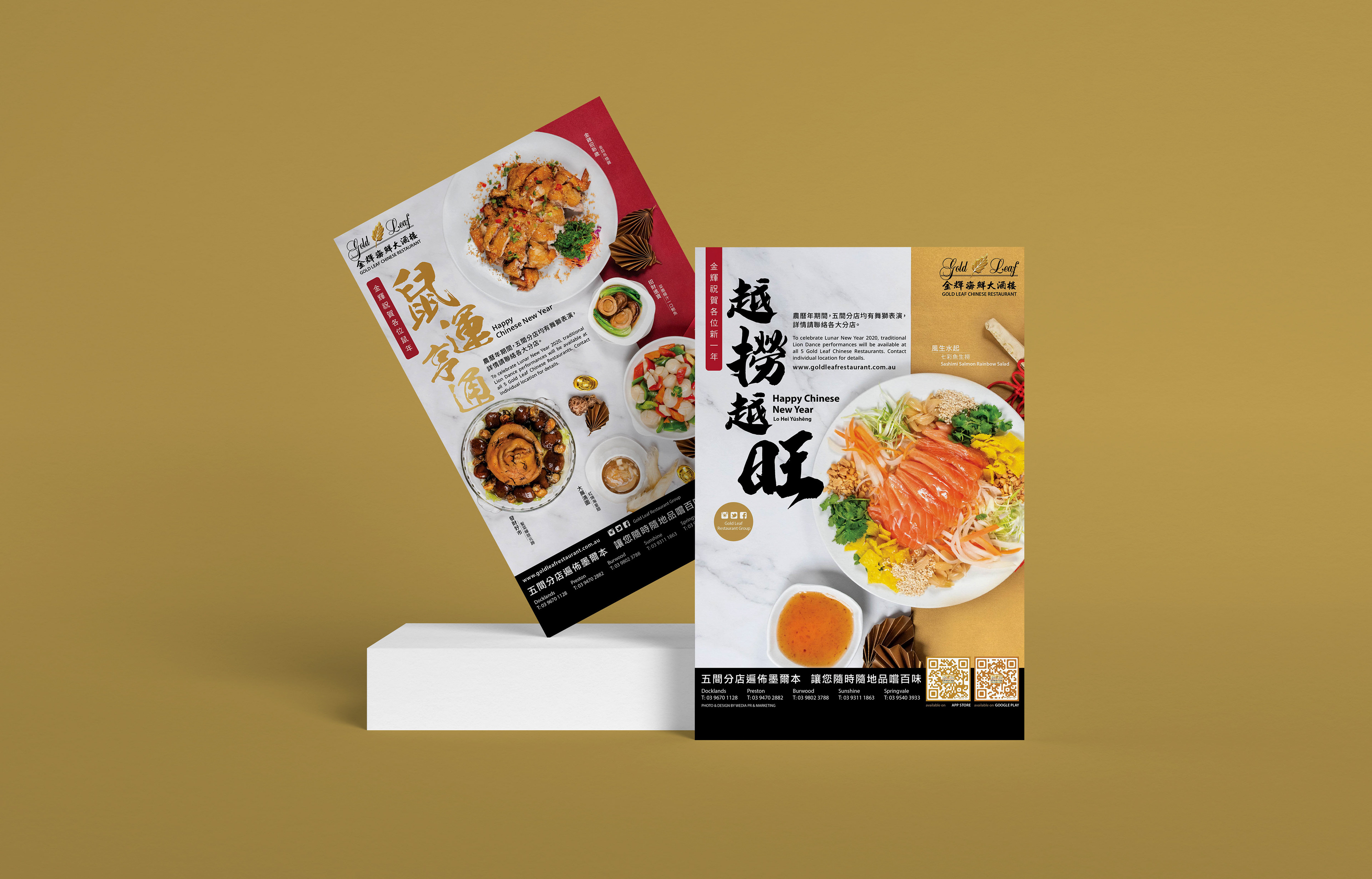 Gold Leaf Chinese Restaurant
Docklands, Preston, Burwood, Springvale & Sunshine
Gold Leaf, Chinese New Year Photography & Advertising
As a content creation company for one of our regular clients, Gold Leaf, we planned and prepared materials and contents for the upcoming Chinese New Year (CNY), with the aim to achieve the most desired promotional outcomes in this important festival on the Chinese Lunar Calendar.
​​​​​​​

Photo concept | Props Preparation
As Gold Leaf is an authentic Chinese restaurant, we retained the feeling of being "traditional" in the photos; we then added some traditional Chinese New Year props and prepared handmade origami "gold leaf" to match their brand name & brand image.
For different purposes of this promotion, we used different light settings with light and dark backdrops to achieve various photo results.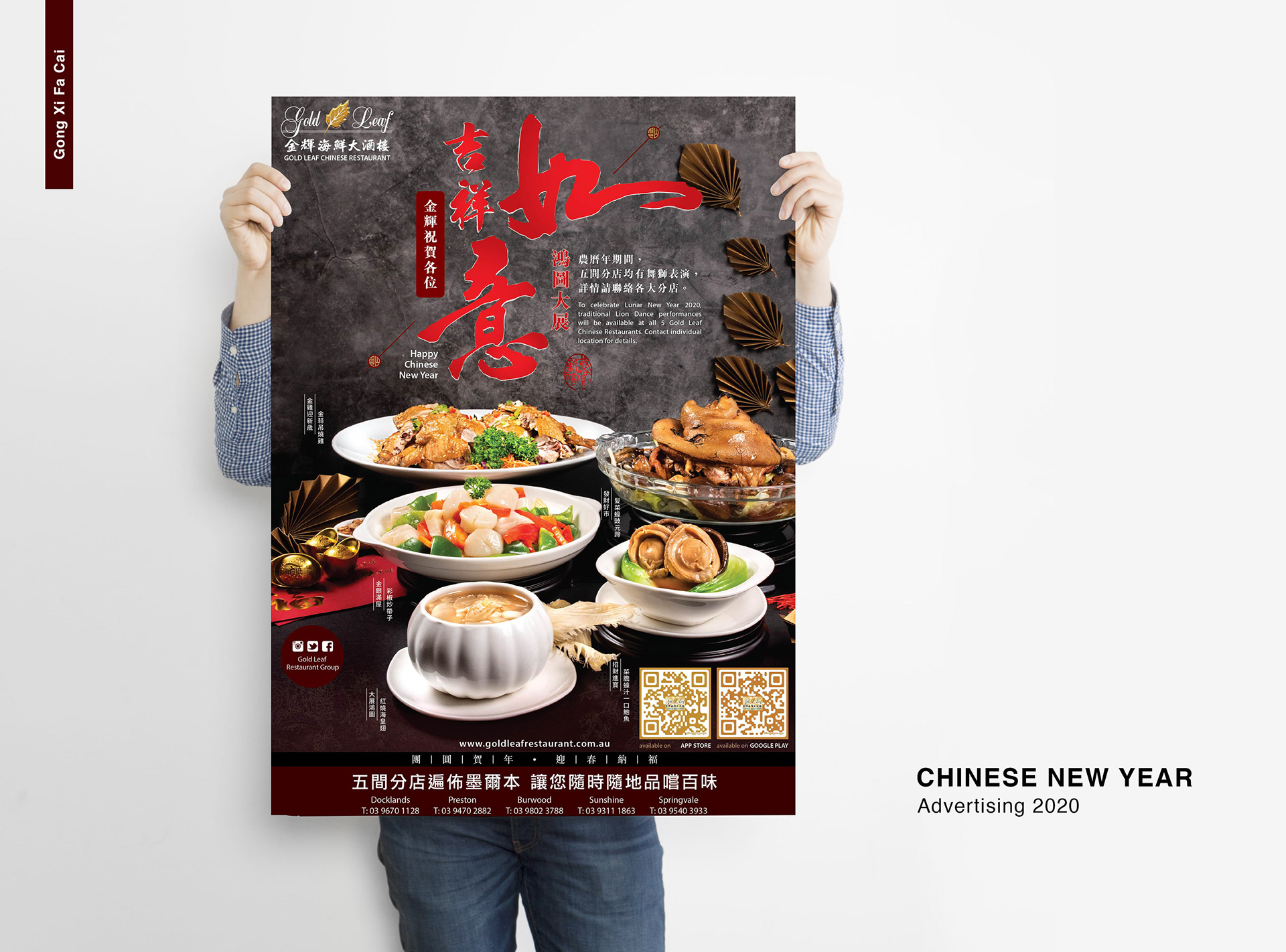 Dark concrete backdrop with gold-colour props to create a rich and strong "traditional" feeling, with a few handmade origami "gold leaves" to decorate at the back.
Light marble backdrop with metal red as a liner to create strong graphic image, and used of gold-colour props to create a "twinkling" visual impression for the festive CNY.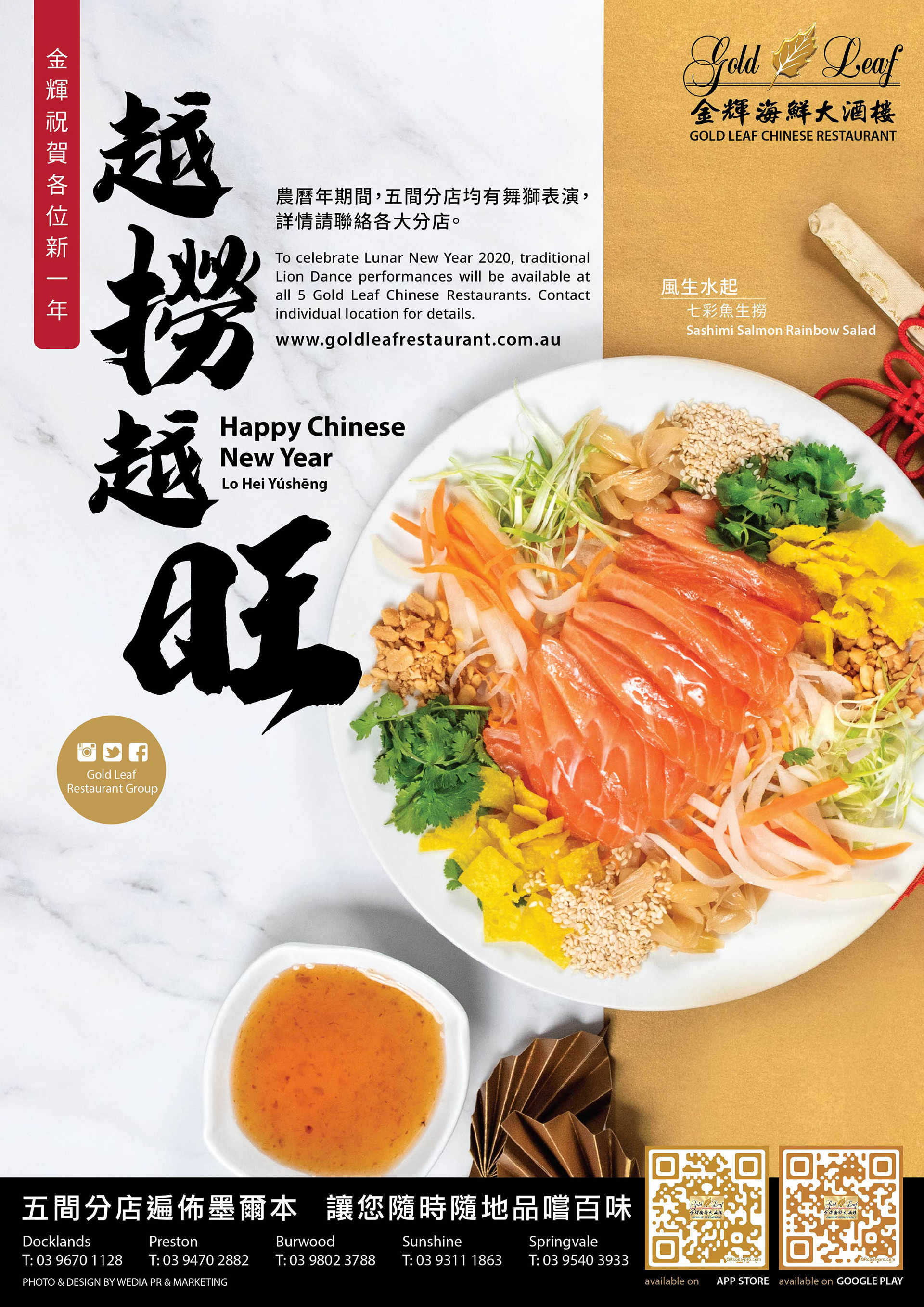 Continued to use the light marble backdrop, but with metalic gold to create a strong twinkling impression to highlight the special Chinese New Year dish – Feng Shen Shui Qi which means prosperity and wealth.
​​​​​​​

Gold Leaf is a well-known traditional & authentic Cantonese restaurant with five different locations across Melbourne. As their long-term content marketing agent, series of advertising strategies, materials including posters are developed regularly for Chinese print media, in-store print promotional materials and WeChat posting.
Service provided – Props preparation, Handmade origami "gold leaf", Food Styling, Food Photography, Graphic design, Advertising and Media release, WeChat content creation