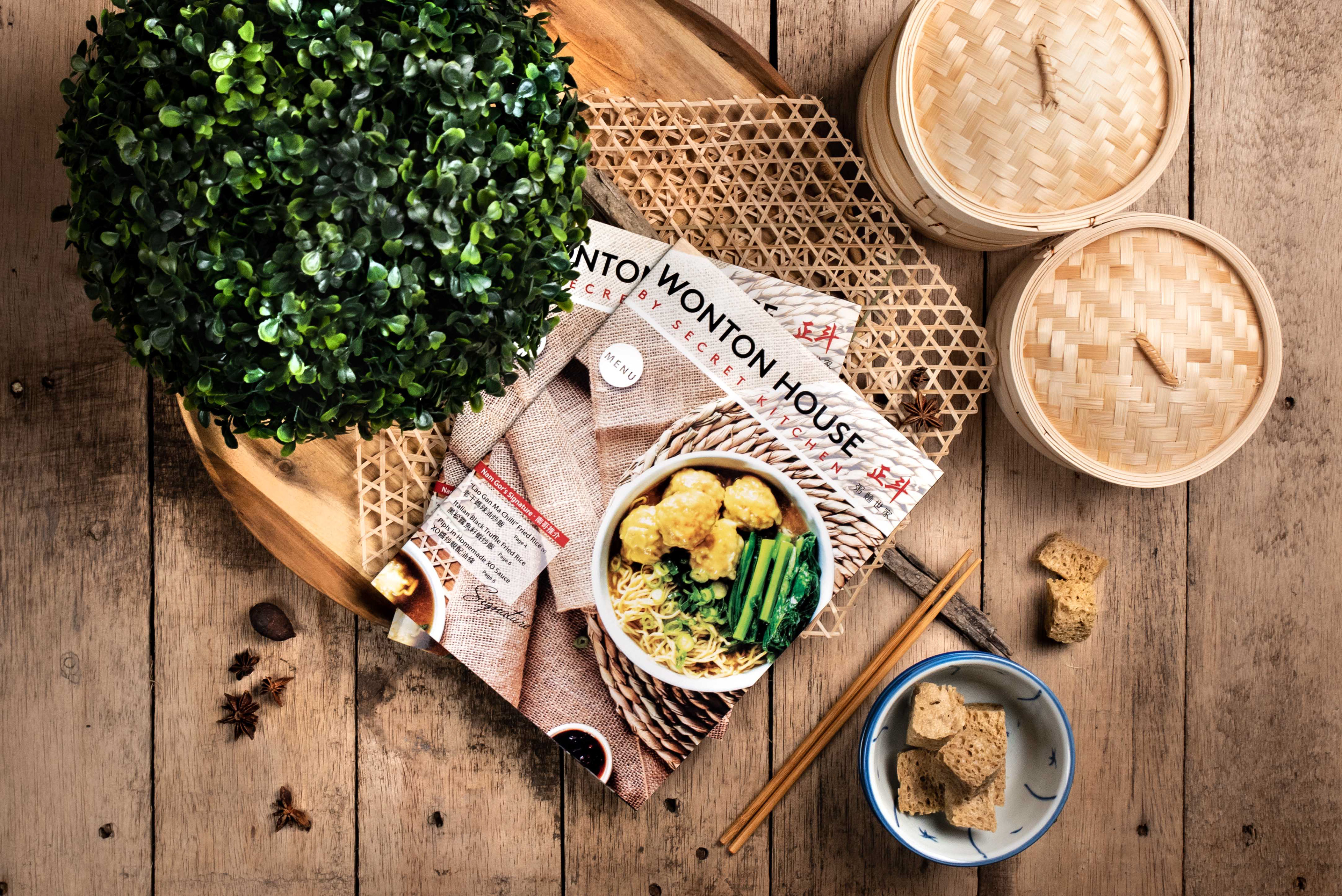 Design and Photography | Dine in Menu | Poster | A1 Board
Wonton House is a well-known casual dining Chinese restaurant. They wished to upgrade their menu and visual materials in terms of presentation of food in photos and the overall design. 
Wedia provided relevant services in redeveloping their menu and other visual promotional materials to move away from the traditional "casual" dining perception.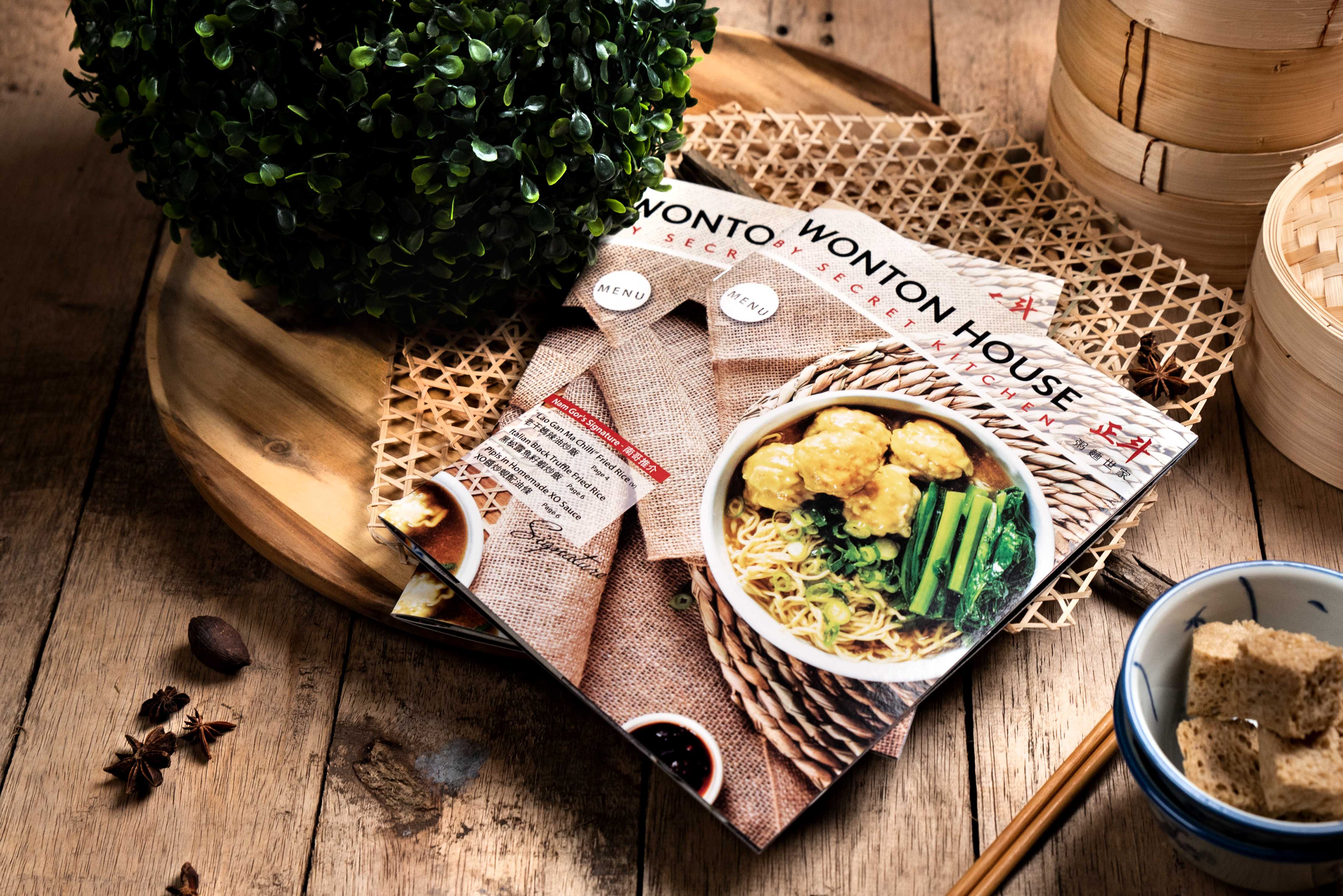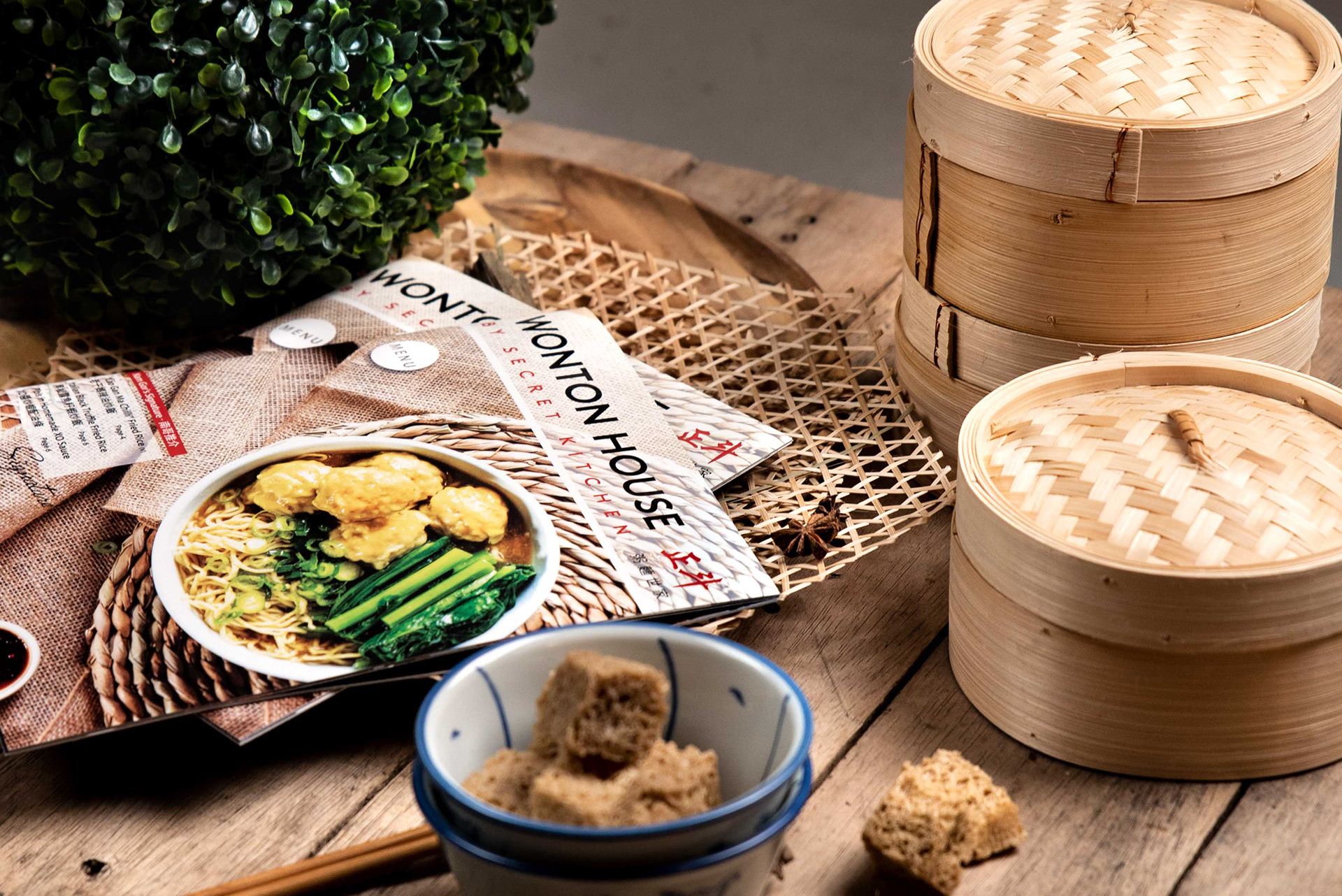 To give a relaxed and casual feel – a magazine style menu layout was created
To match with Client's logo – colour tone in black & red was selected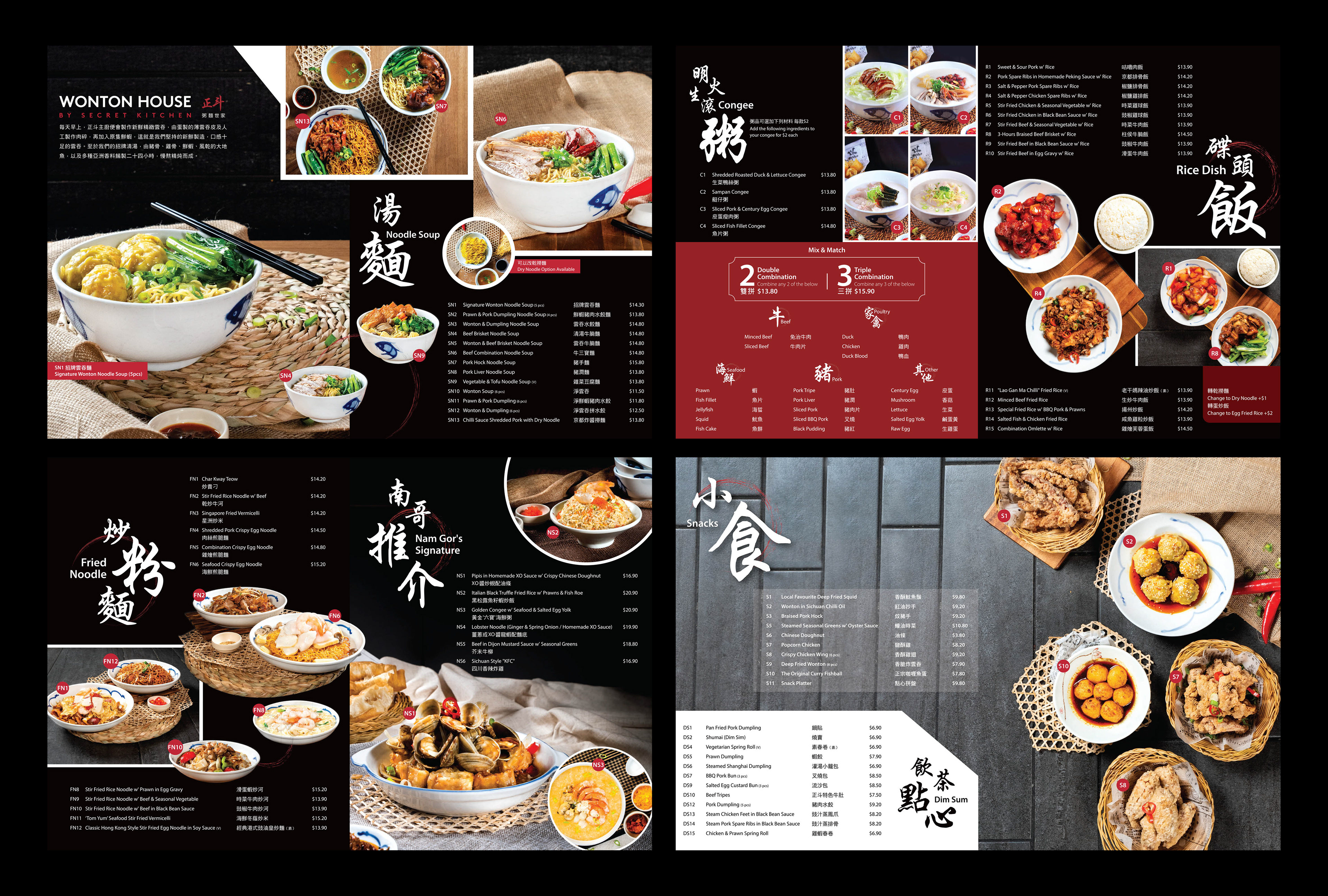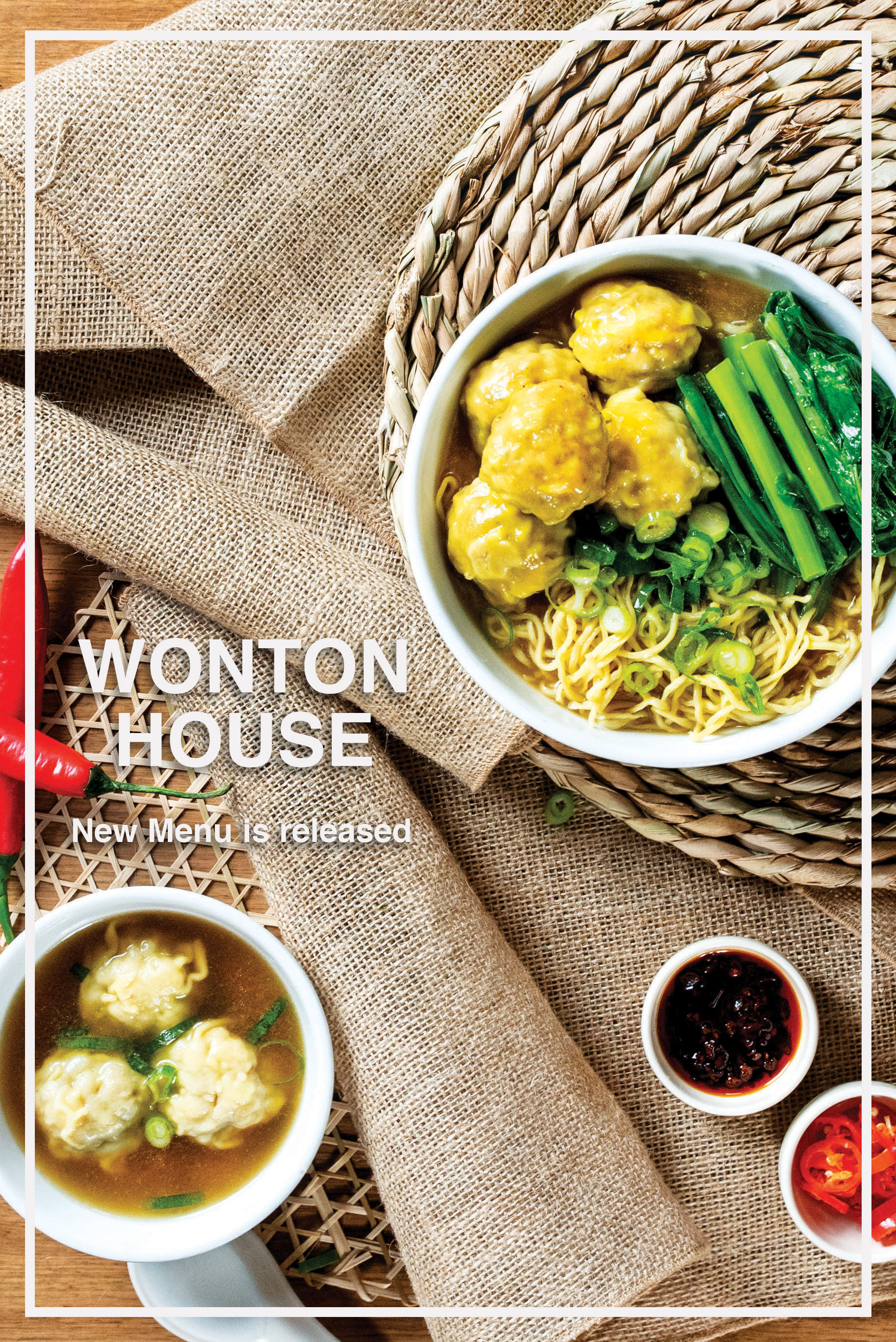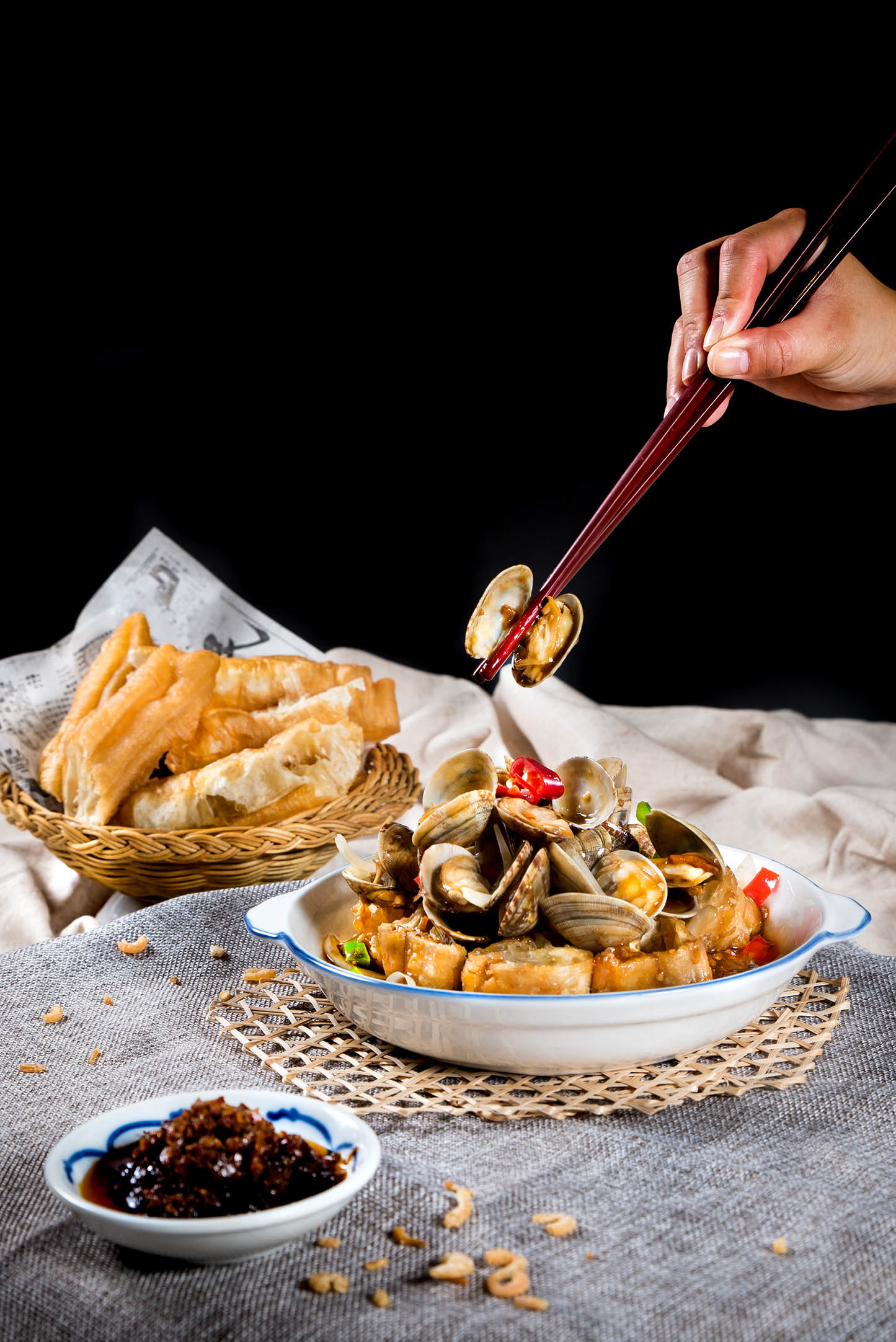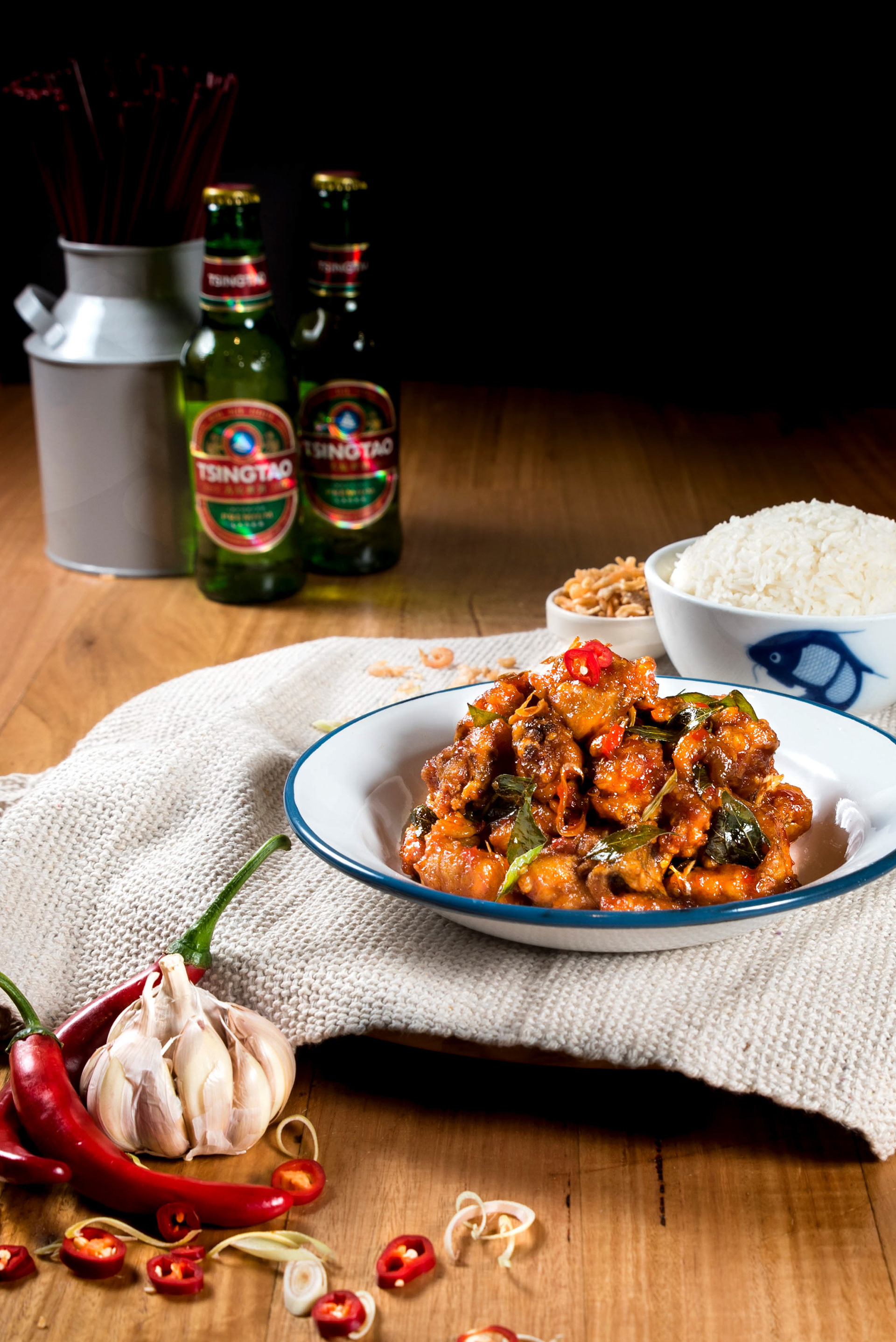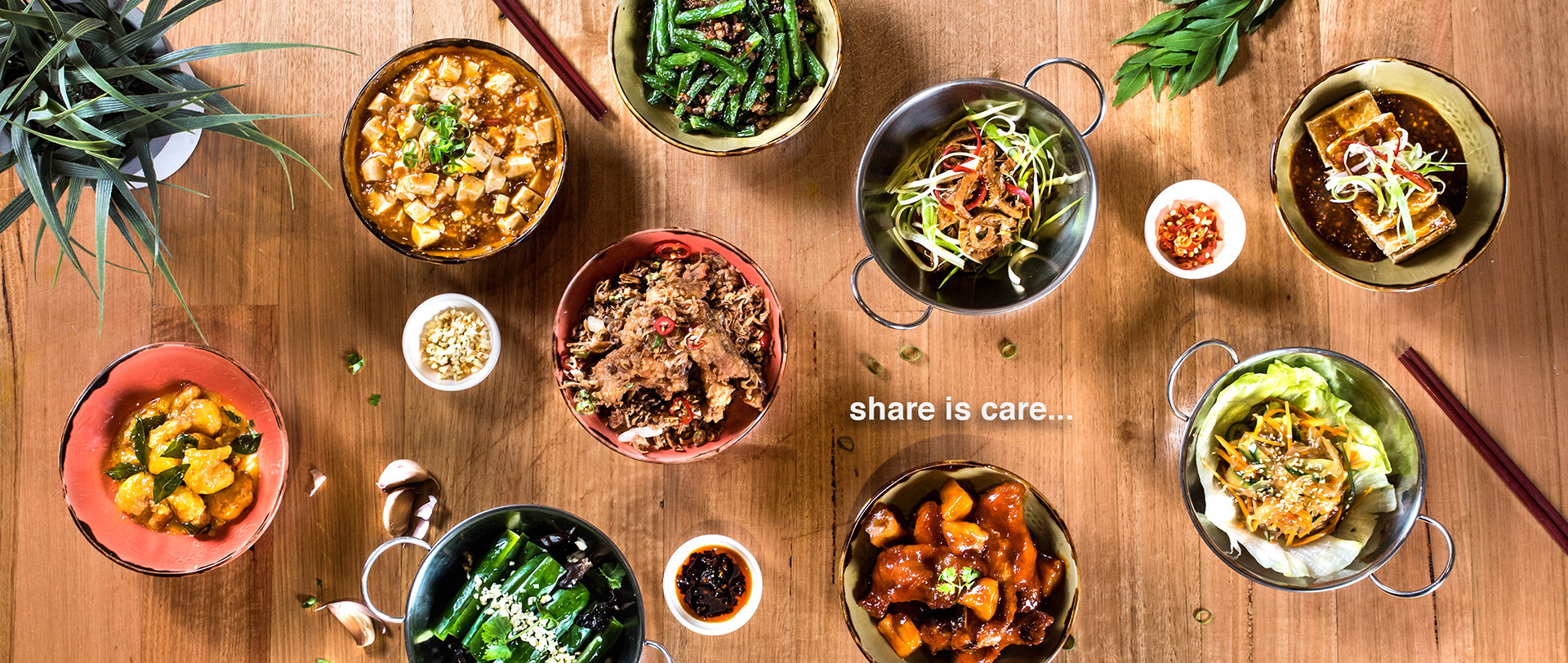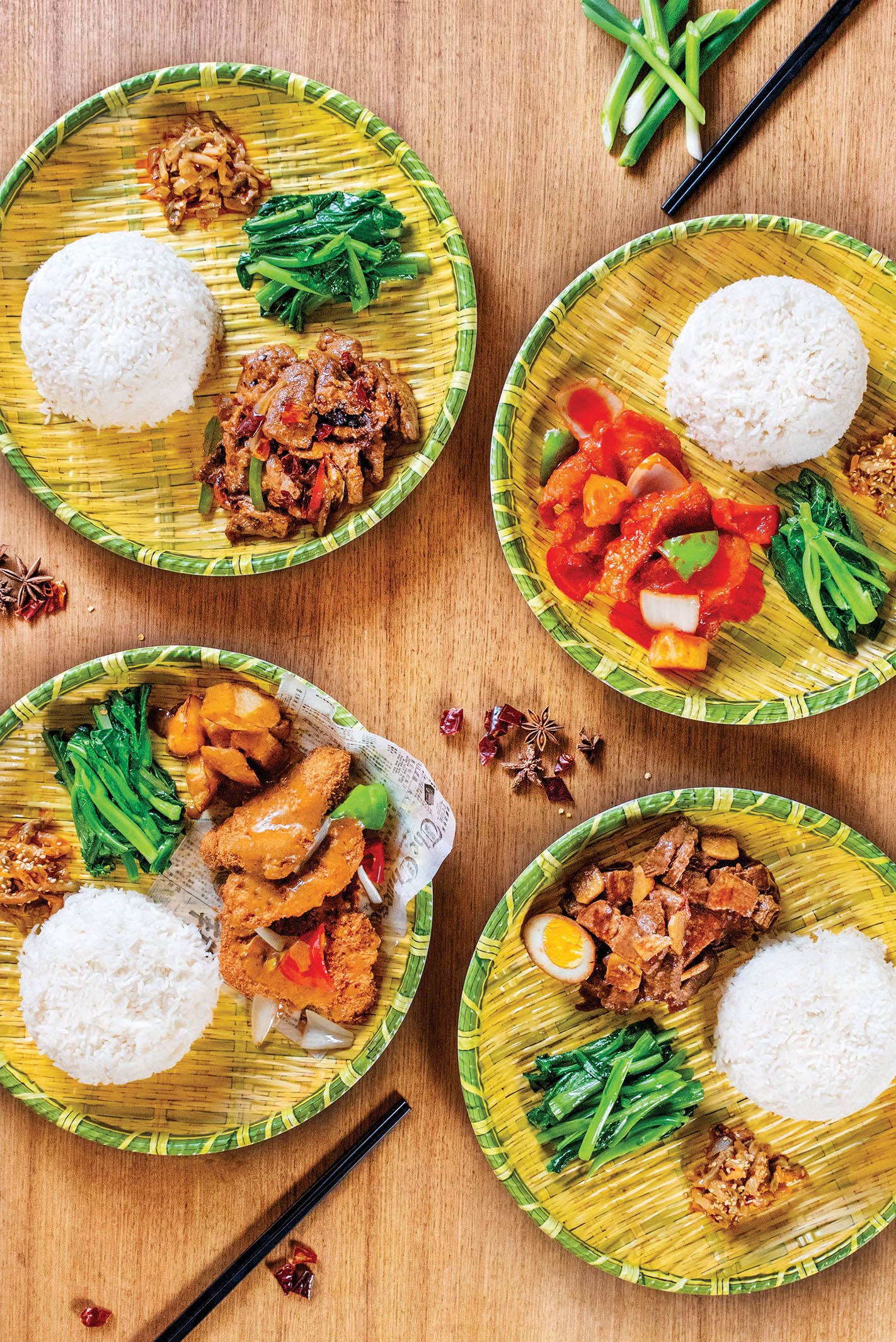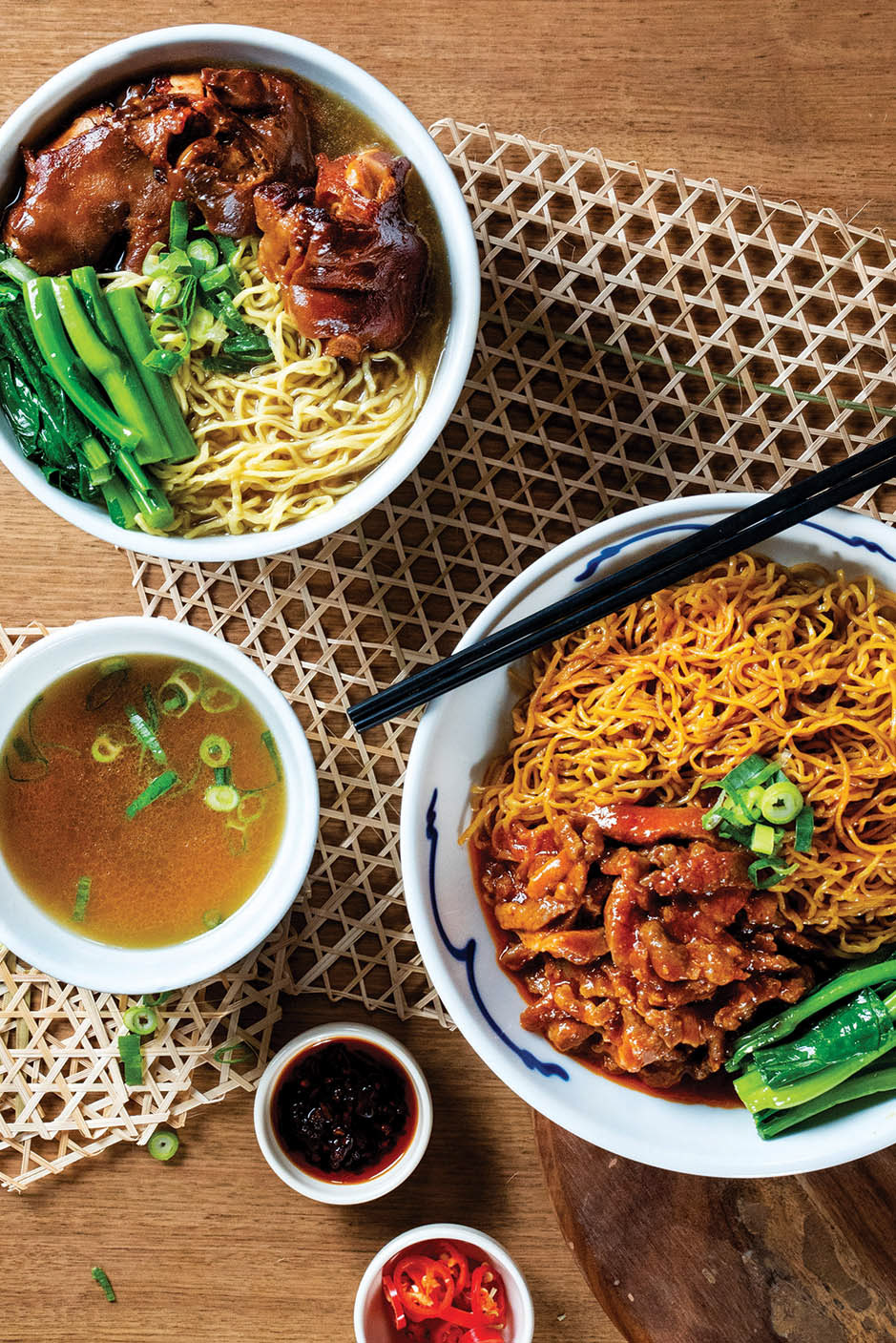 A series of posters was developed regularly in a clean and modern style; a single image was featured in each poster to make viewers more visually focused and thus maximise appeal of the image / poster.
A1 Promotional Display Board (Storefront)
Following similar style of the posters and transferring the design concept into developing A1 Board, so that the design is consistent throughout all visual promotional displays at the restaurant. Group food photos with clear information of each item were used on A1 Board design to highlight new special dishes.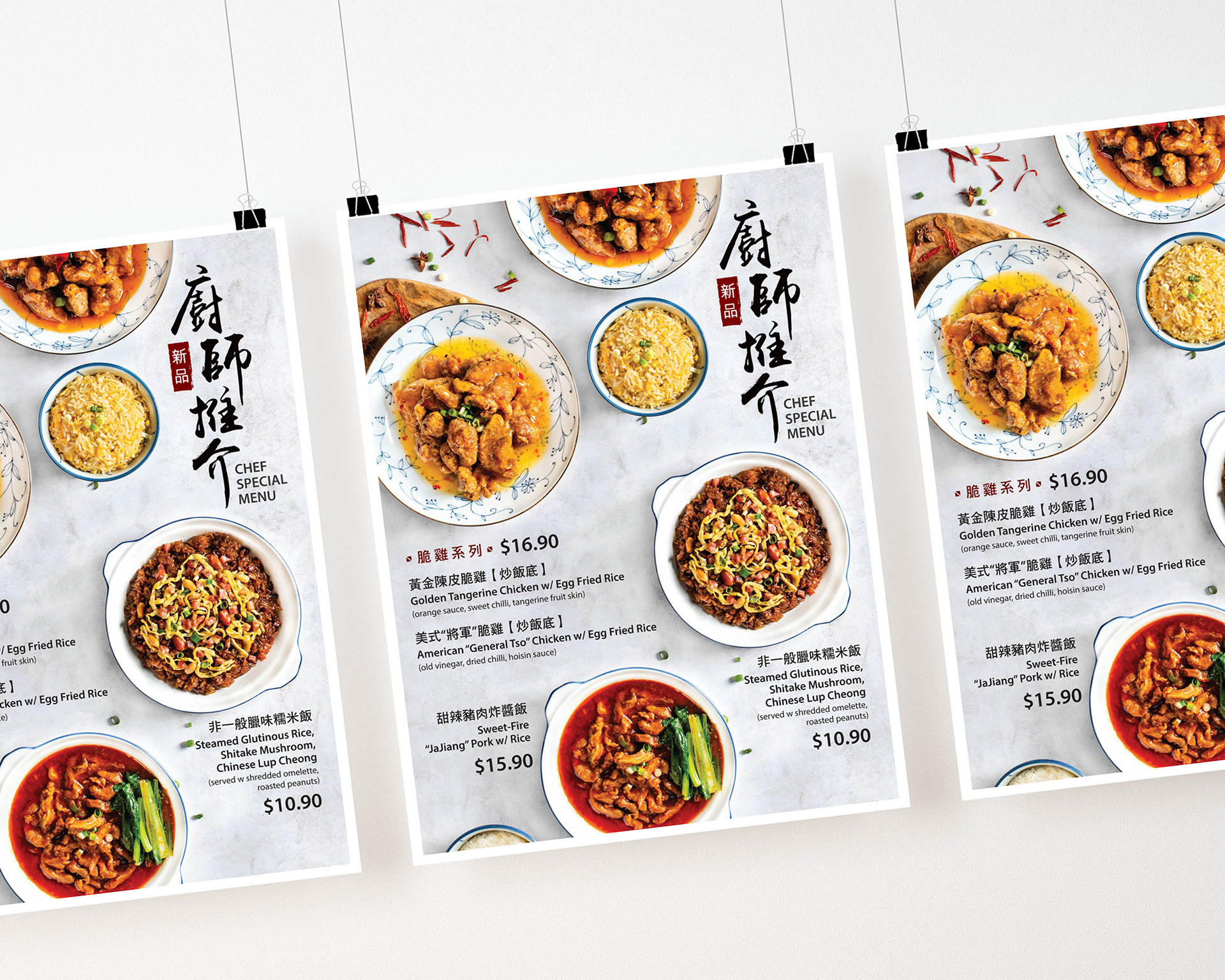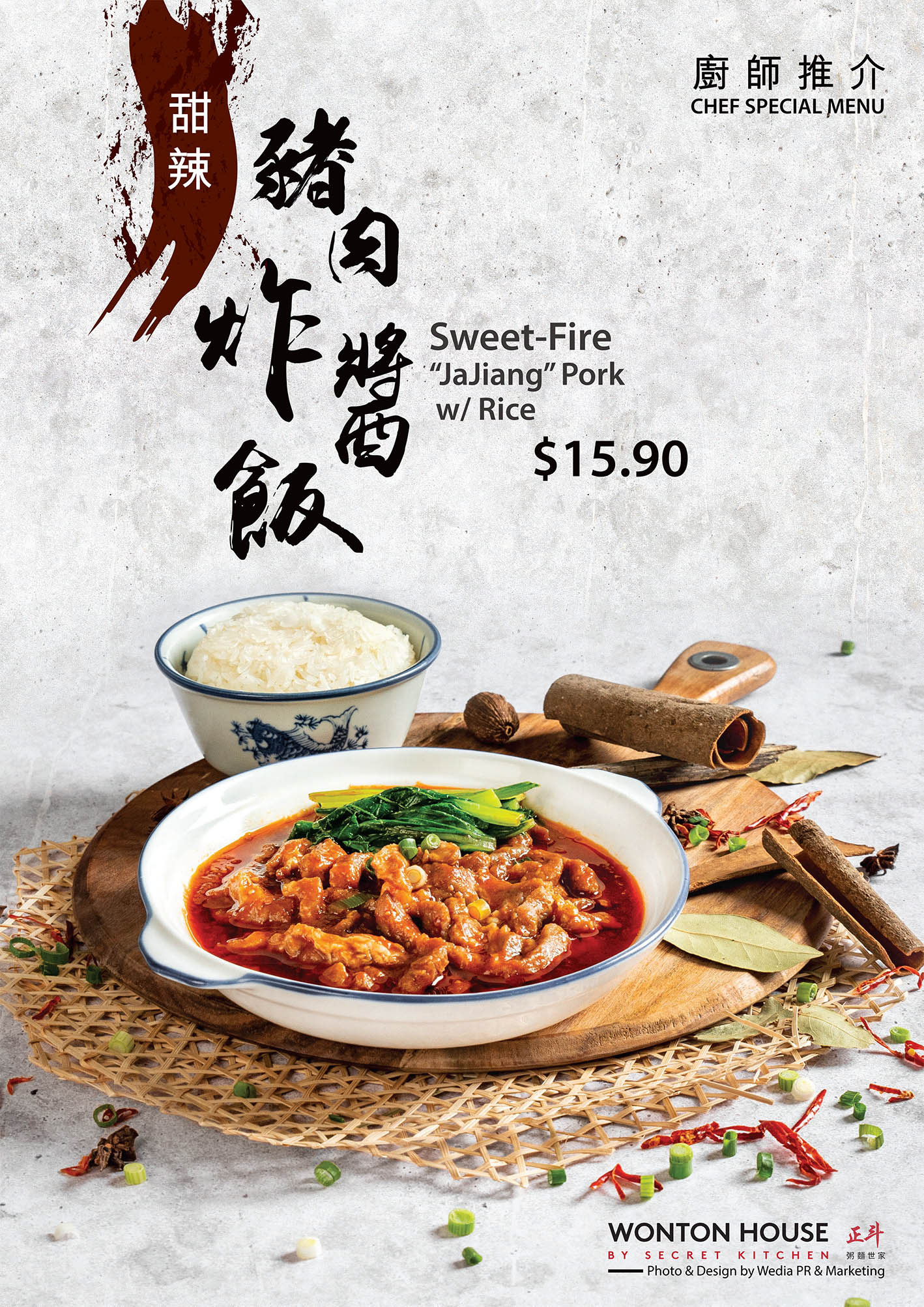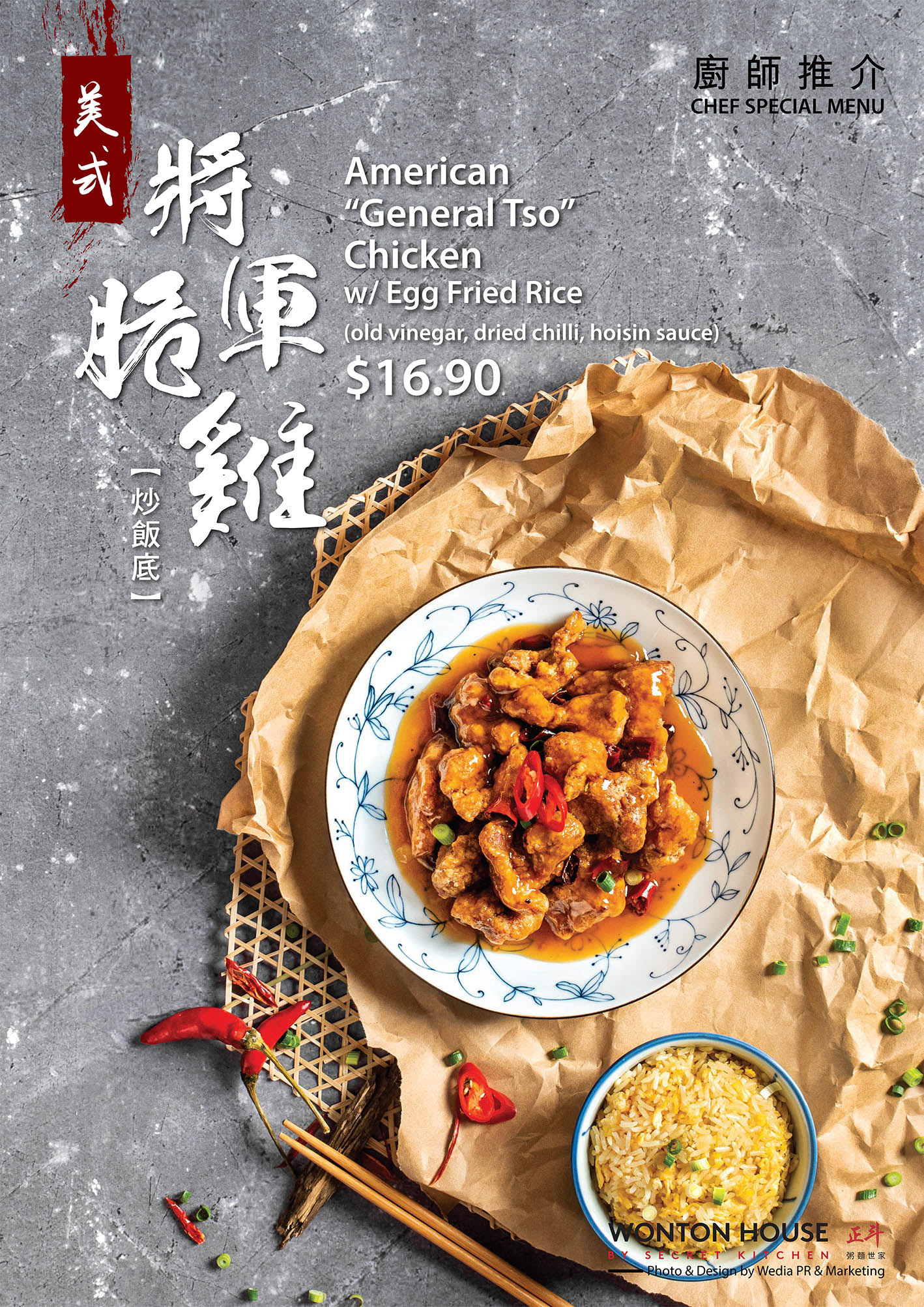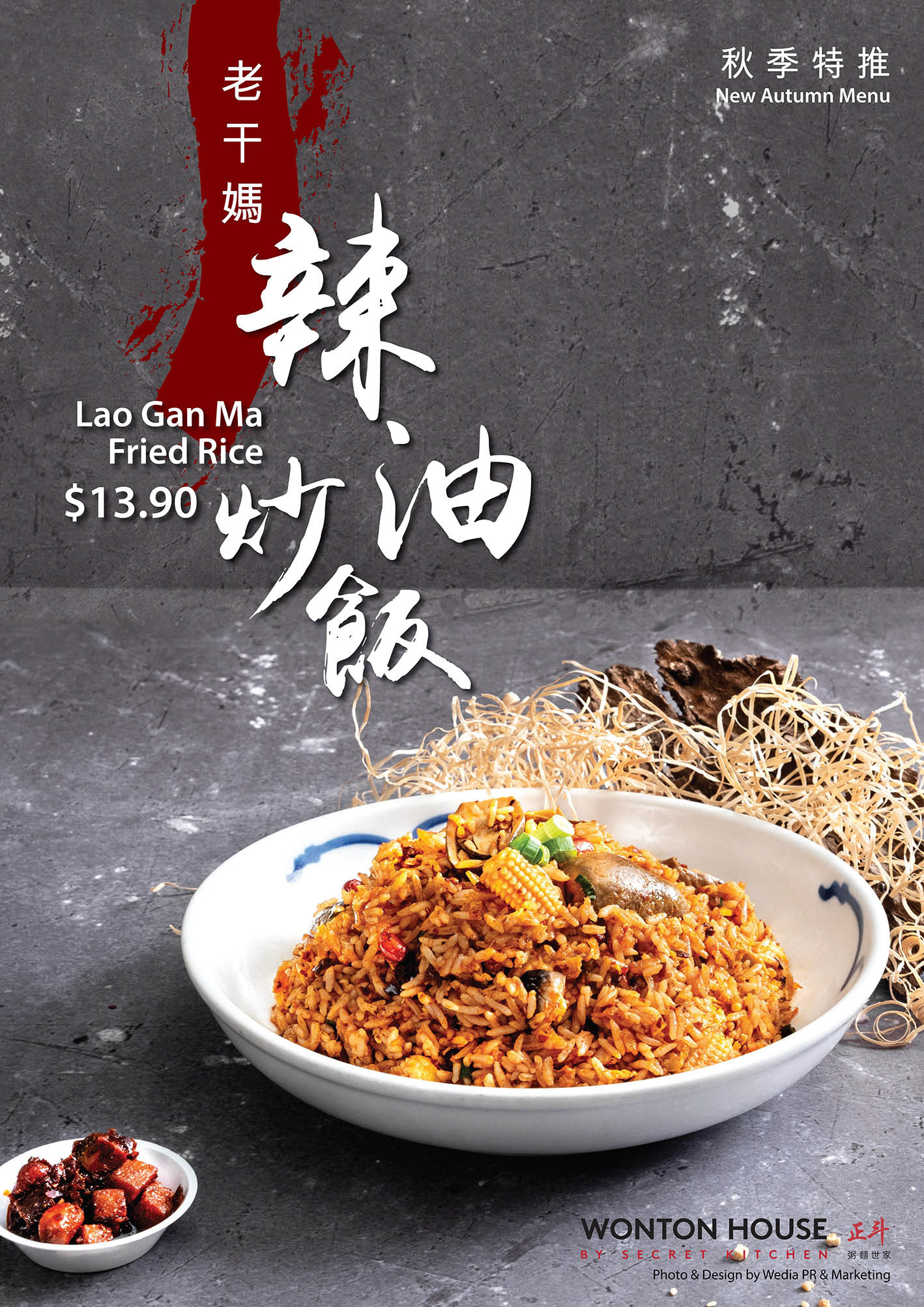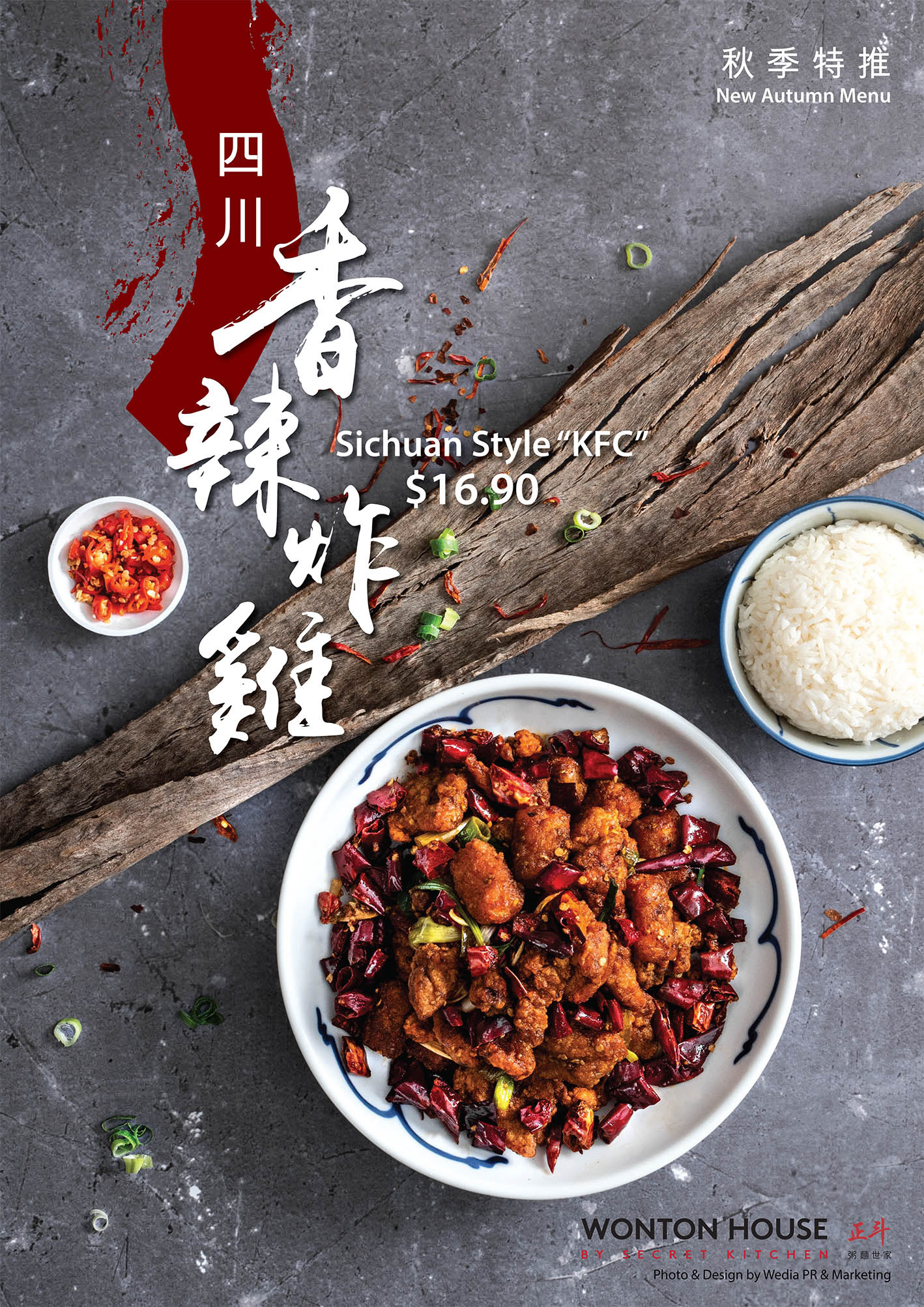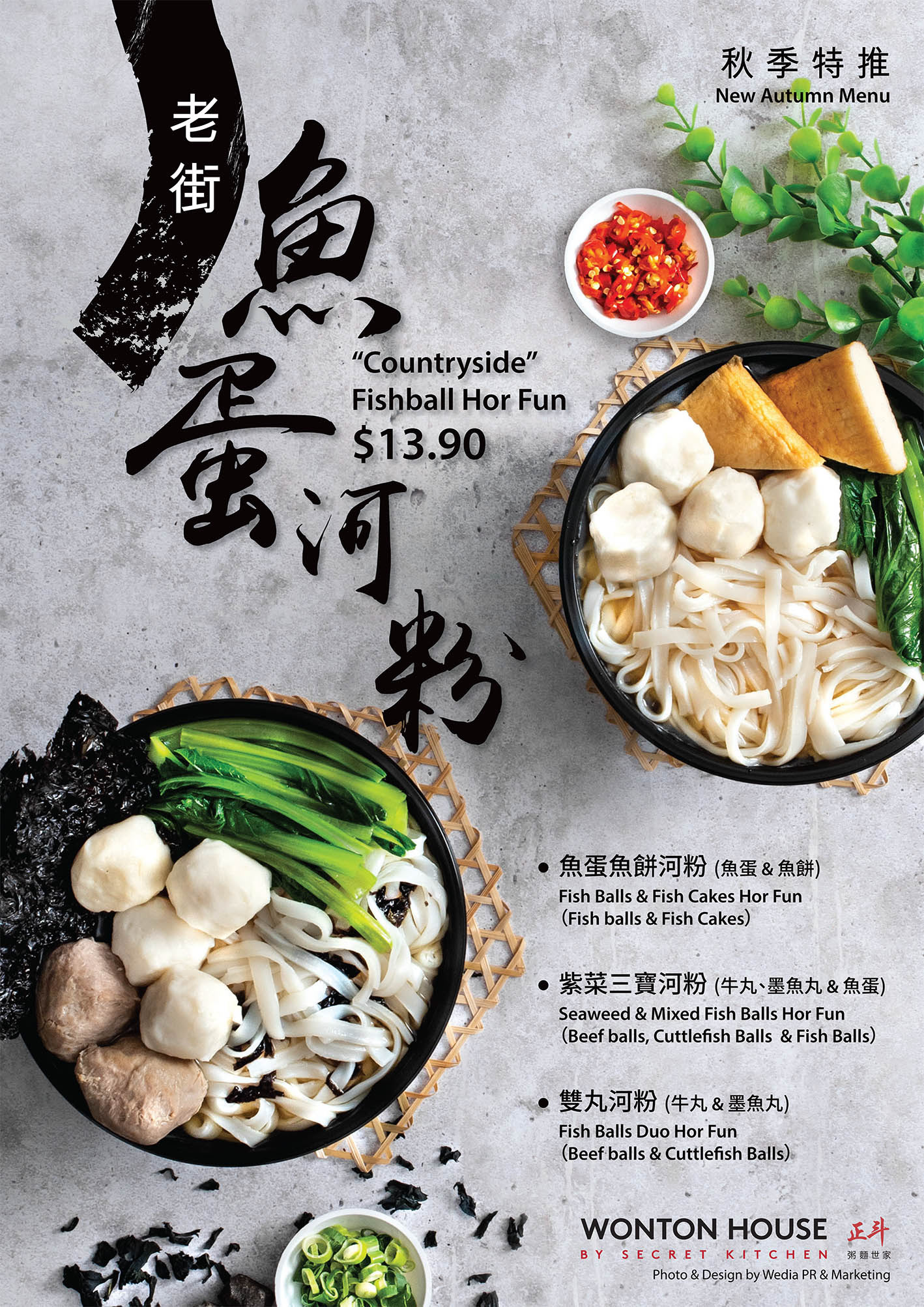 Service provided – Food Styling, Food Photography, Graphic Design & Printing Recommendation