Sun Kitchen Chinese New Year Photography
Chinese New Year (CNY, also known as Lunar New Year) is one of the most significant festivals in Chinese traditions; it celebrates the beginning of a new year on the traditional Chinese calendar.
To celebrate this important festival, most Chinese restaurants prepare new/special food menus and promote them earlier than usual. For this special occasion, Wedia developed a series of photos for Sun Kitchen. We worked closely with Sun Kitchen to select and prepare photo props, styles & colours to achieve an optimal promotional outcome.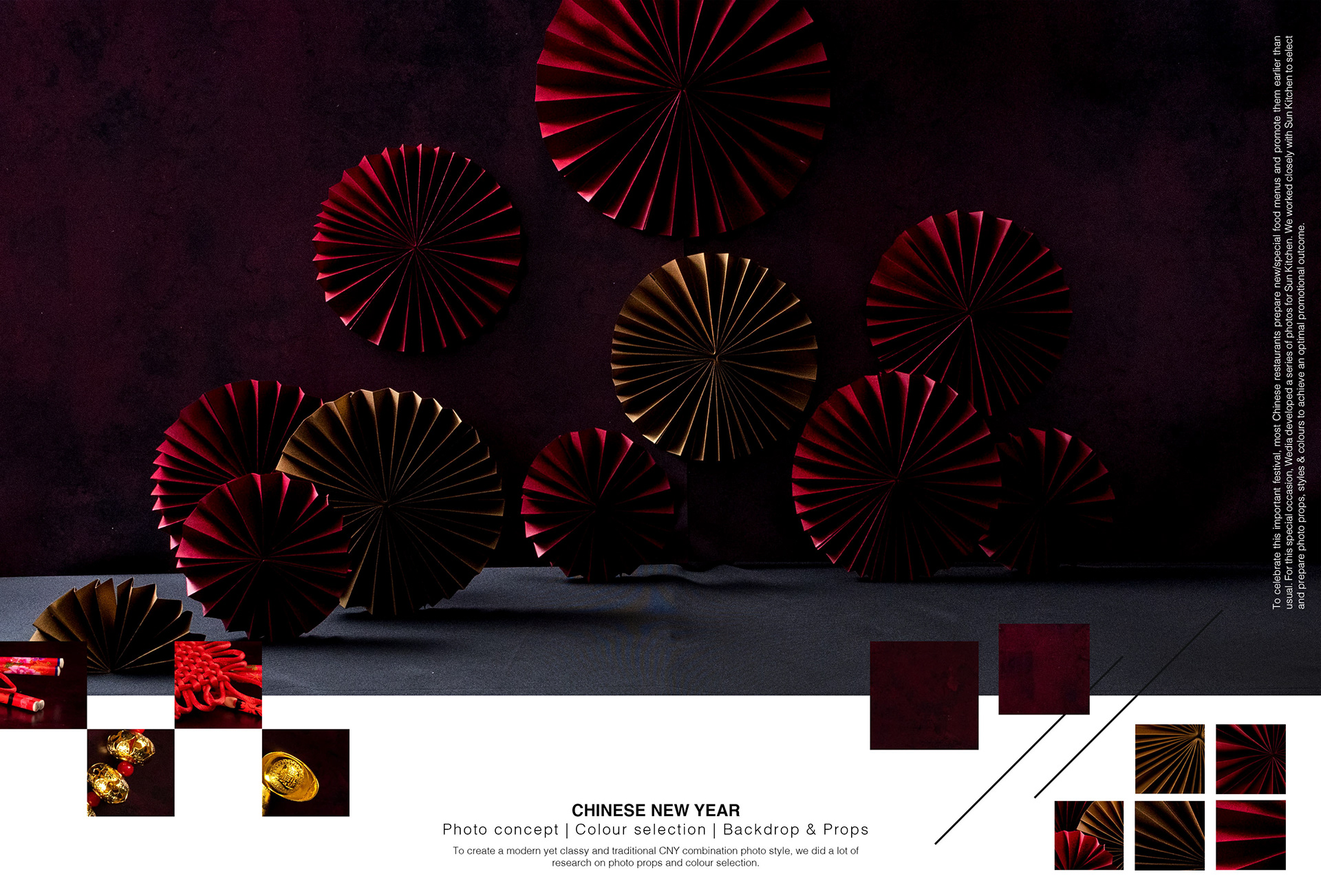 Photo concept | Colour selection | Backdrop & Props
To create a modern yet classy and traditional CNY combination photo style, we did a lot of research on photo props and colour selection.
Red colour symbolises celebrations, festive occasions and good luck in the Chinese culture, thus it was selected as the overall theme tone for the photos; we then created red/black colour concrete patterns and printed on Poly Matt SandTex finished as the photo backdrop.
Traditional Chinese New Year decorations are must-haves in these photos. We sourced a series of Chinese decorations as props and handmade red and gold origami fans in circle shape in different sizes as three-dimensional structure props.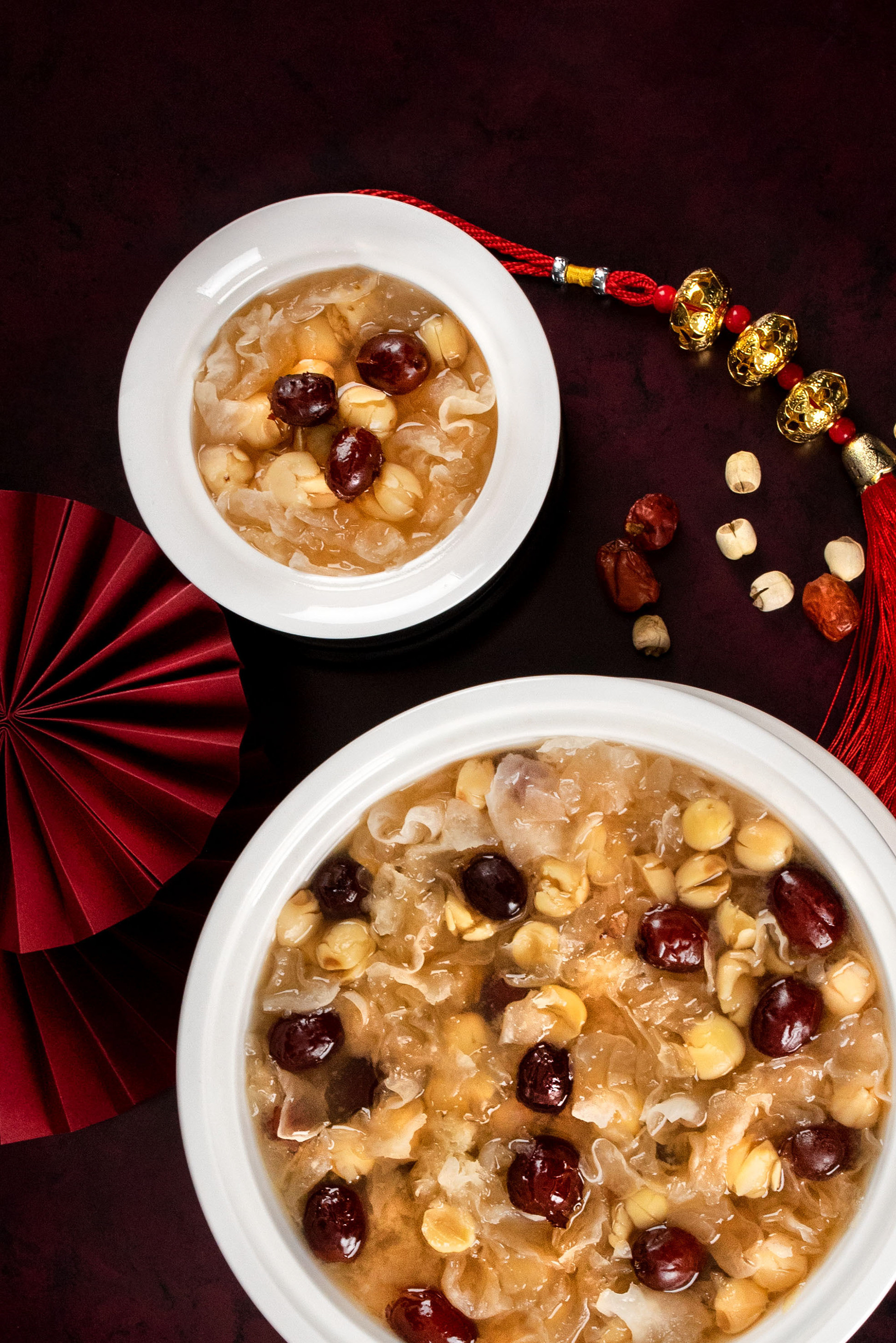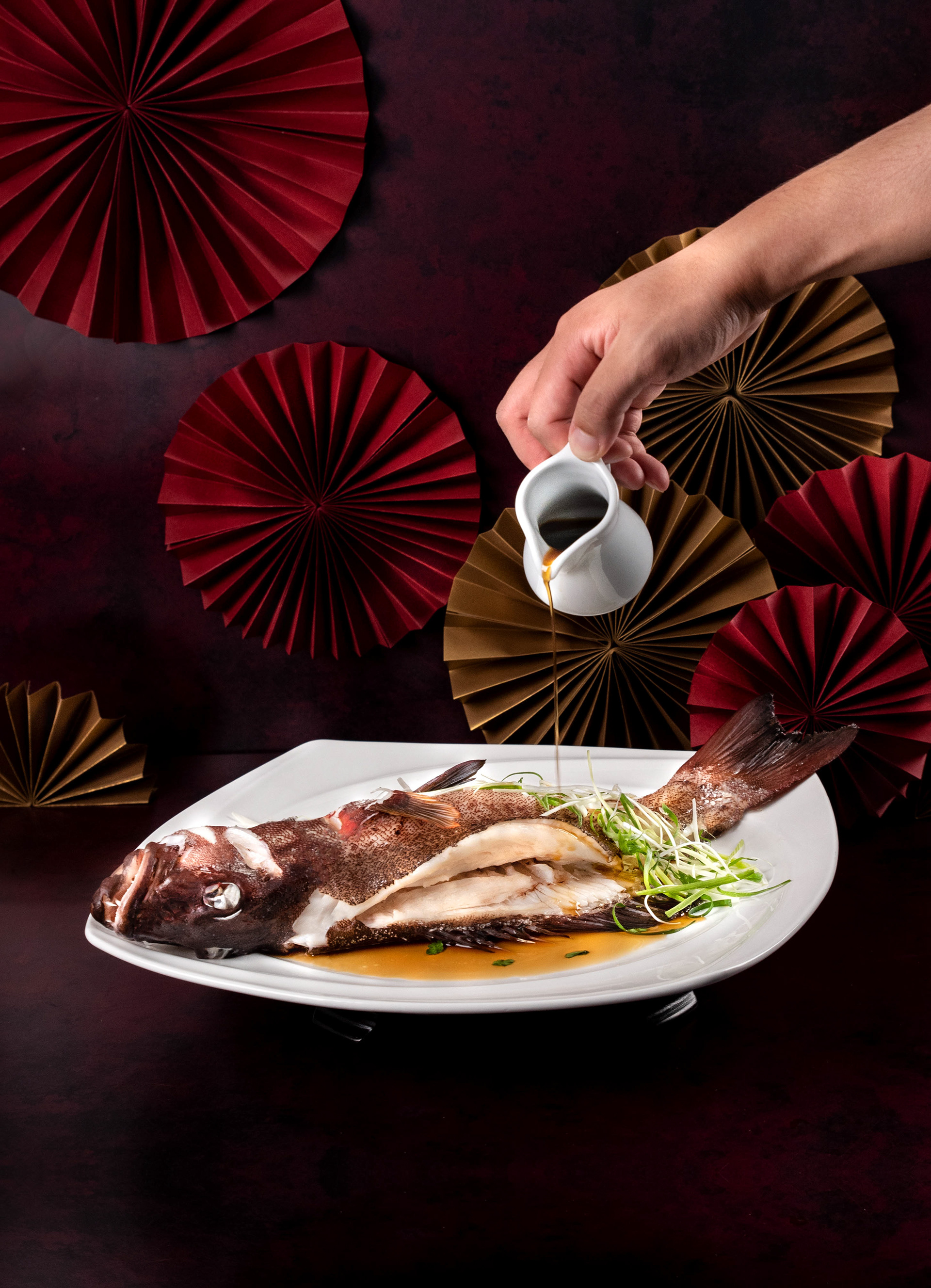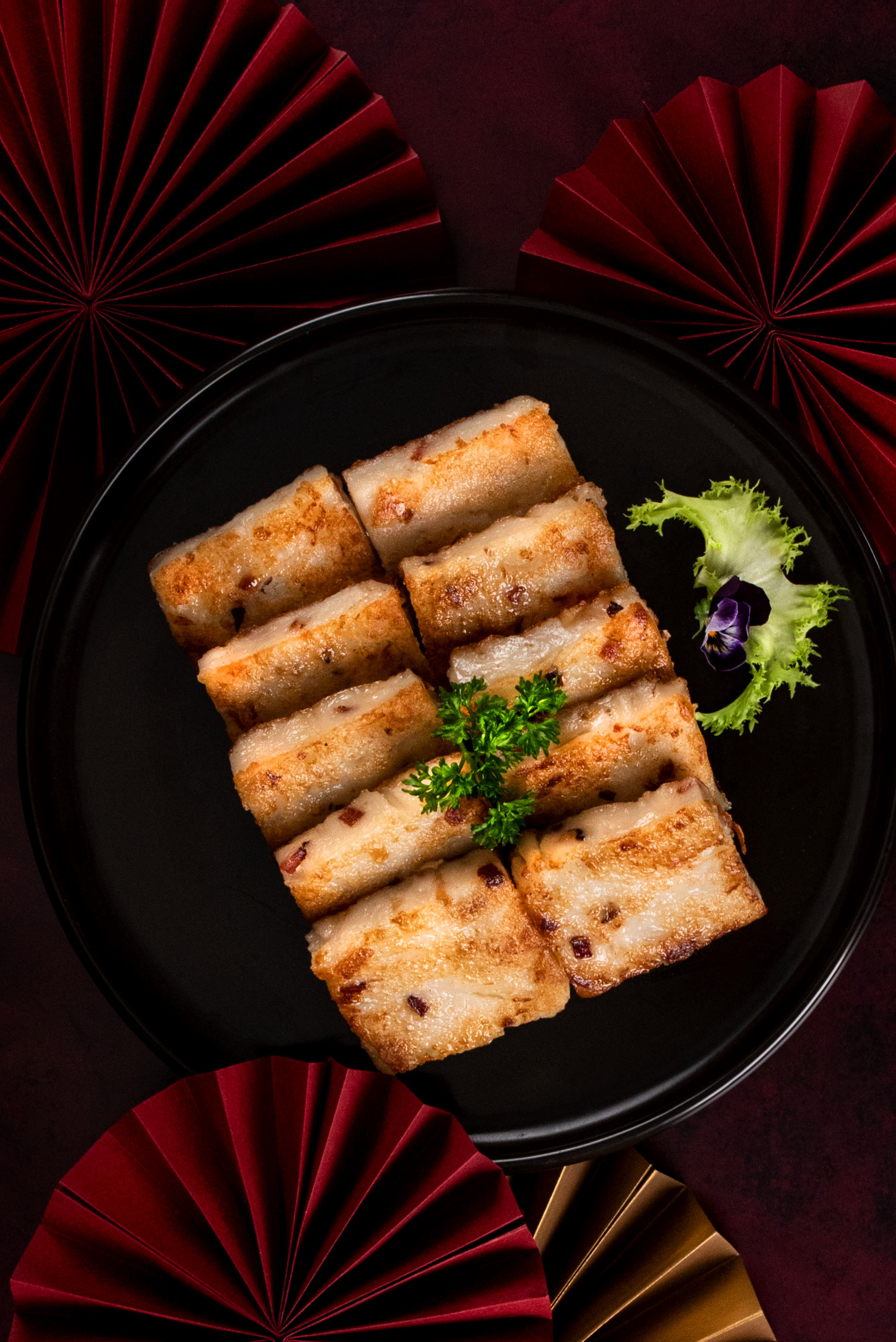 Photography
Lighting mainly came from the front leaving the background with more shadows to create stronger contrasts. As the light slightly touched the top of the different shapes of handmade origami fans, that created an even stronger three-dimensional composition and further increased photo layering.
Glossy, shiny gold-colour and other carefully selected props were utilised to enhance and boost the festive feeling in the photos.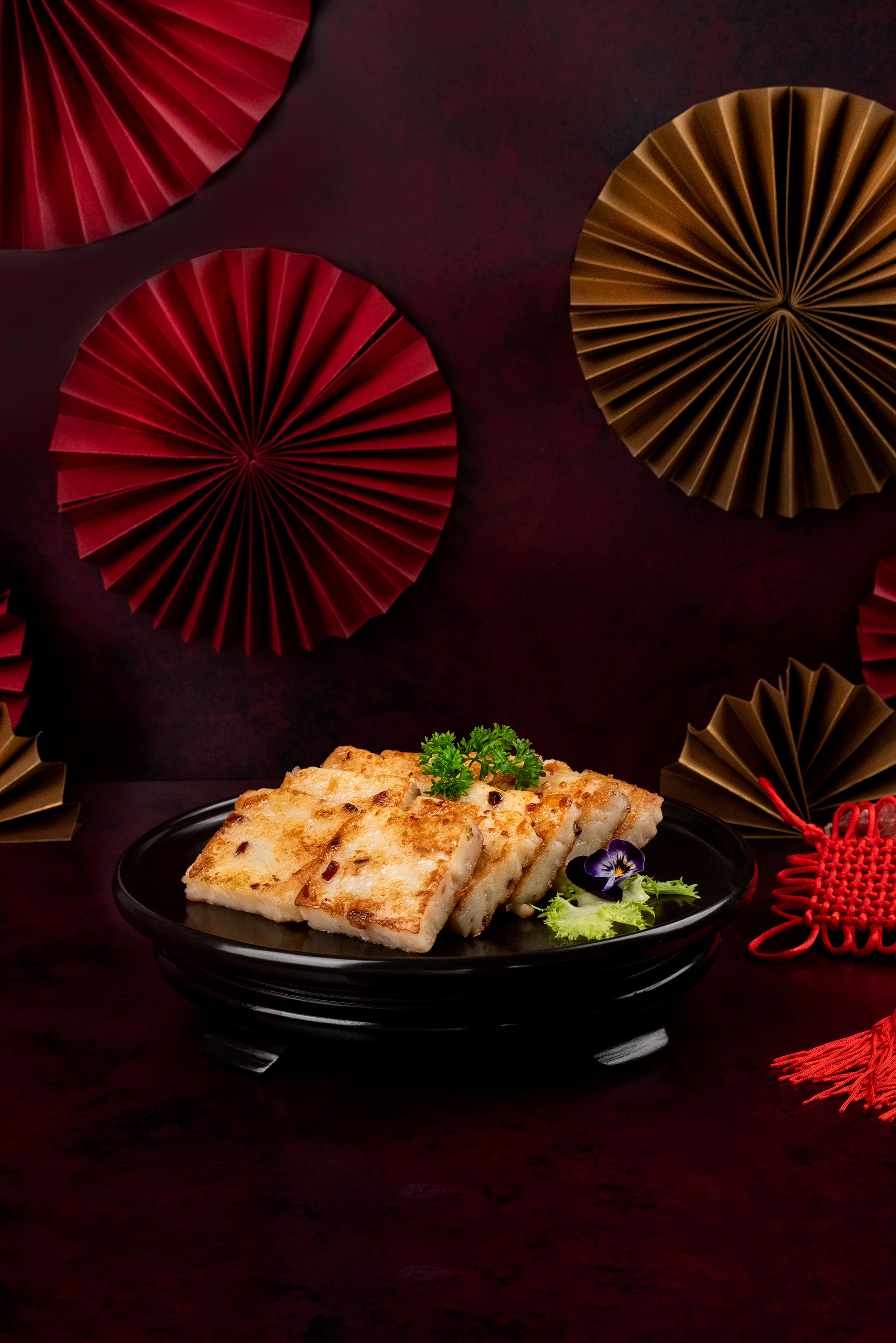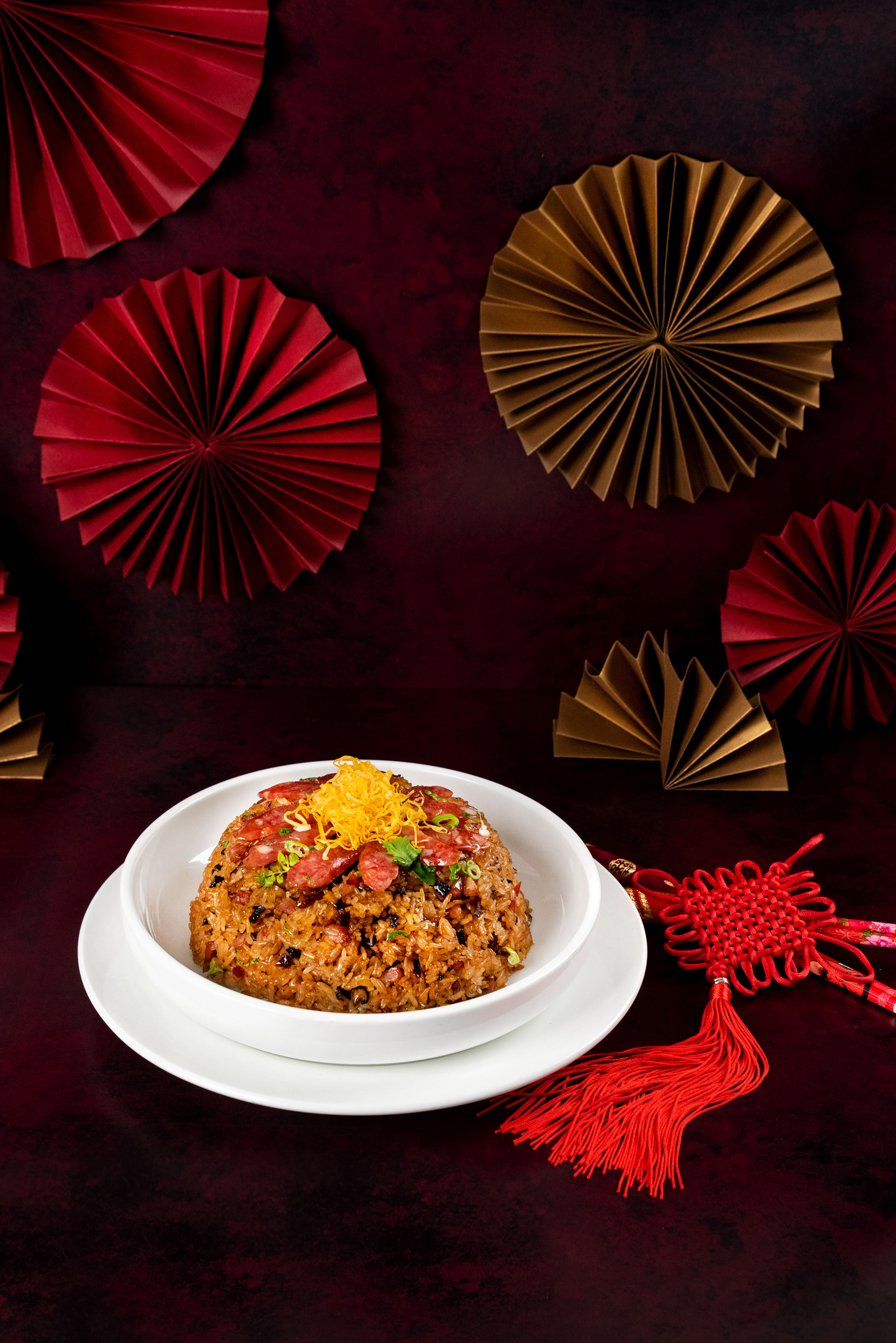 About Sun Kitchen
Sun Kitchen is a fine-dining Chinese & Sichuan restaurant located in The Point, alongside of the beautiful Albert Park Lake. They offer premium food and service and are a well-known brand in Asia.
Service provided – Props preparation, Backdrop pattern creation & print, Handmade origami fans, Food Styling, Food Photography