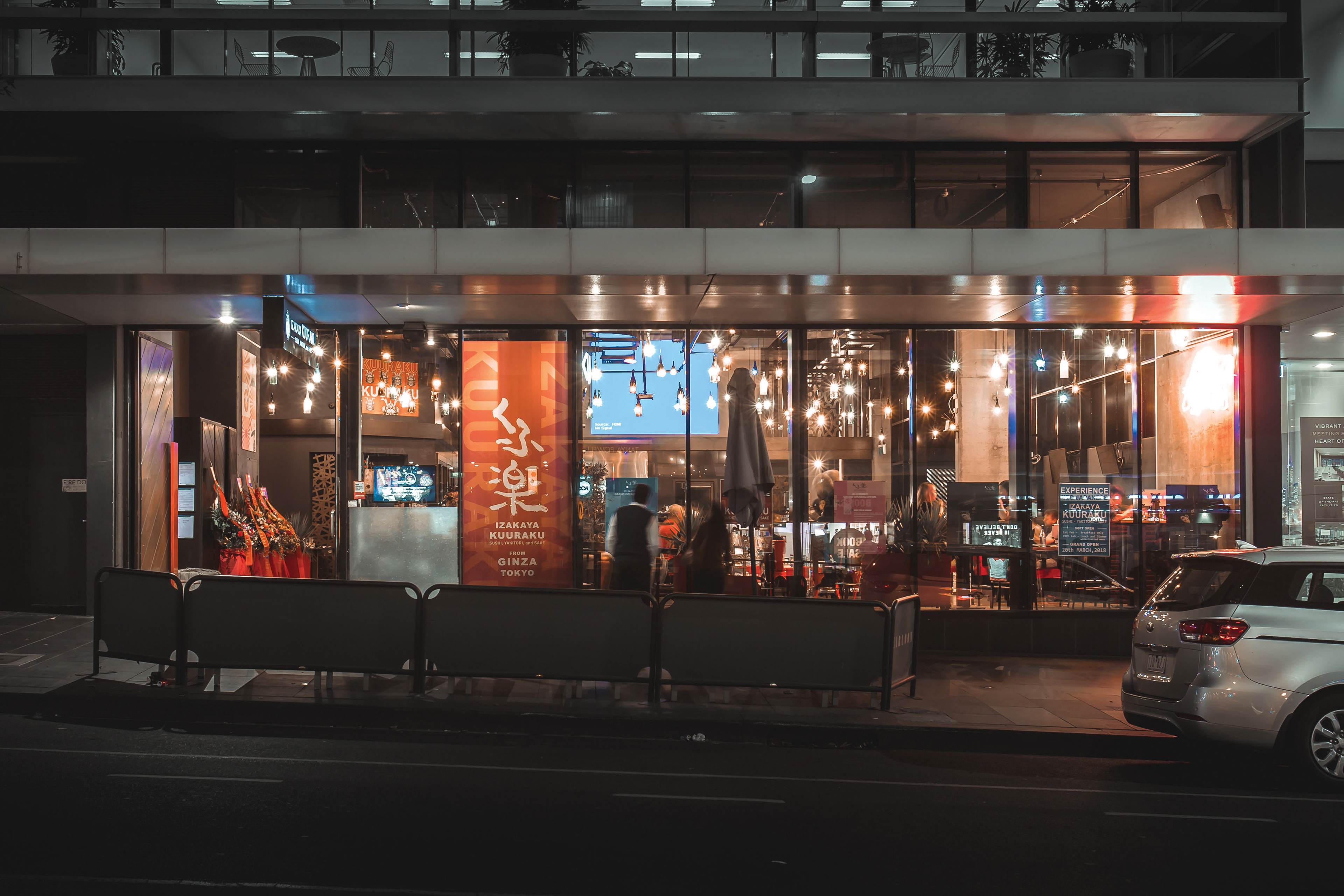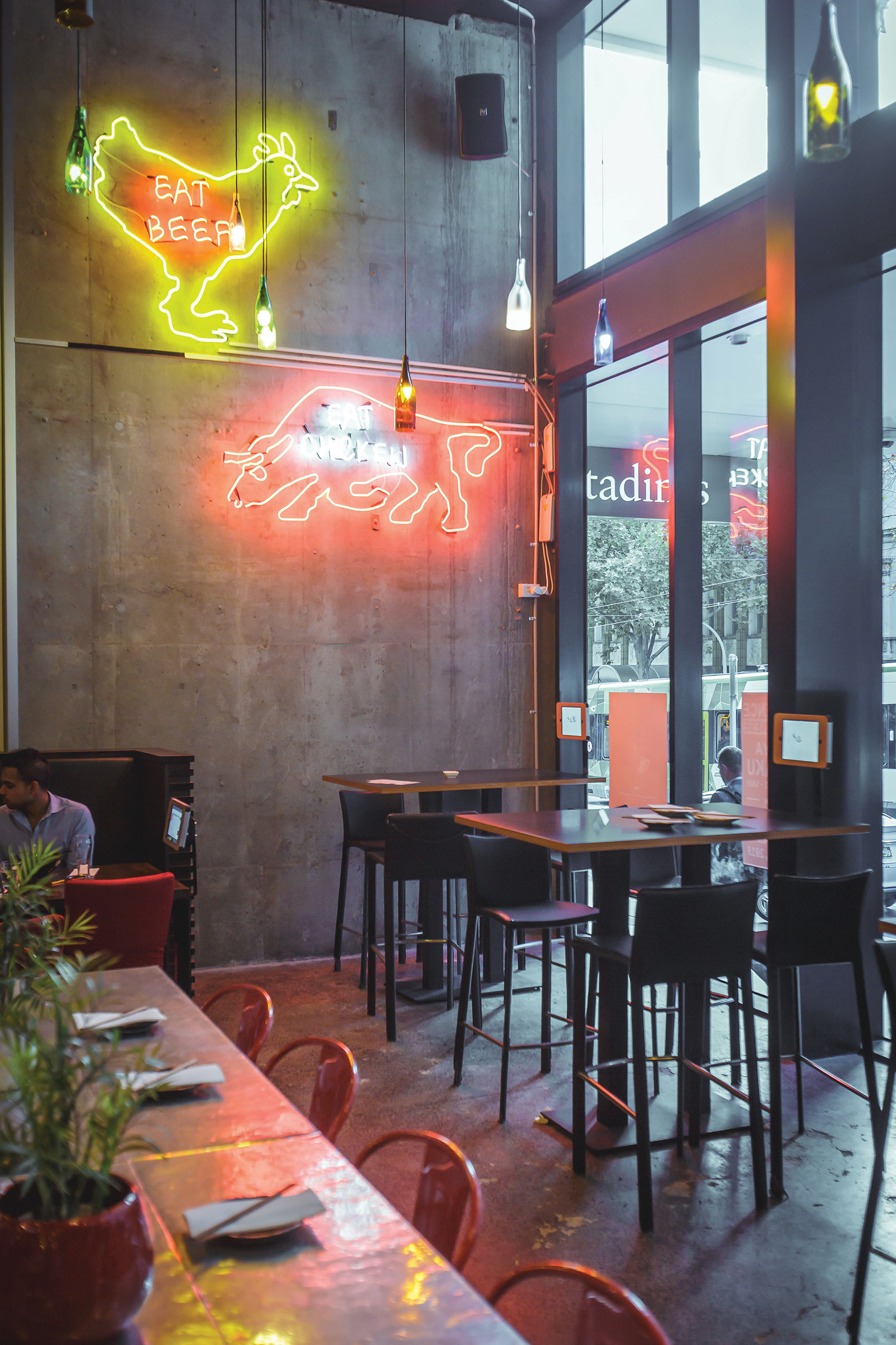 With over 20 years of Japanese Izakaya experience and more than 40 restaurants around the world, KUURAKU has landed in Australia! Established in Japan, KUURAKU has been serving mammoth variety of mouth-watering specialty sushi, yakitori, sake and many more traditional and modern Japanese dishes in Japan, Canada, India, Indonesia, Sri Lanka, and, now, Melbourne.
Located at the heart of Melbourne CBD, KUURAKU is the place to be for all occasions, be it after work happy hour drinks, corporate & private events and functions or family lunches & dinners. With its partial open kitchen and carefully designed interior, KUURAKU provides a perfect ambiance for the most impressive, enjoyable and memorable dining experience for all. Highlighting its 360-degree, floor-to-ceiling bar at the centre of the restaurant – it is built to impress!

"KUURAKU in Japanese means "Enjoy Eating", said Mr. Masahiro Kato – Managing Director & Head Chef of KUURAKU, "we are here to share joy and happiness with everyone through quality food and service". So, let's enjoy eating, let's KUURAKU!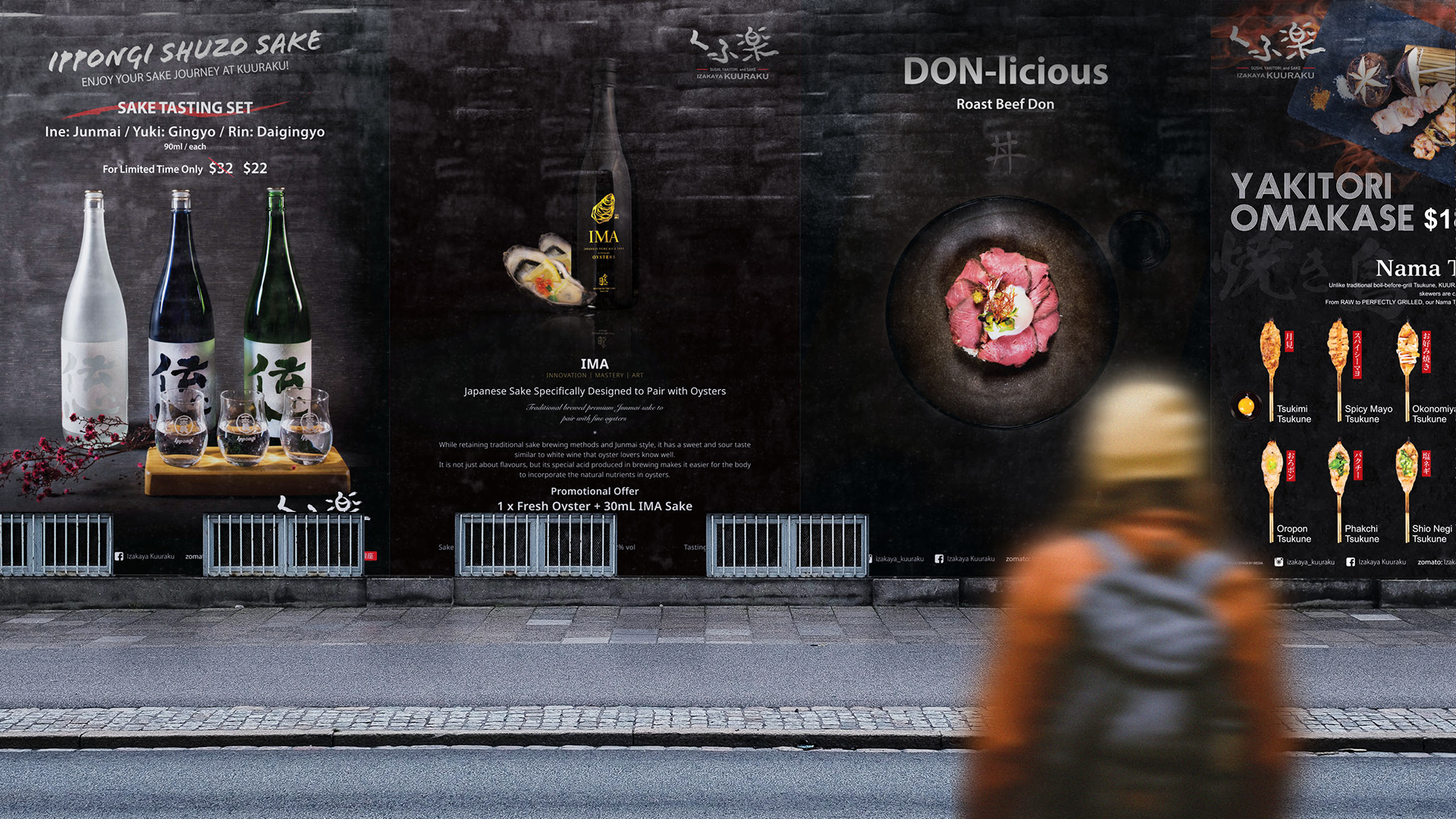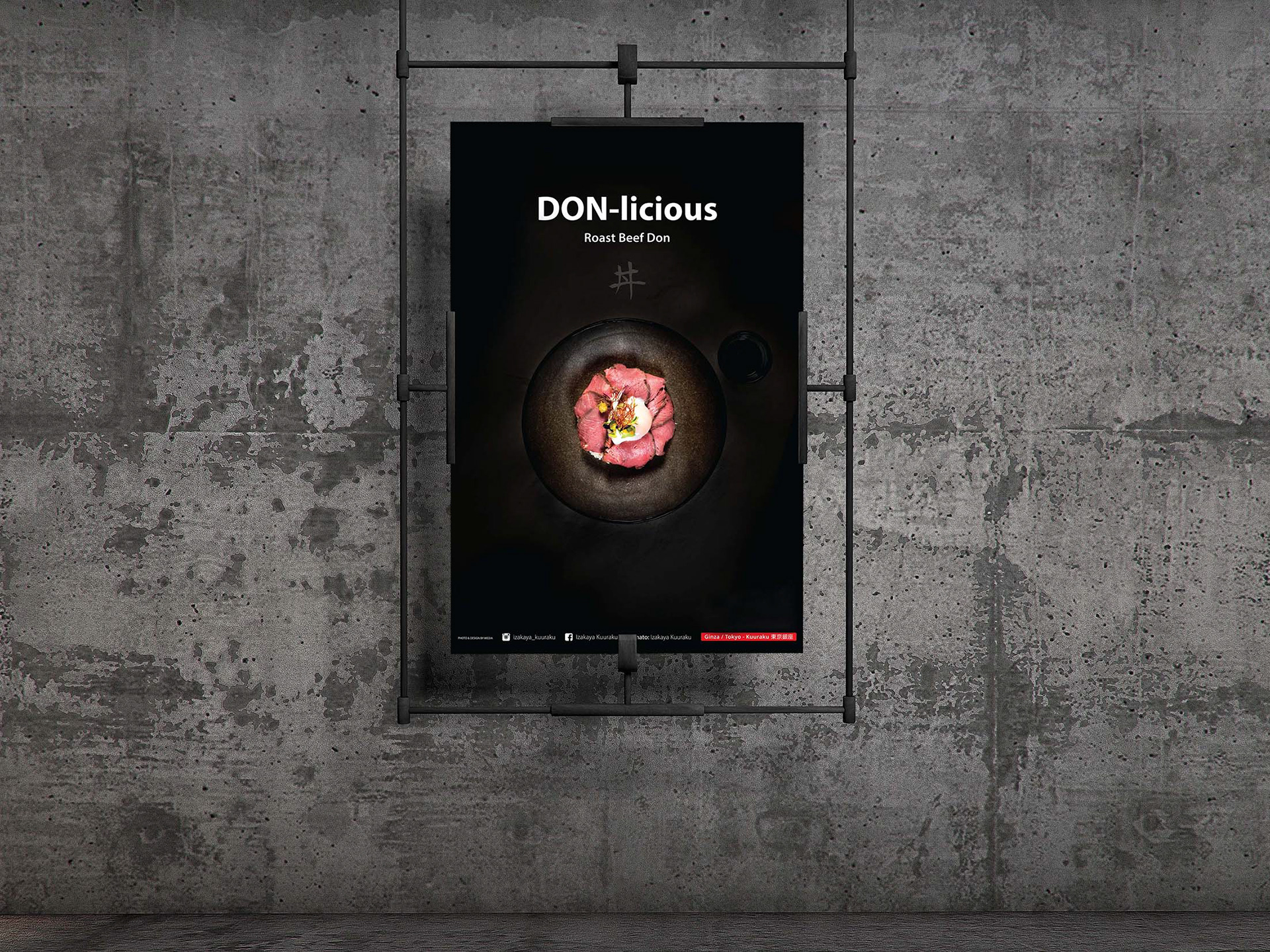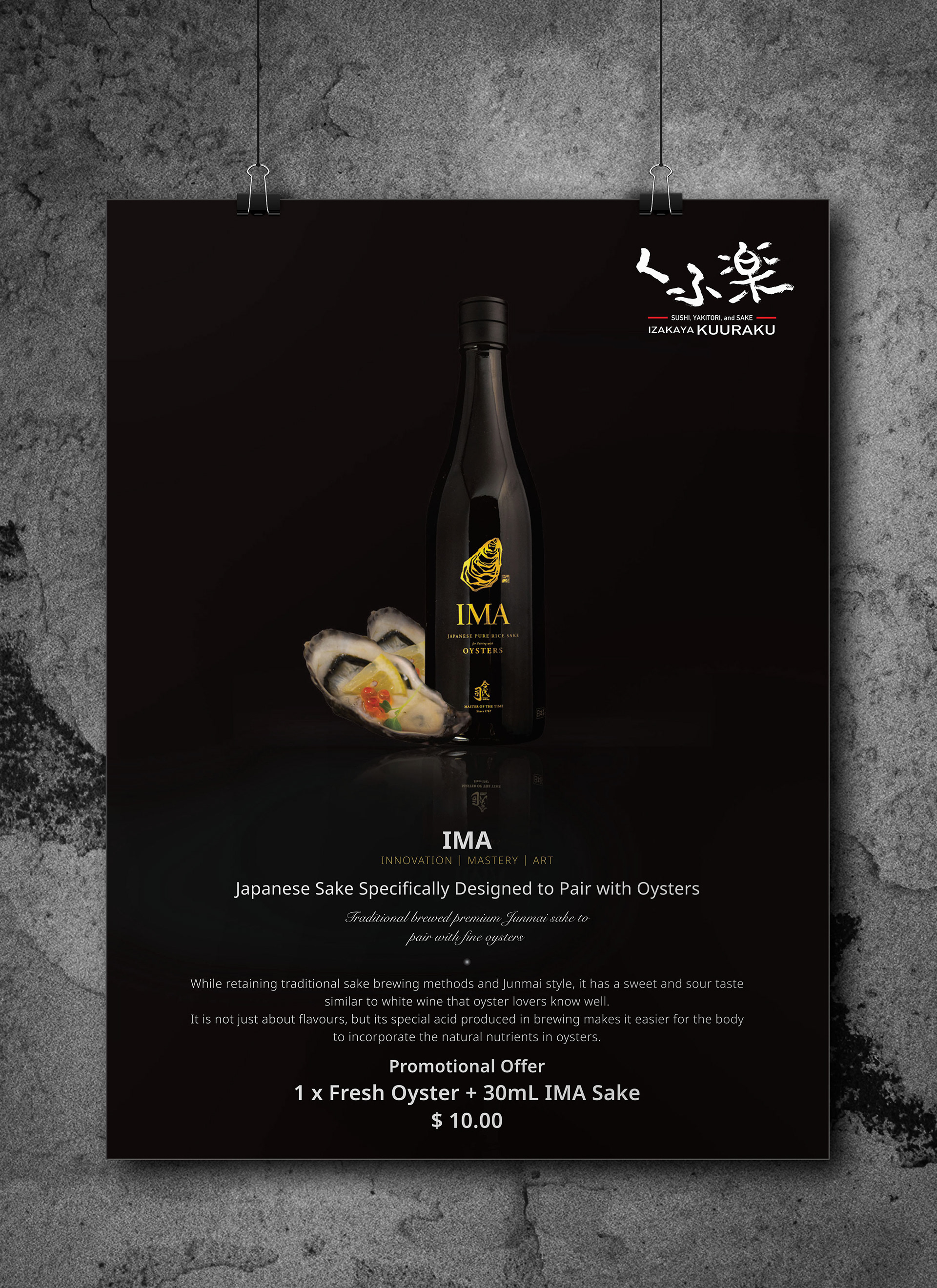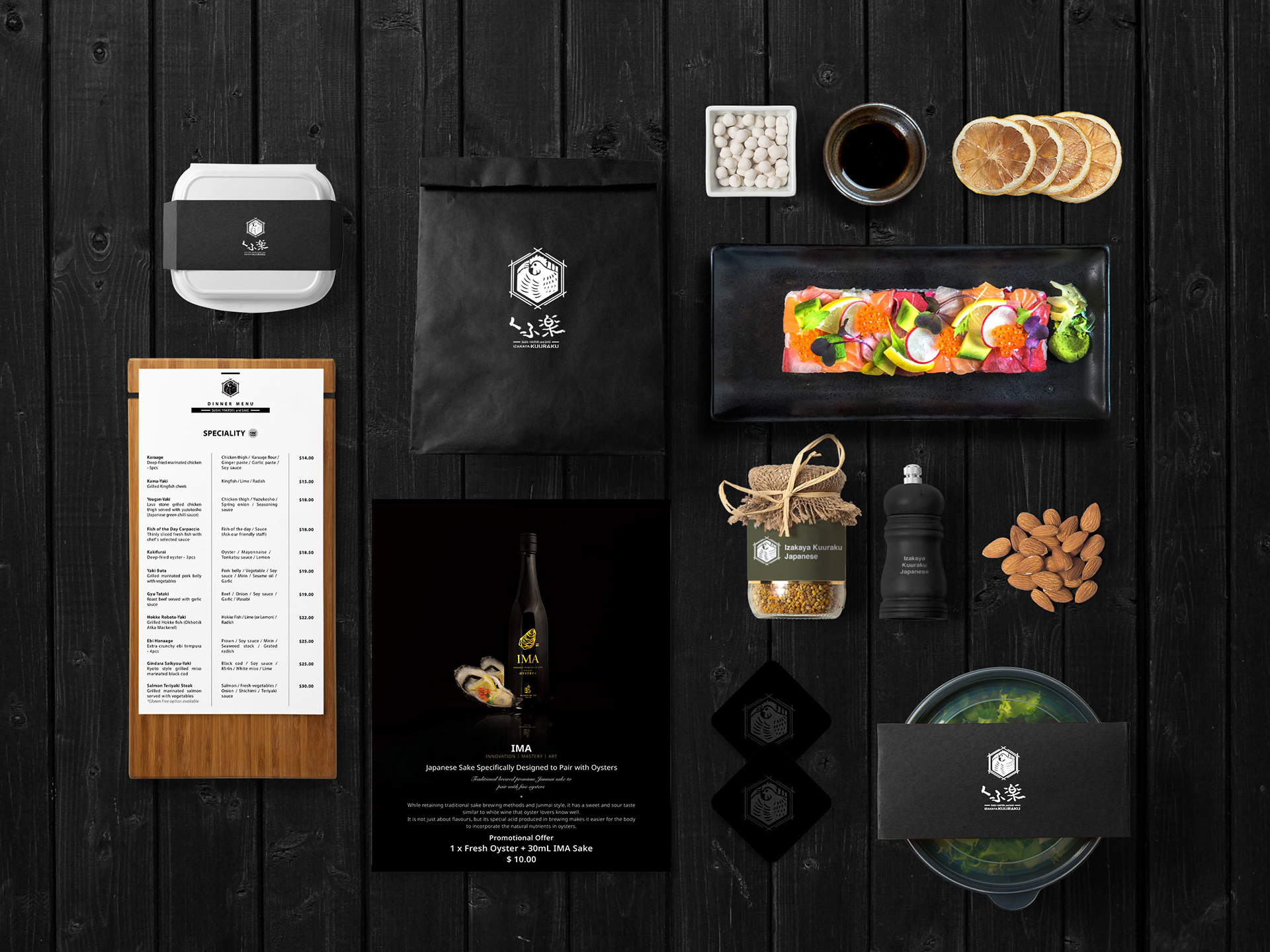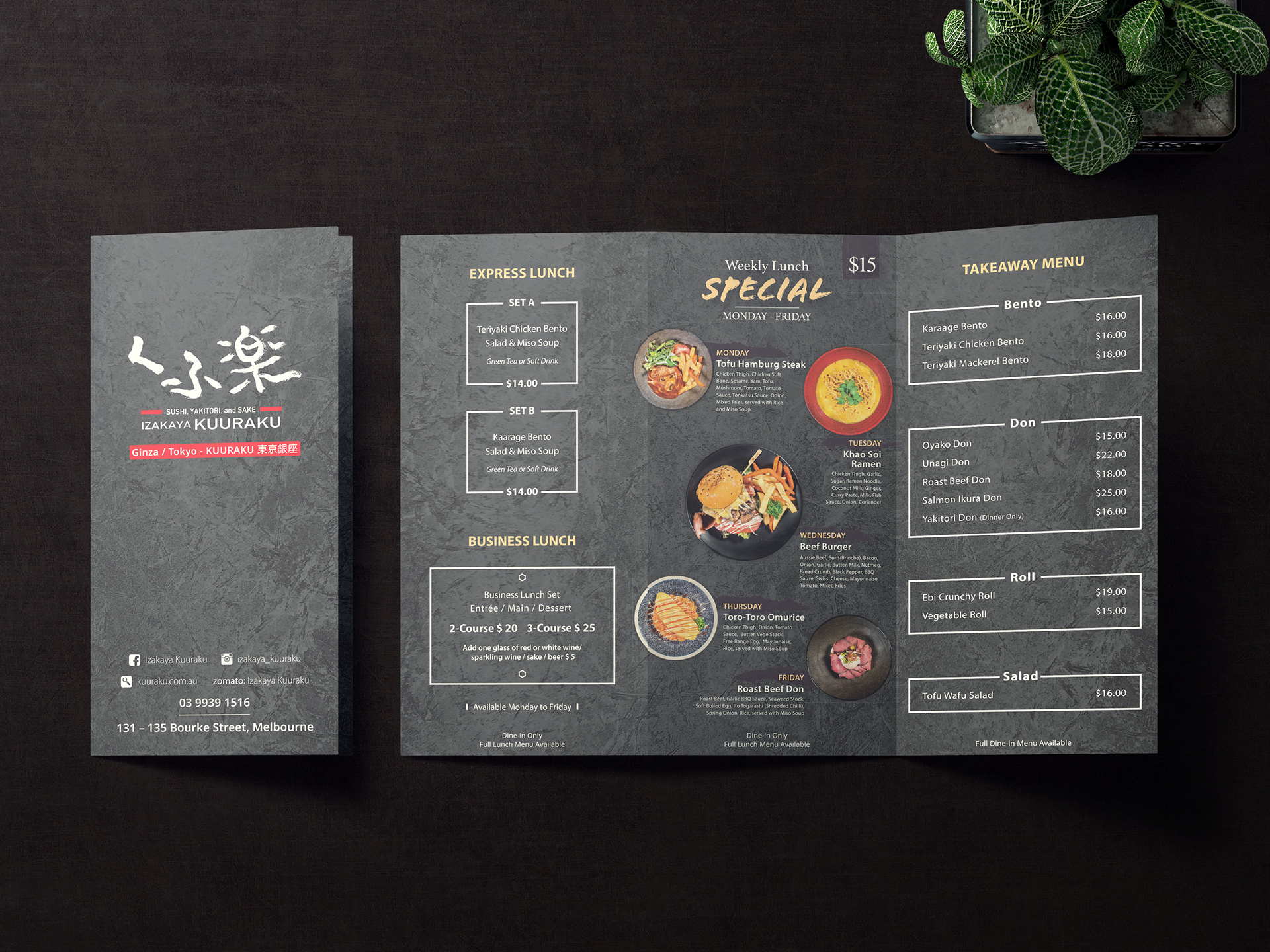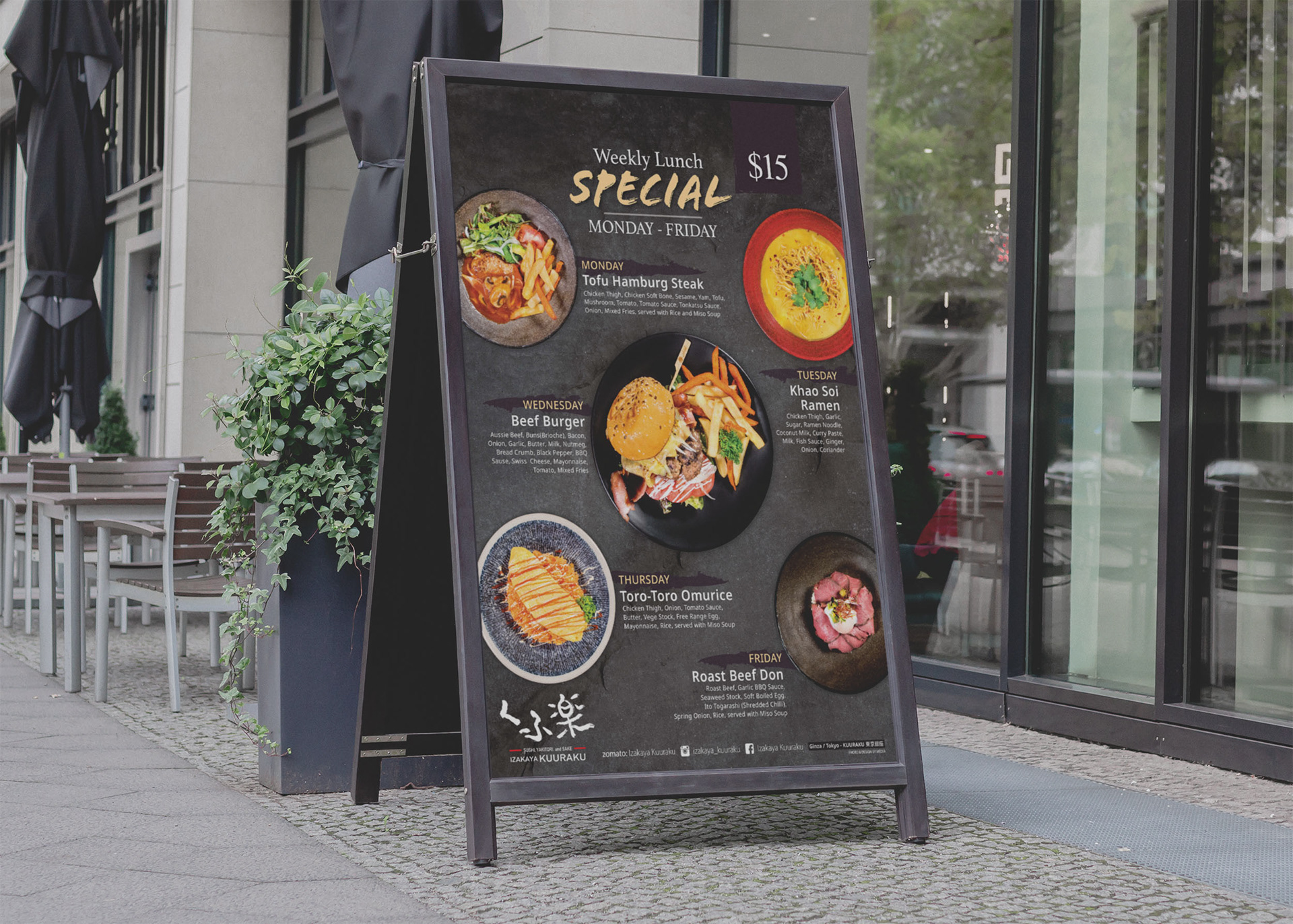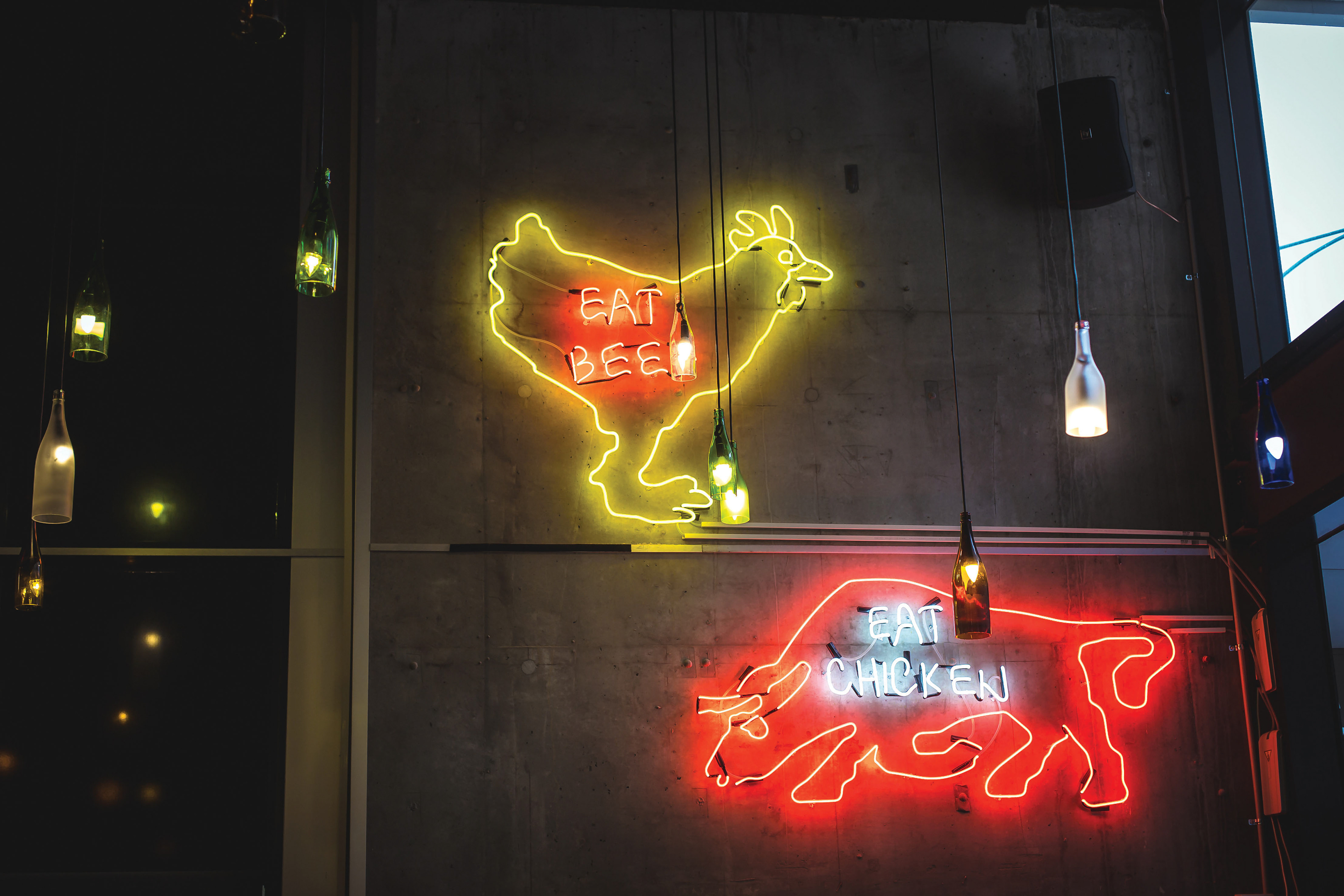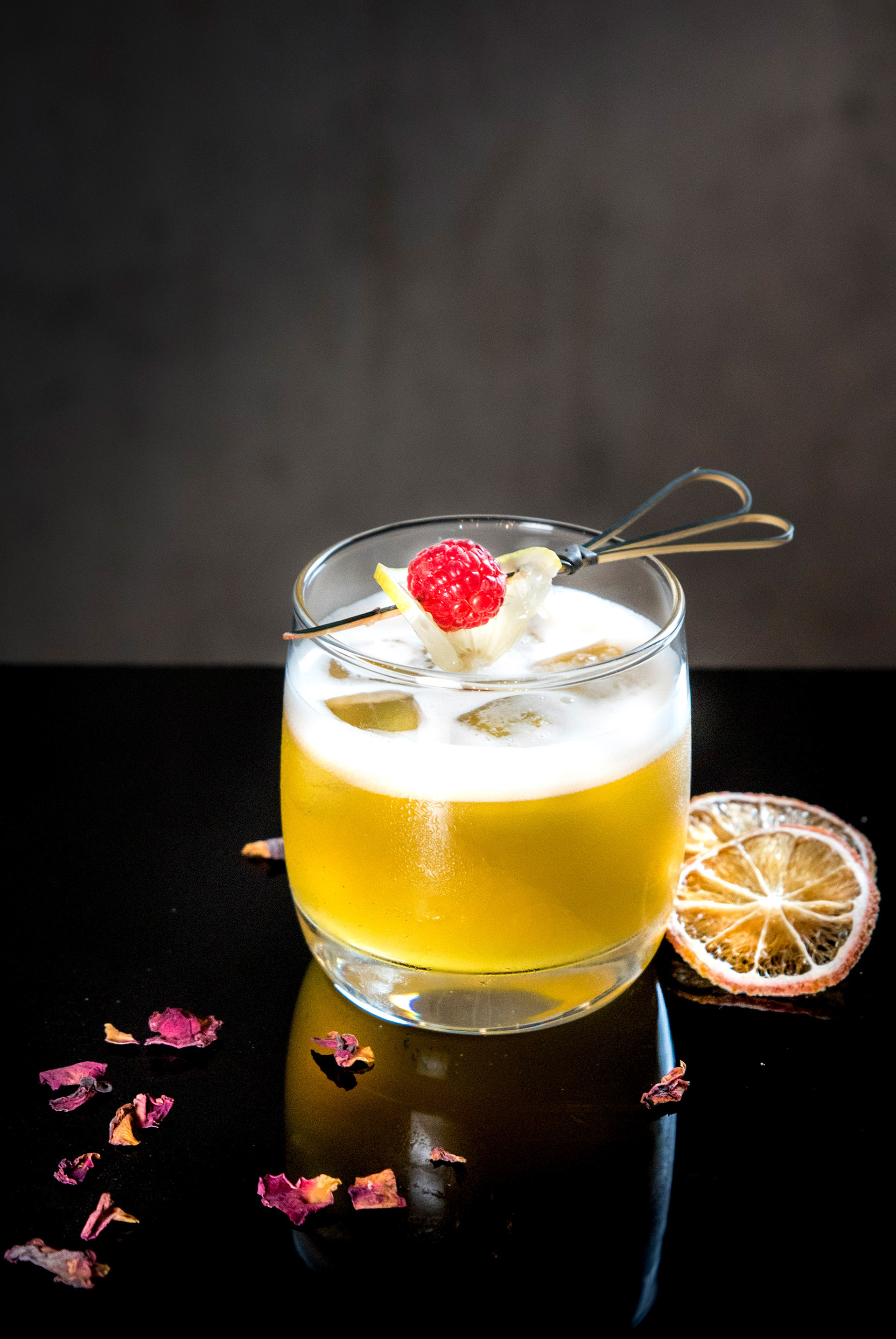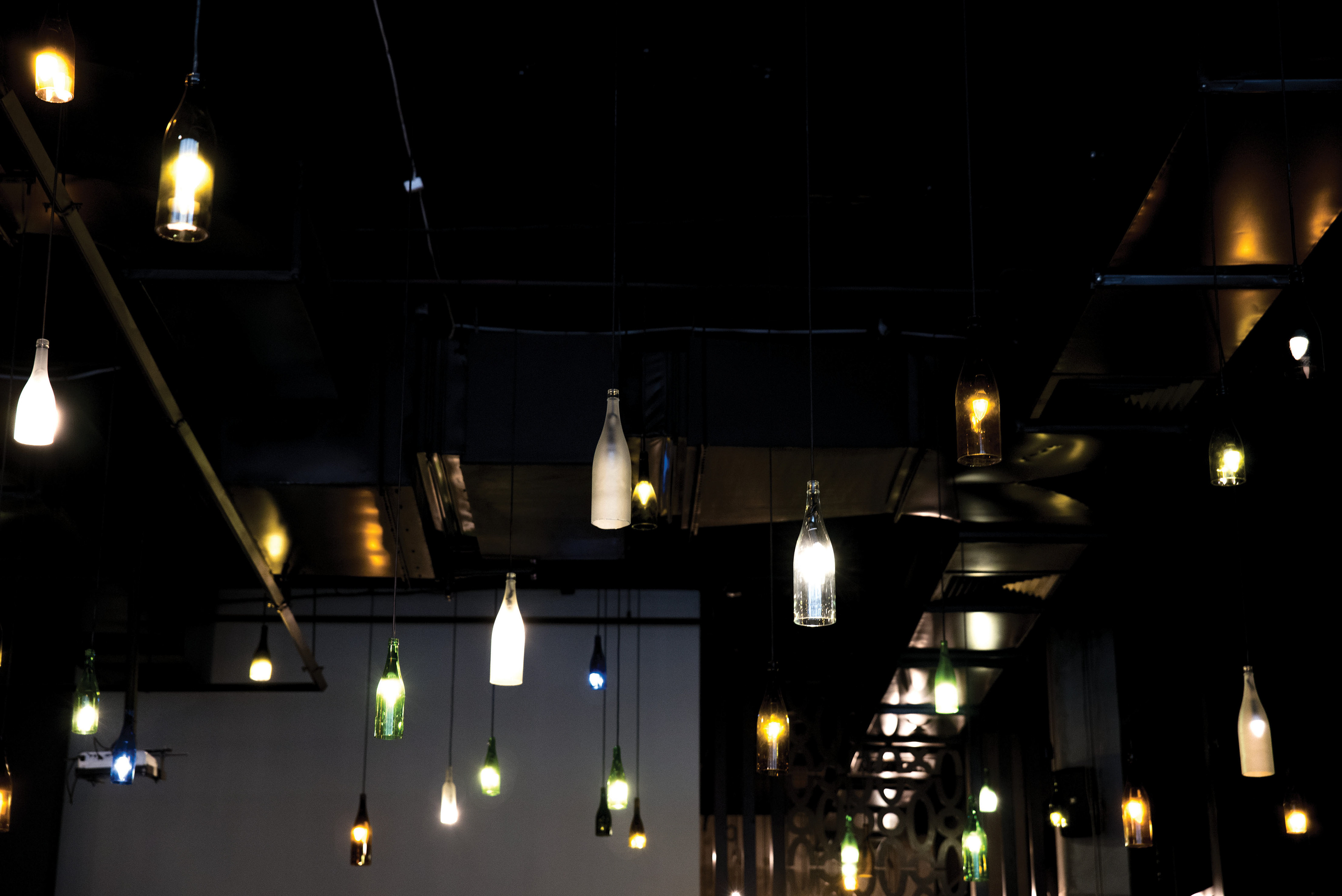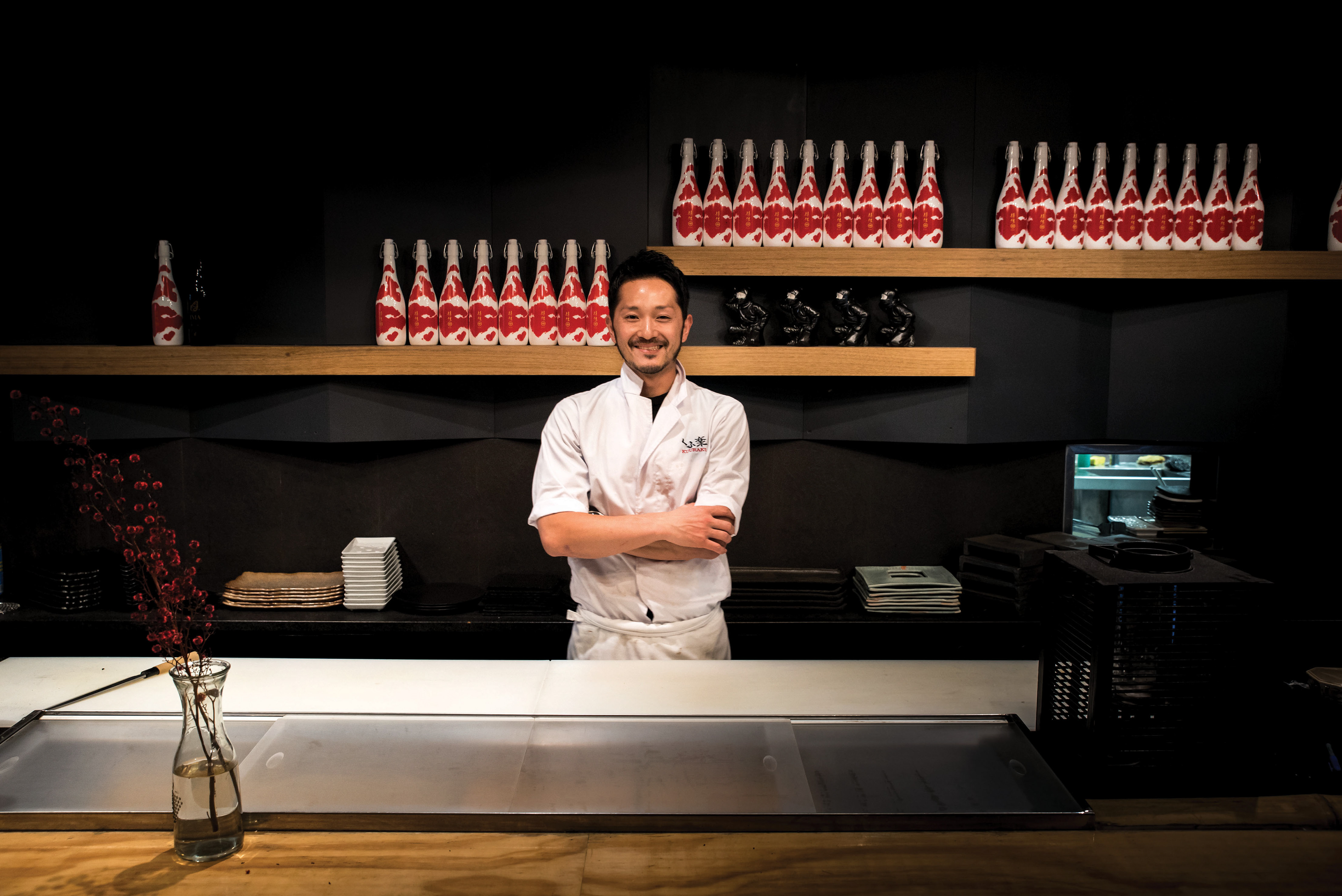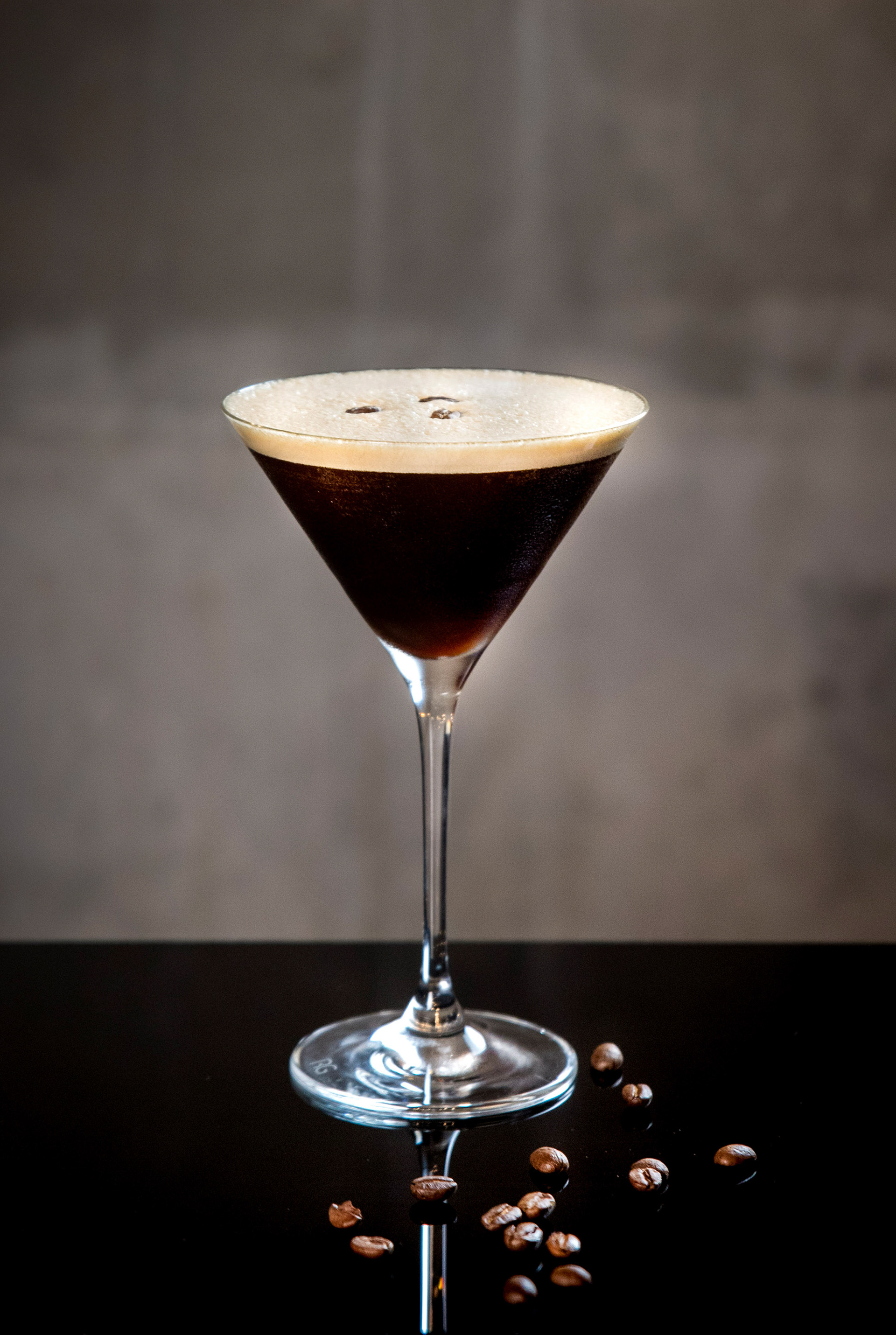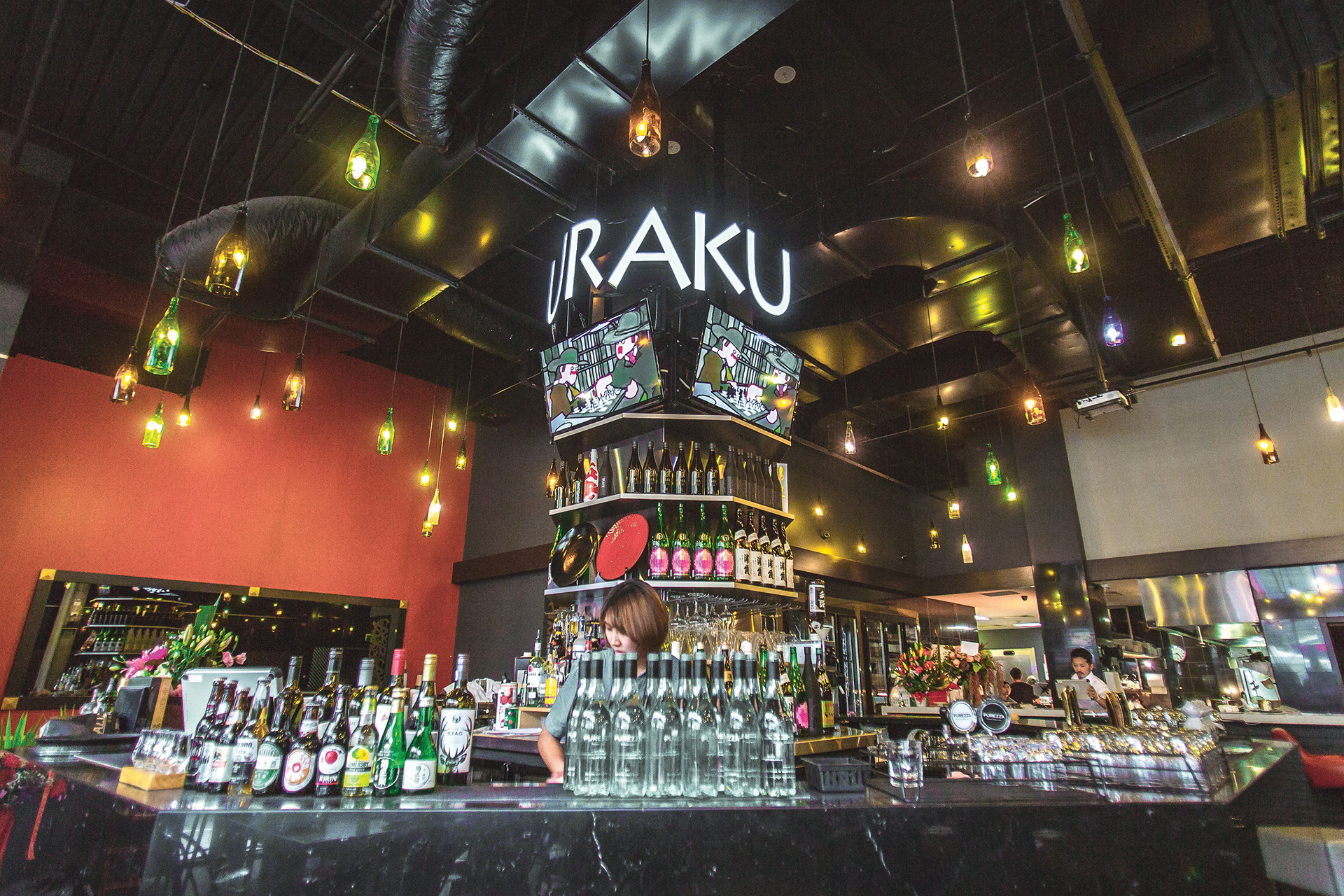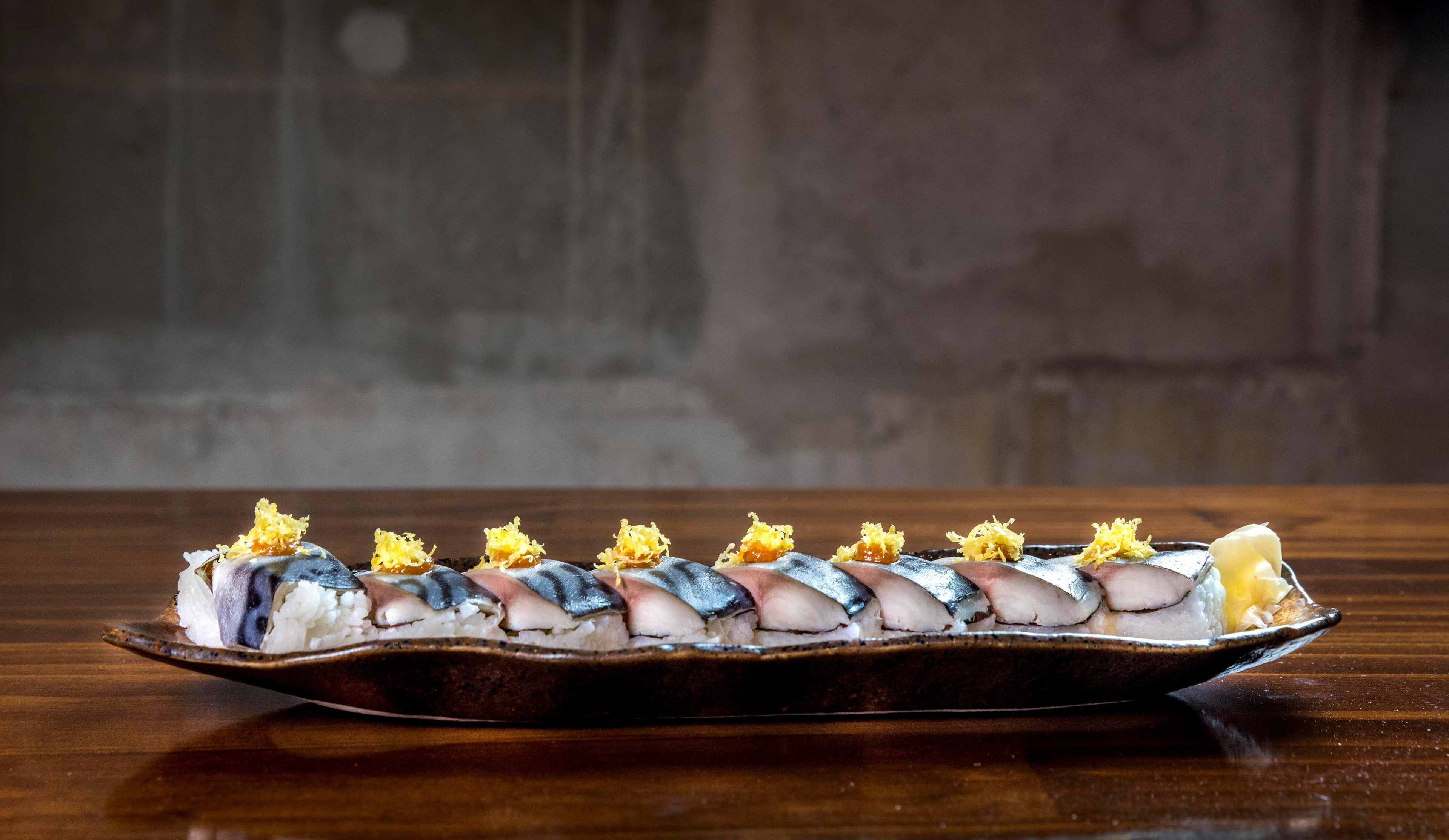 Project | Branding for new start up business
Production | Wedia Creative
Service | Menu, drink & takeaway design, Photography, Copywriting, Videography, LED menu, Opening event, Signage design, Poster design, Postcard design, Social media photography, Press release
Graphic design | Zeroy Yiu, Danny Wu
Photography | MSS Image Studio, Danny Wu
Photo editing & retouching | MSS Image Studio, Zeroy Yiu, Danny Wu
Videography | MSS Image Studio

Copywriting | Njo Lee, Trace Huang